Here's what I has for a work bench before. It's just two old tables that I found in the basement when we bought the house. They are different heights and widths, and are not heavy or bolted down. Thus, they are awkward and wobbly.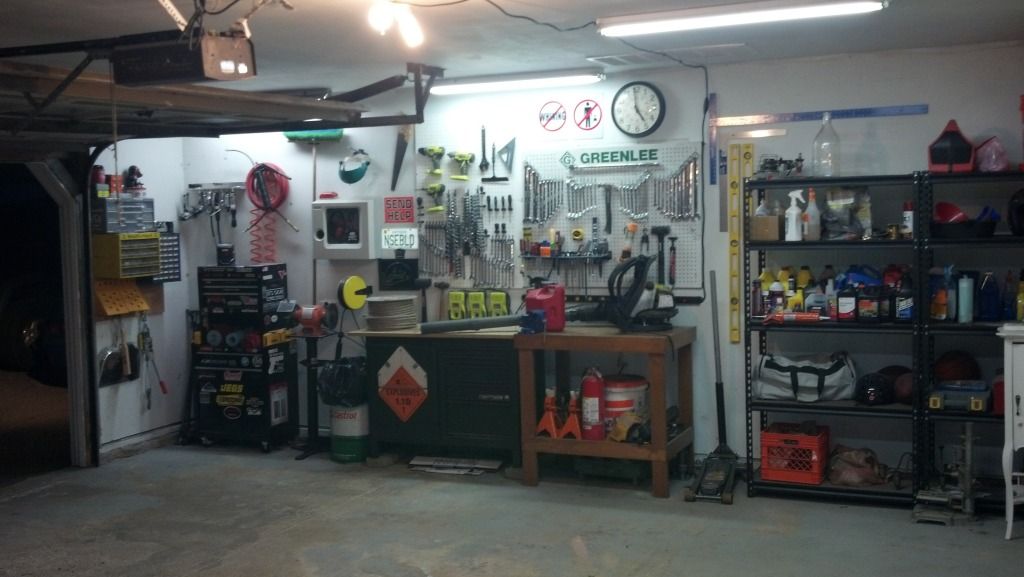 So, I moved them and started building a new one 8' wide x 26" deep
I started by screwing an 8' 2x4 to the studs in the wall.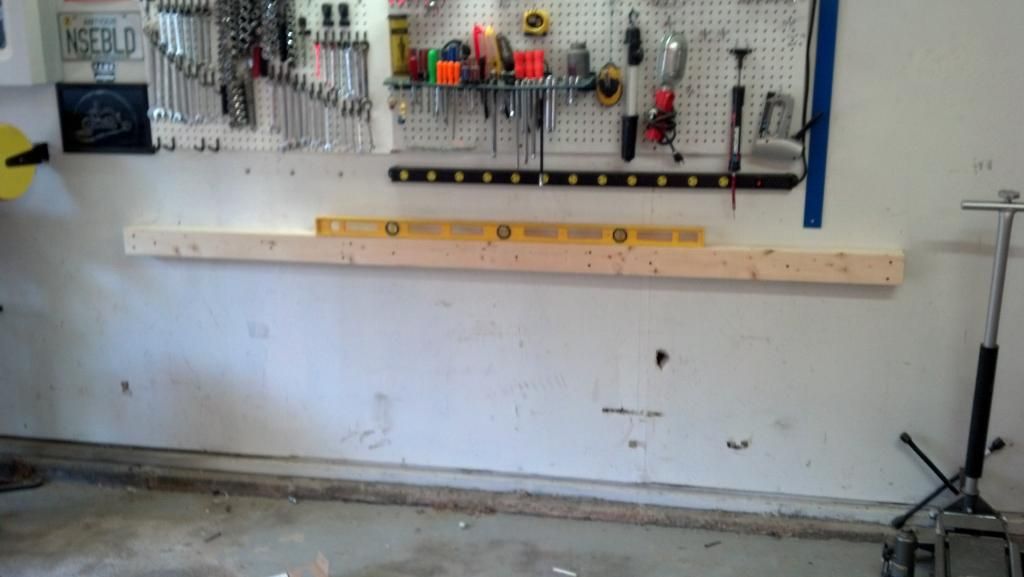 Then, since I wanted this bench to be rock solid, I screwed a second 2x4 though the first and right into the studs as well.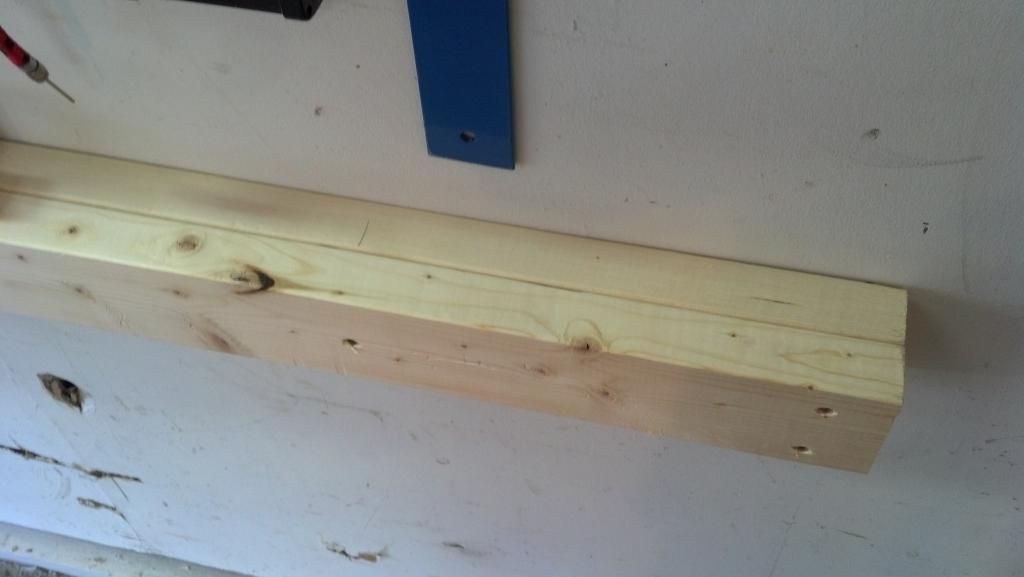 Next, back legs just to make sure it's not going anywhere.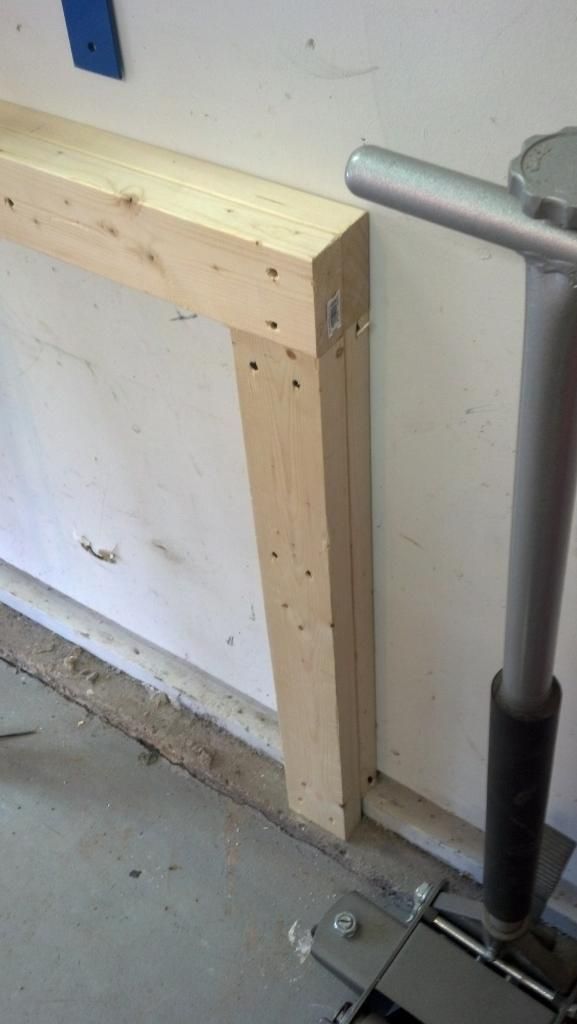 Since I didn't want to loose my drawers, I made the new bench so the old would fit underneath. The old bench was too low and sitting on blocks, so it was perfect once it was sitting on the ground.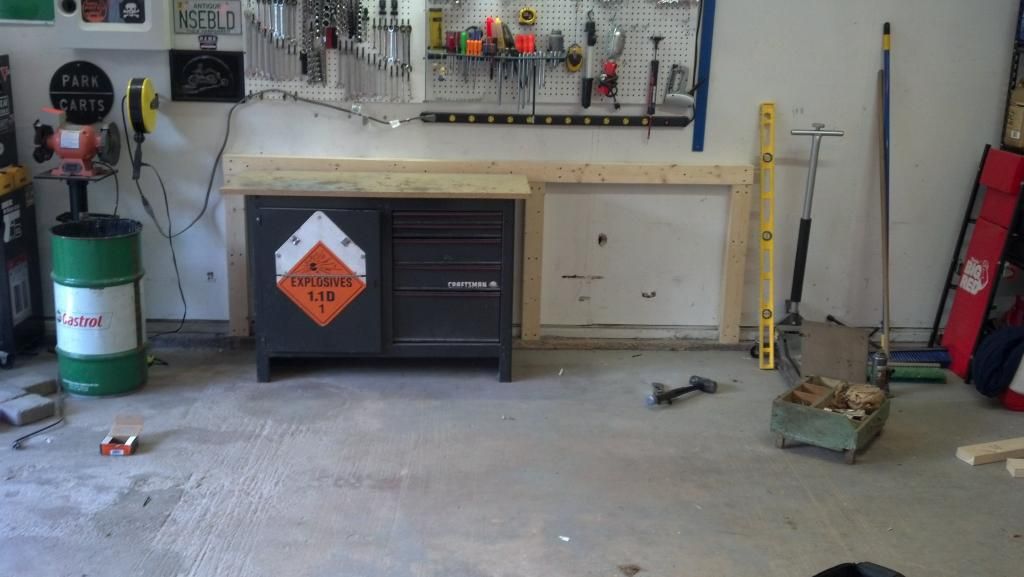 Then, I shot some nails through 2x4's into the concrete to work as platforms to attach the front legs to the floor. After that, I made front legs and another set of 8' 2x4's to go across the front.
Once the font legs and cross pieces were installed, I added the 26" 2x4's the the top of the bench 6" on center.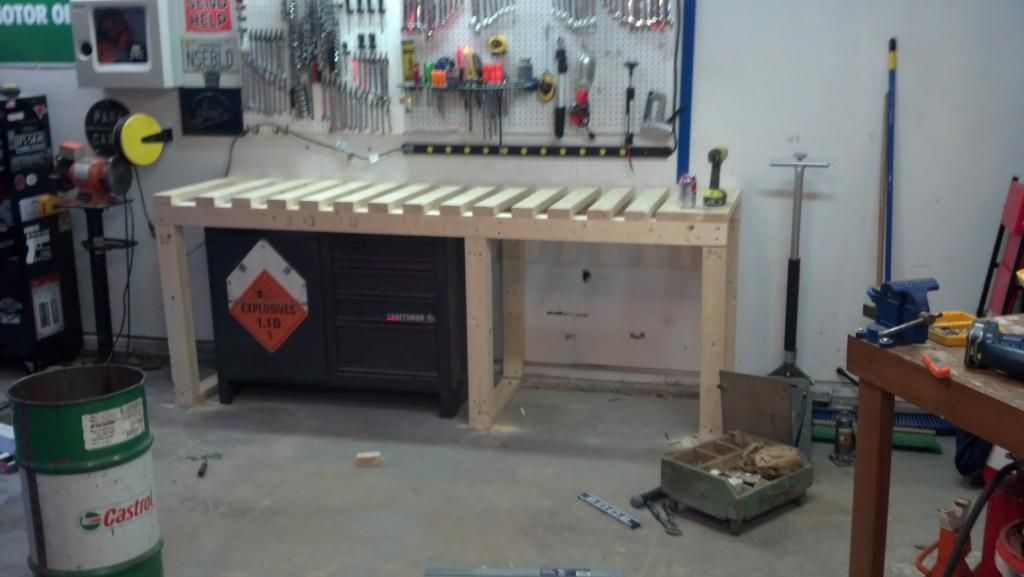 On the right side I added an extra 2x4 as a place to mount a big vice.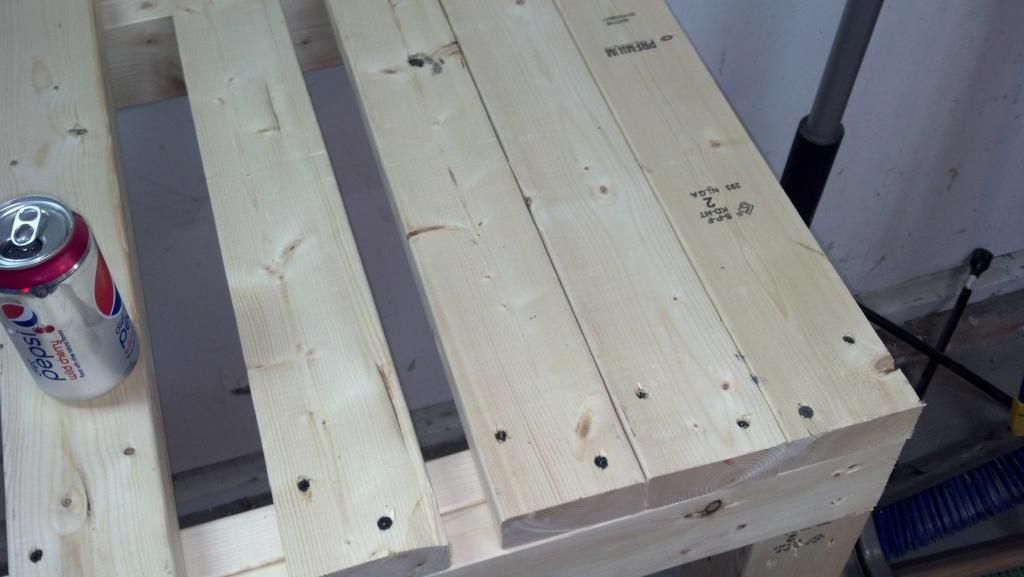 This thing is rock solid. You can't budge it. I know a lot of it is overkill, but that's what I was going for...
Tomorrow morning I'm going to put a 3/4" plywood top on and put a shelf on the empty side. After that, I guess I'll have to get back to working on the house...