got this 3 piece separator/oiler from my dads when he passed away....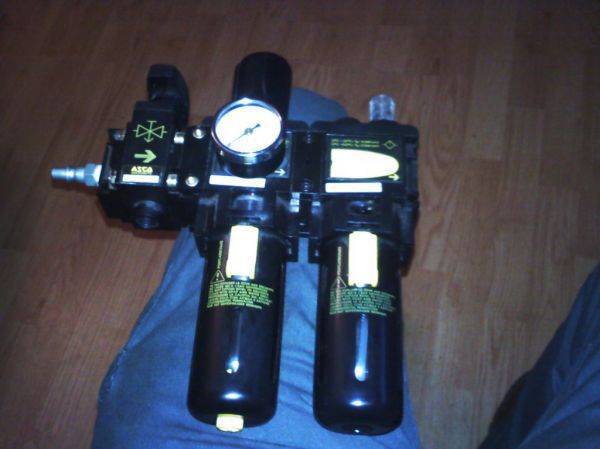 it is an ASCA Joucomatic separator/oiler, and its a 3 piece unit.(you can add or take away from the unit).
from left to right is where the air comes in......first part number for first part of unit is 34303035, and the second/third numbers are34203293.
on the first part of the unit....there is a valve at the top for air flow, but the bottom part is threaded as well. when i hooked up an air line to it today at work, and opened the valve....air came thru the right side as usual. when i closed the valve.......it was shut off......none came from the bottom threaded hole in the first part of the unit. anyone got any ideas as to why its even threaded, unless its to grease the bottom of the valve??? i cant seem to find much of anything about this unit on line, although its pretty damn expensice compared to most i have found.