Quote:
Originally Posted by
wwjdweldingman
Here's my beads in MIG welding
and my stainless steel TIG test i just took yesterday.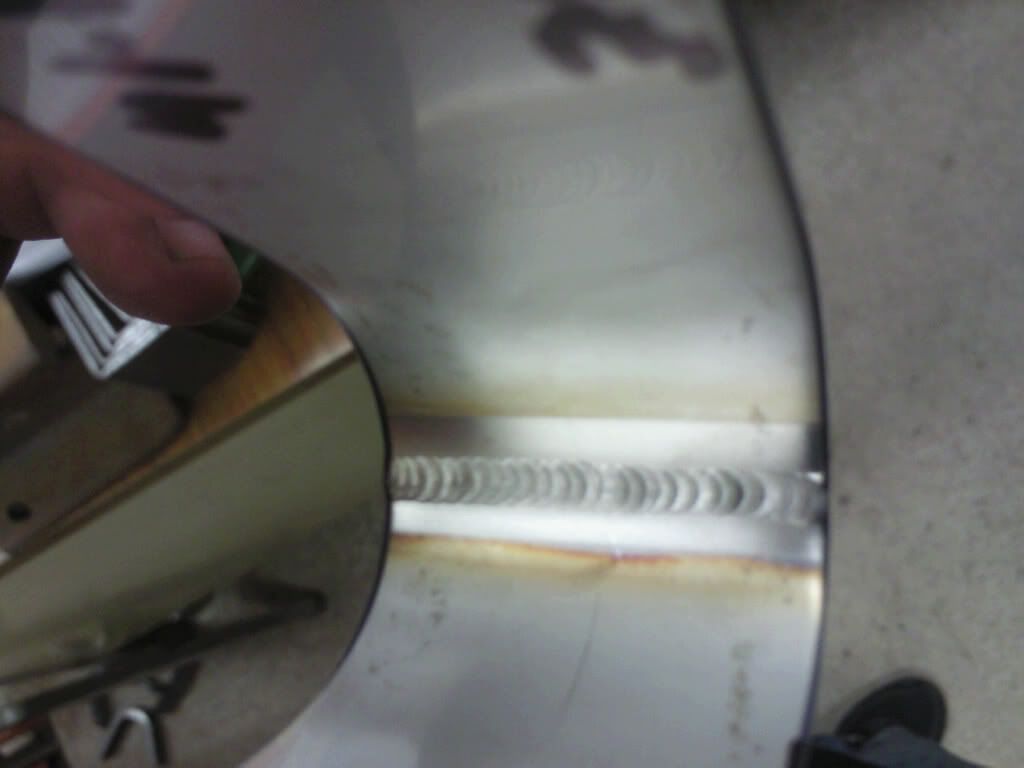 sorry for the pix being soo big...
Elvis H. Presley ...well, I can make welds like that but I have to go lower voltage, lower wire speed and 99.99999999999999999% of the time they look pretty as hell until they come back from the powder coater and the sliders are covered in bubbles. Every time I weld like that, it isn't hot enough to seal around the seams and gas escapes in the ovens at the powder coater, making bubbles that we have to pop, scrape off, and fix up cosmetically with textured finish spray paint.
I'll still to my higher temp welds. See next post. ...but DAMN man. Good job.
J. C. P.