Well I decided to make my dog a dog house for the summer... I thought id throw upa couple pics cause I think I out did myself.... not too shabby for just winging it... a pen, wood, and tools.... no plans what so ever.... check it out: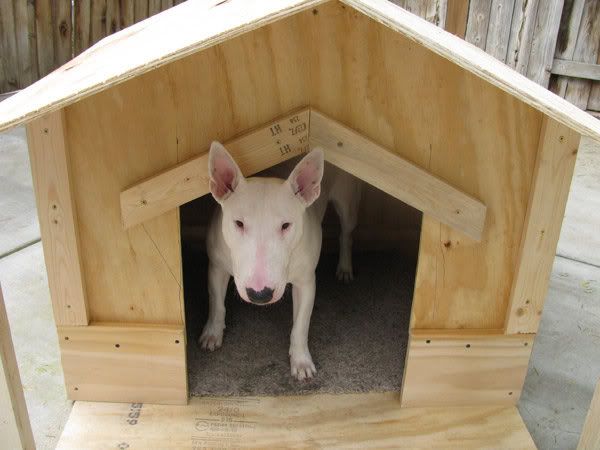 Sprayed some rubberized undercoating on the bottom.... got some good outdoor carpet with rubber bottom... this dog is spoiled!! lol!
Edit:
Here she is as a puppy... and she loves beer and poker!! lol!!