I did a little trail run one day and had my dog in a crate in the bed. I ended up scaring the shit out of her, literally. I never had a problem with her roaming the bed so I let her. A ways up the trail I stopped to walk a fork in the road and heard her whining. I turned and realized my gas can had fallen over and the gas was soaking her paws. Poor dog! She ended up being okay and didn't ingest any fuel so thank god! I didn't however want this to happen again so I got to fabbing a gas can bracket that mounts right to the rail system.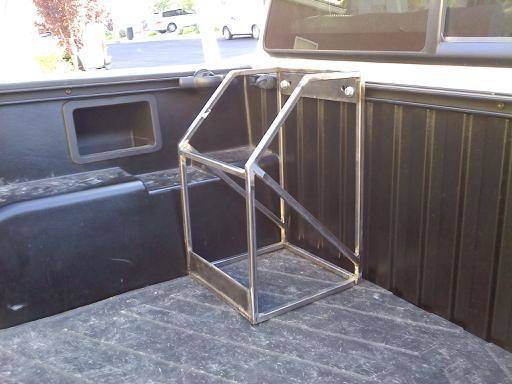 Here it is with the gas can in it.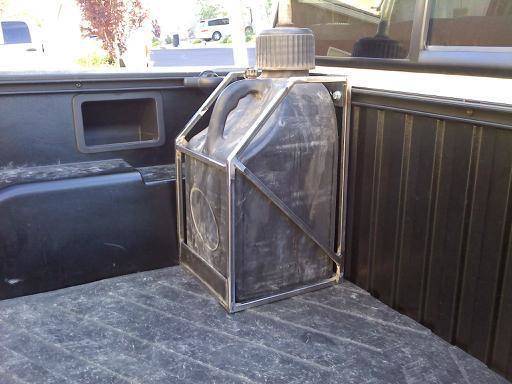 Clearance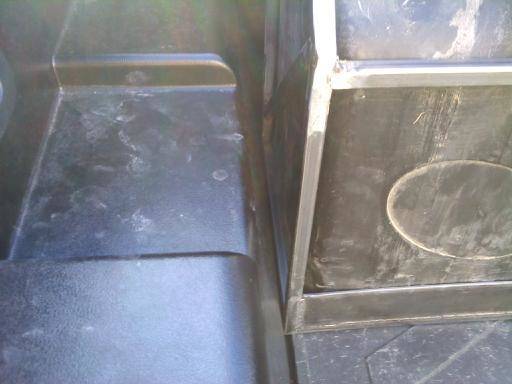 Mount, two holes for bed mat and no bed mat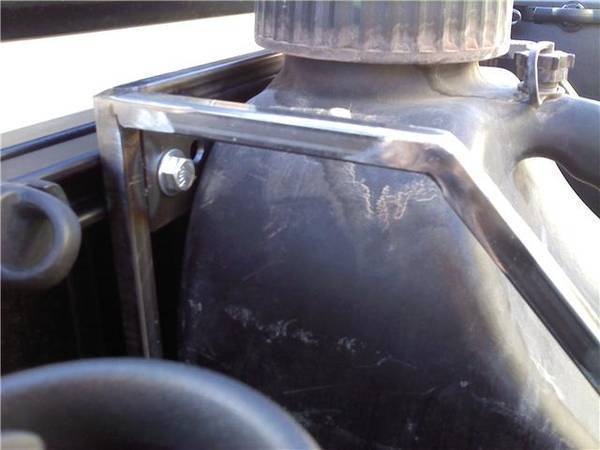 It's a tight fit as to not go anywhere so instead of pulling it out.......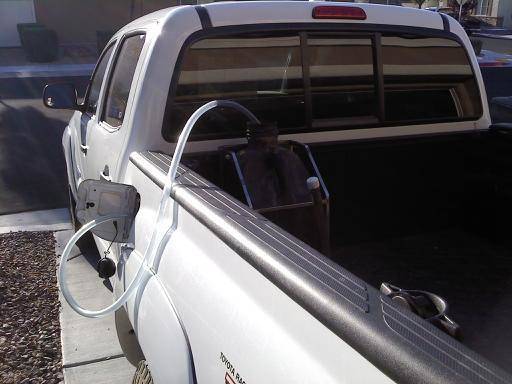 Just syphon it!
Lemme know if anyone else wants one of these? I could do another for $50 or so...
Also sick of the front tire on my bike turning and loosening up, crashing down onto the bedrails.
My solution;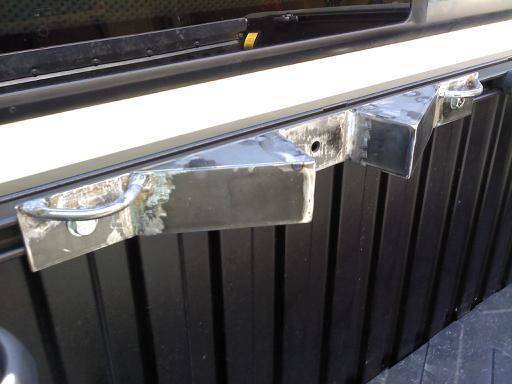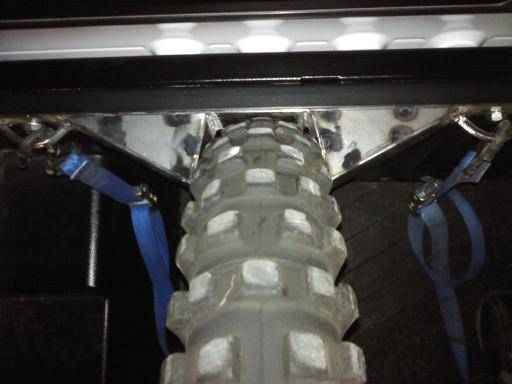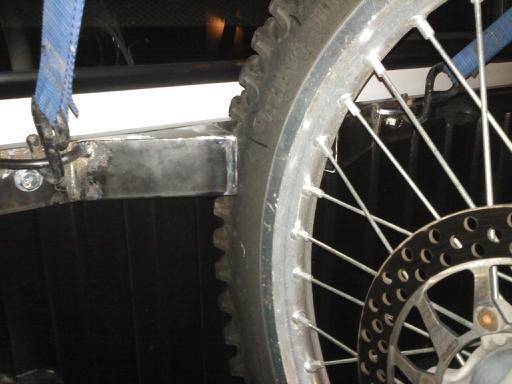 Also did a cb antenna mount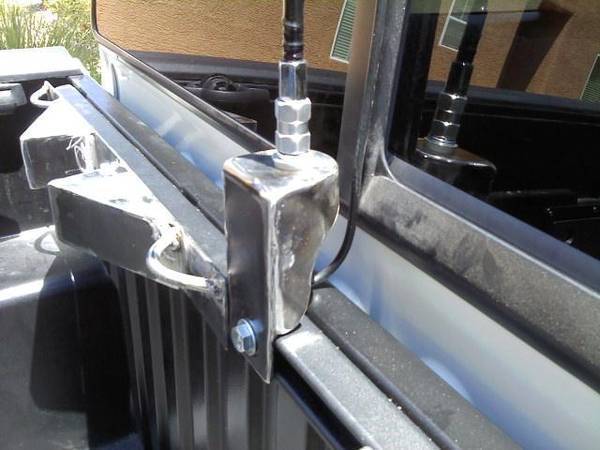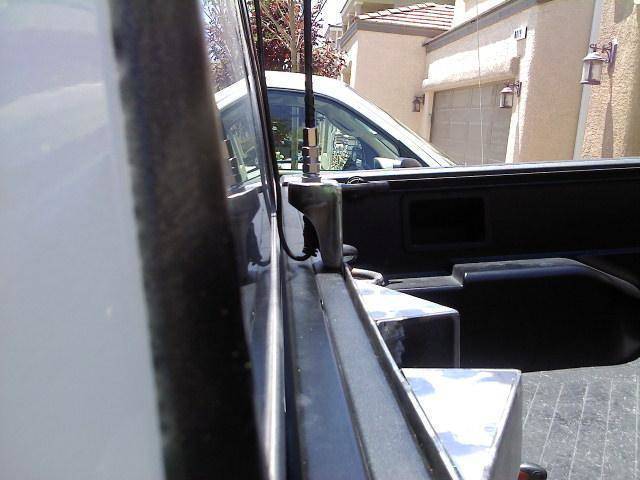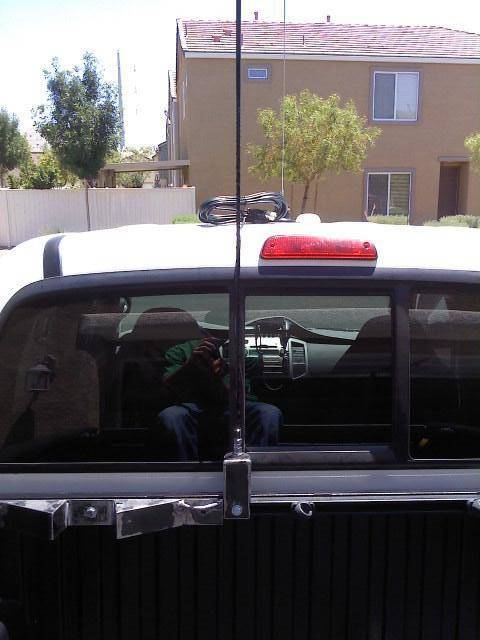 Got parts back from getting "wrinkle finish"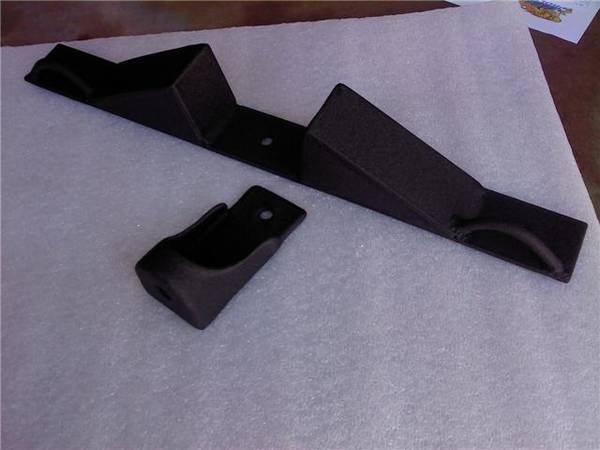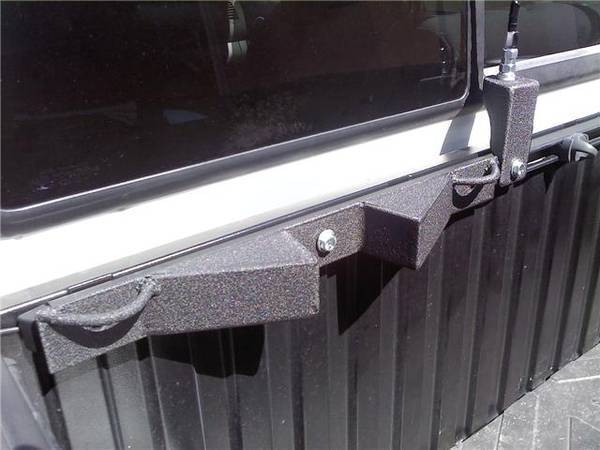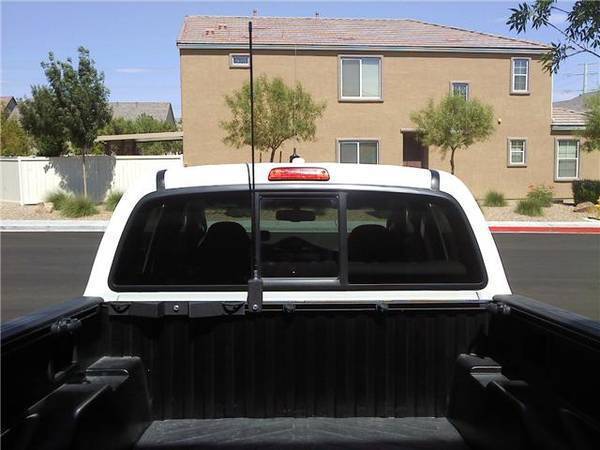 Grounded the front rail for the antenna