Anybody ever see their old truck or car on the road and miss it?
I was walking my dog the other day by one of the long term airport parking lots & saw my old 95 Toyota pickup
You know when you know, hey that's my old truck!
I had to go check it out....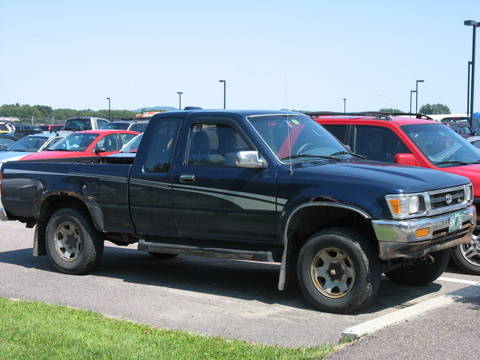 This truck was bought new Dec 94 & was one of my favorites. I had sold it to a friend with 180k in 2004 because of a deployment. The friend who bought it traded it in on a Nissan Frontier of all things & apparently someone still has it on the road. Not a pretty site after 13 Vermont winters! I guess the A.R.E. cap & alloys were more valuable somewhere else, but it still had one of my custom seat covers on the driver's side. Anyhow,it was one of those I wish I never sold you moments, but I got over it once I riding in my 2006.
Still pretty cool its still ticking even with the rust....
Anybody else ever see a car or truck they wish they never sold again?