Here is my 78! It was my DD until I got the Taco, still a solid, reliable running old rig, I love it! It belonged to my grandpa Jack and is in amazing shape. Here it is from a couple of winters ago pulling my Jeep out of the garden, this truck is a beast in snow! Have only got it stuck once.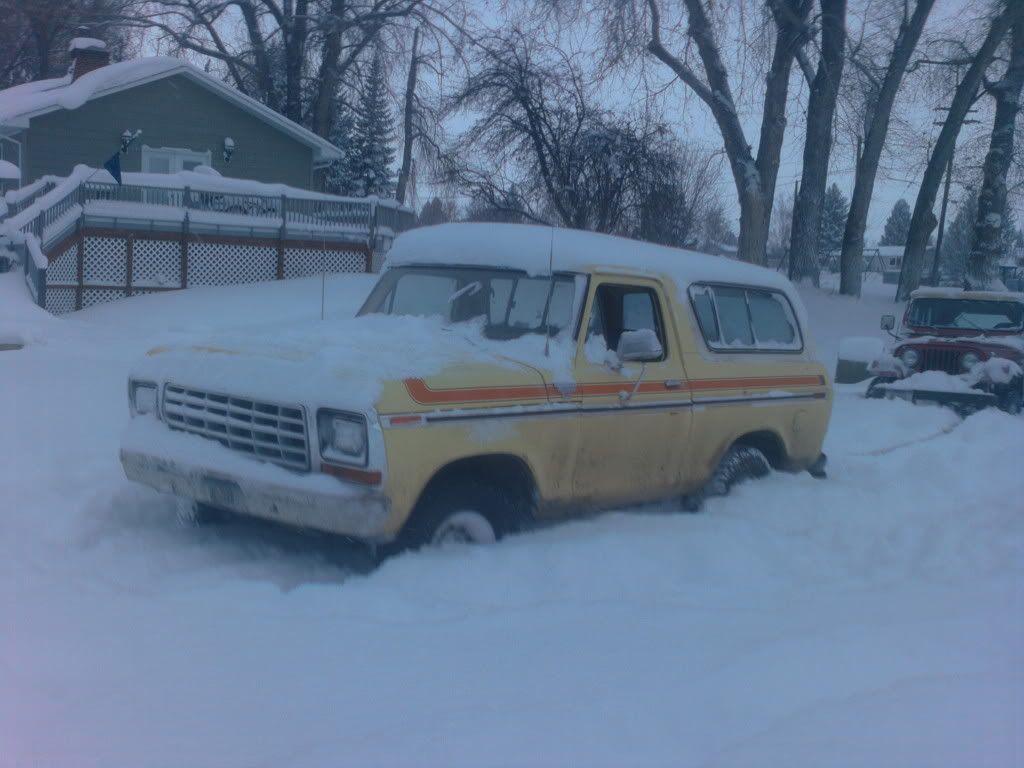 Here it is pulling a small utility trailer that I used to use to haul my dirtbike in until I got the Tacoma
Eventually I plan to get it up in the air and on some bigger tires but for now it is gonna stay the way it is.