Tacoma gets all the light duty jobs, most it has moved is this trailer with a combined weight of 2580lbs.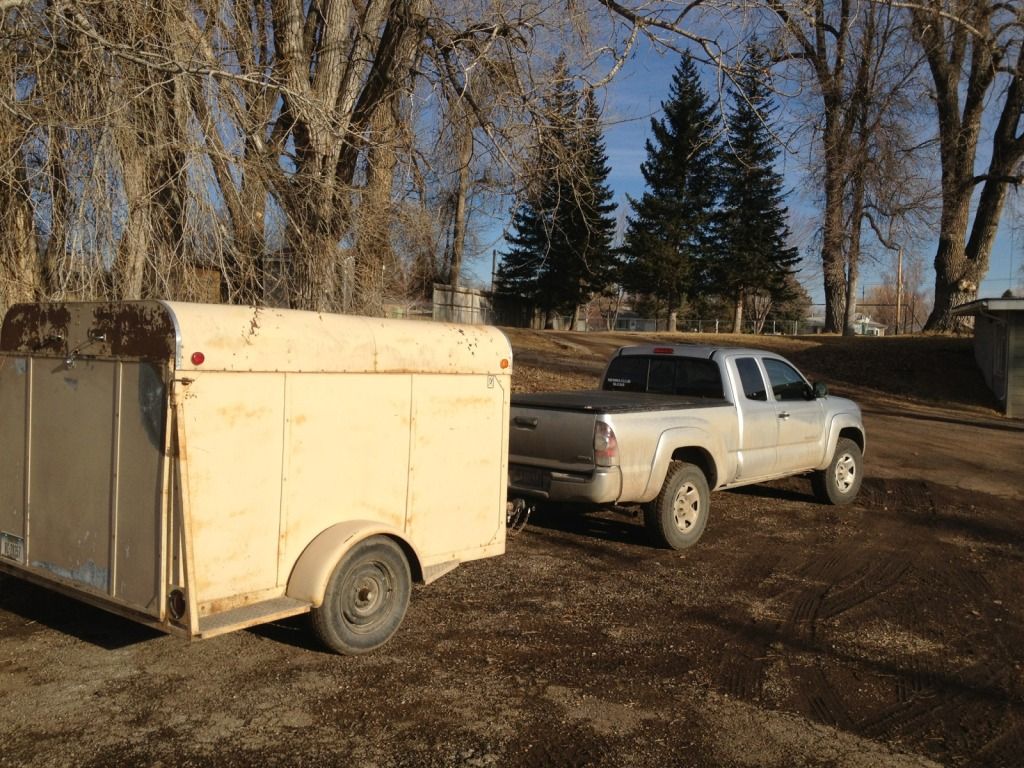 I do use it for yard work too, our yard is so big and in the fall there is a ton of leaves, so I just bag them up with the mower, then fill the truck bed up until it is to the brink full of leaves, then haul them around back and rake them out in the mulch pile. Much more convenient than making a thousand trips back there with the mower.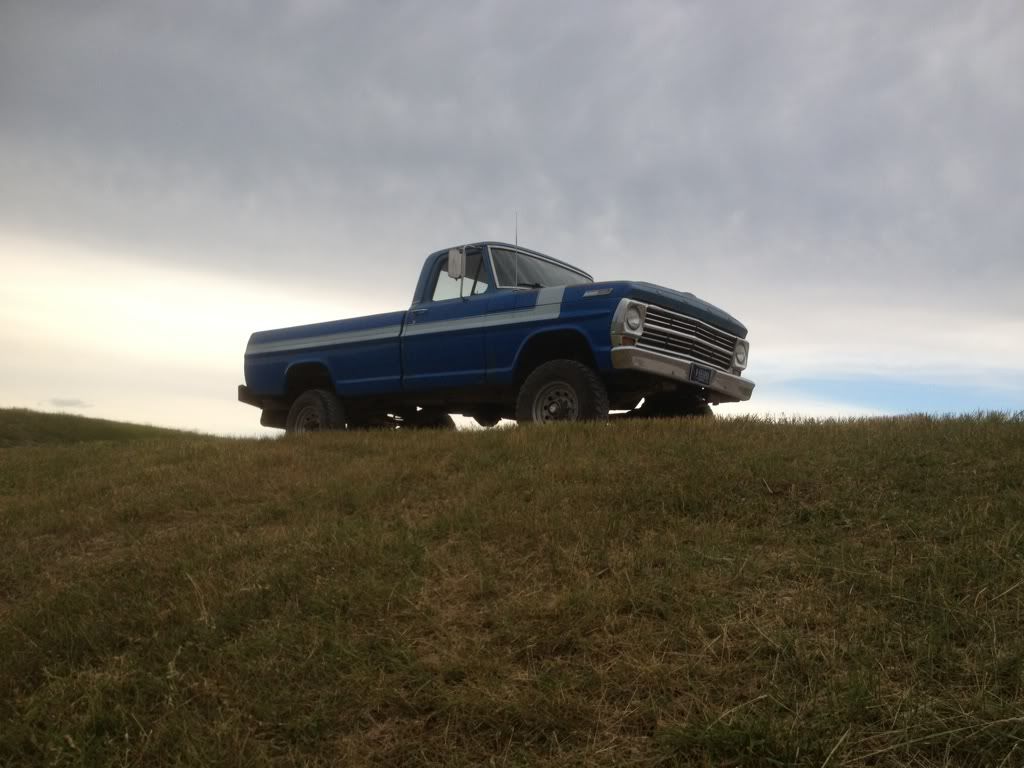 This gets all the heavy duty, dirty jobs. Collecting firewood, hauling heavy loads, and plowing snow. It's a 1967 F250 High-Boy, the top of the cab is about 7 feet off the ground, this was a package Ford offered from 67-77, factory lifted truck! Gets awful mileage though, would make a H2 jealous, but it was built back when nobody gave a shit about gas mileage and guys bought trucks exclusively for work. Someday, when the Taco gets more broke in and gets a few beauty marks and dents, it will get charged with some heftier chores, but until then, old blue Sulley will take care of those.