Sooo a friend of mine backed her minivan into my truck earlier this year. Didn't claim it on insurance or anything. She now wants to sell the van.
Was hoping to get some opinions on what would be the best approach. Have a shop fix all the damage? Replace the door ourselves? Leave it alone and sell as-is?
As-is, any idea as to how much this damage will devalue it?
It's a clean (with the exception of the door ding
) 2005 Grand Caravan SXT with 105,000 miles.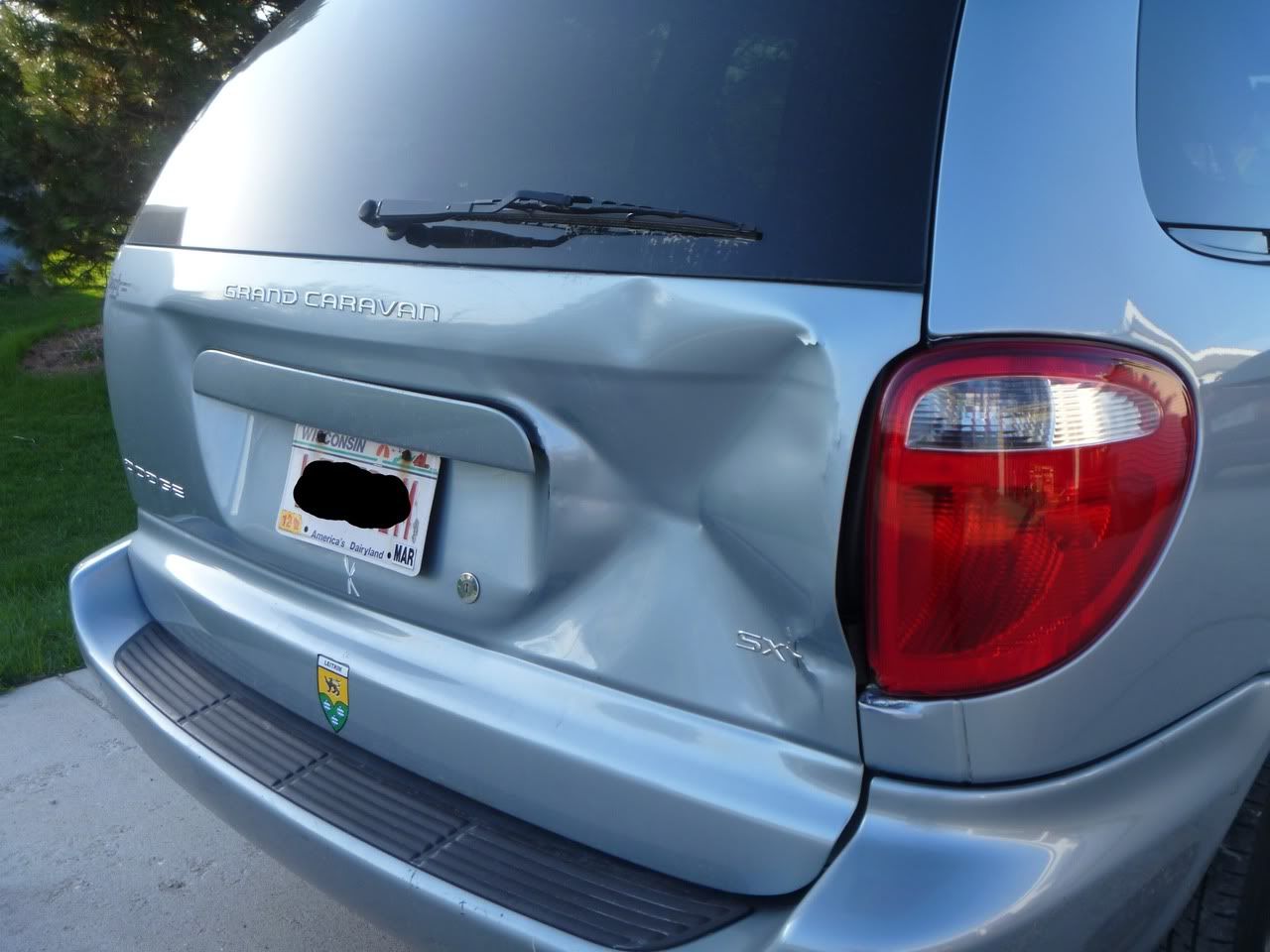 And picture of said friend