I picked up a 1994 F150 couple weeks ago. Paid $240 for it and just could not pass it up... It is regular cab XL with long bed, 4.9L I6 and Mazda 5 speed 2wd. It is a solid truck and runs great! This is my build thread as i get it fixed up and road worth it. No mods, just get it back to good shape!
Purchase date; 11/29/2012
Purchase Mileage; 189417
Maintenance done within the last year of purchase;
- new alternator
- rebuilt radiator
- new upper and lower radiator hose
- new oil pan gasket
- new lifter galley inspection gasket
- new rear main seal
- new brake pads
- new driver side brake caliper
- new brake line between front calipers
- used leaf springs from junk yard
- changed transmission fluid
- new water pump
Maintenance to be done after purchase;
- replace non working radio –
INSTALLED
- $12
- change oil & filter – 10w30 Penzoil was used – switch to 10w30 Castrol Syntec and OEM Ford oil filter - $35
- change rear differential fluid
- replace front coil springs (Moog CC824 F250 springs) –
INSTALLED
- $64.77
- change spark plugs (BSF-44C) - $7
- replace door handle on drivers side –
INSTALLED
- $5.99
- replace broken license plate lights $6-9
- replace burnt out light bulb in 3rd brake light GE921 -
INSTALLED
- $4.90
- put in thermostat - $7.43 + cost of coolant do at the same time as heater core
- repair parking brake cable -
INSTALLED
- $15
- replace two broken vents -
INSTALLED
- $5
- replace leaking slave clutch cylinder $50 + cost of transmission fluid
- replace clock spring - $68.17
- swap in a gauge cluster with tachometer –
INSTALLED
- $20
- replace windshield wiper motor - $45
- replace heater core - $28.81
- get codes read check engine light comes and goes
- replace broken driver side window trim –
INSTALLED
- $2.50
- swap in sun visors from XLT truck –
INSTALLED
- $2.50
- replace worn bushing on passenger side torsion arm
- tires
Now for some pictures;
Broken front springs;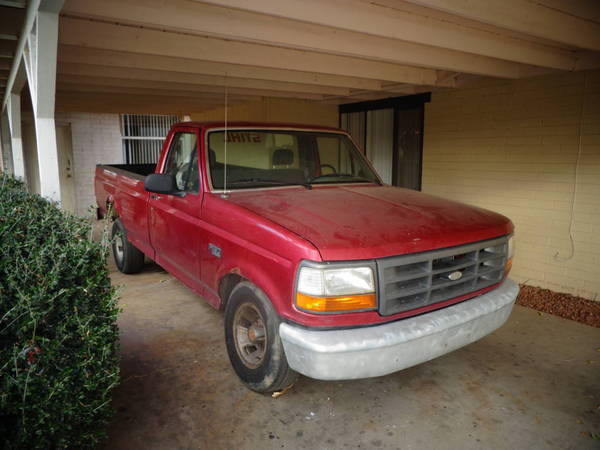 Interior shots, the bench seat is in perfect shape!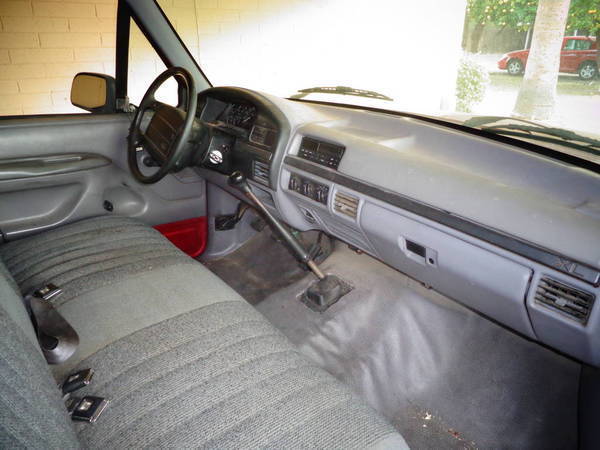 Engine shot;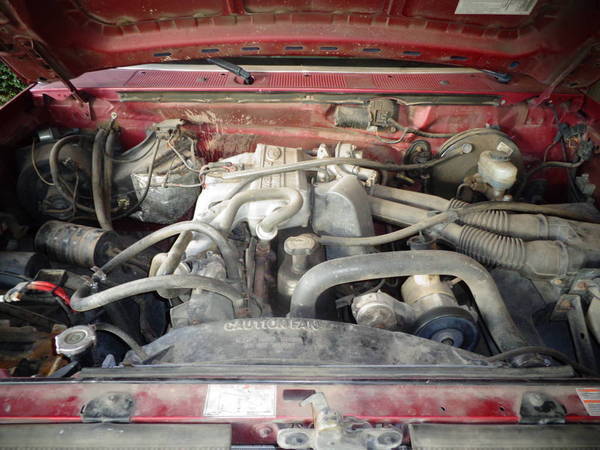 Replacing broken front springs, drivers side;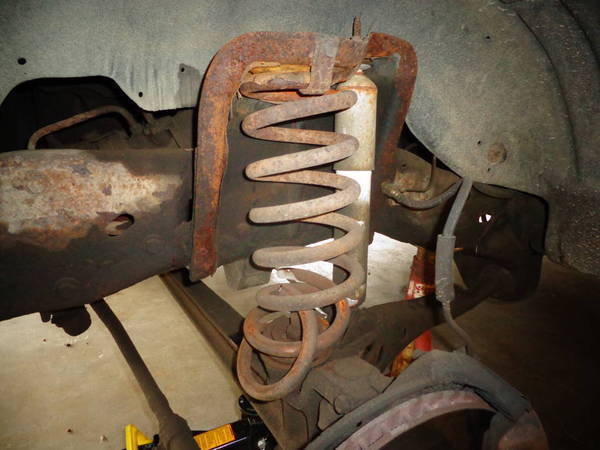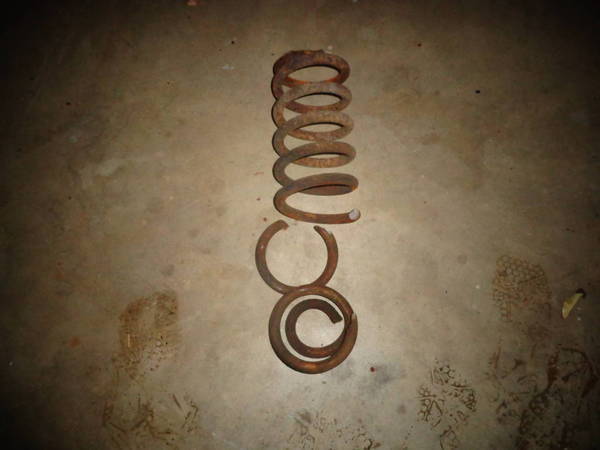 Moog CC824 coil springs;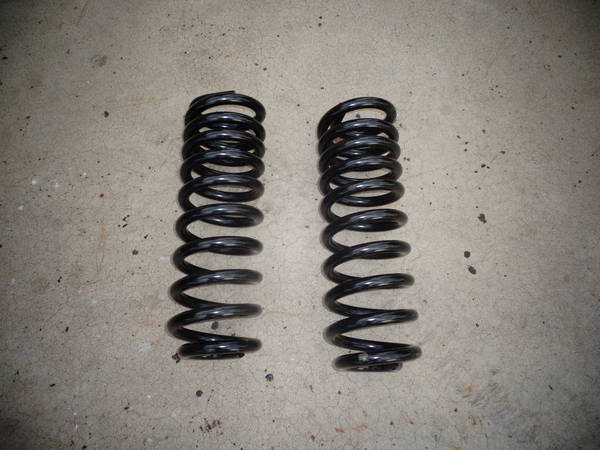 Driver's side done;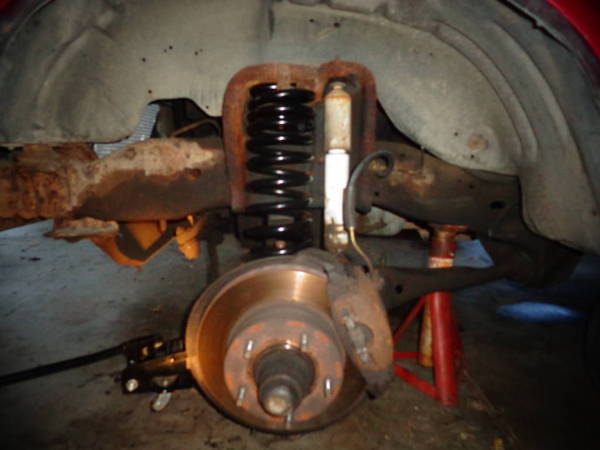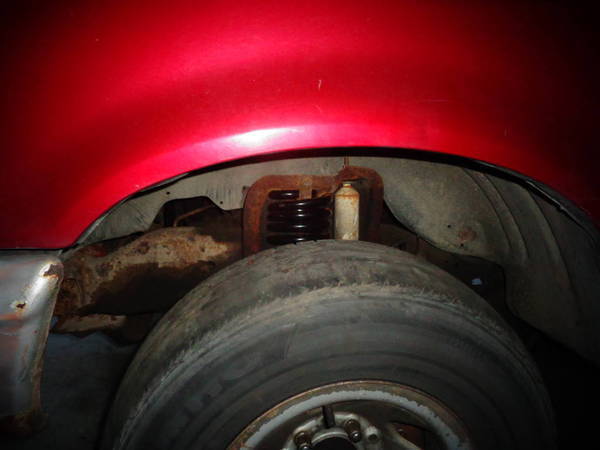 Truck tilted with driver's side new coil installed and passenger side with broken coil;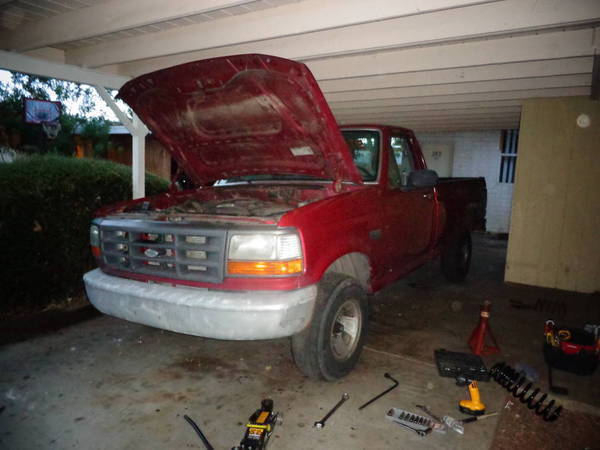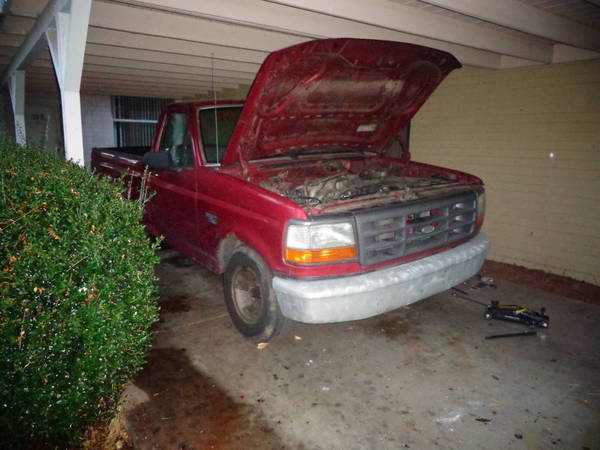 Passenger side broken coil;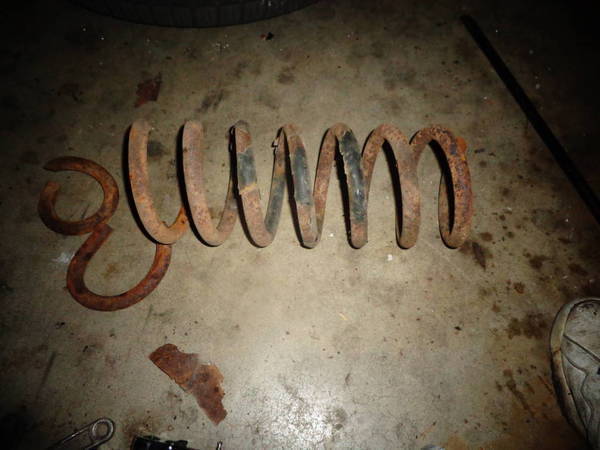 New coil installed;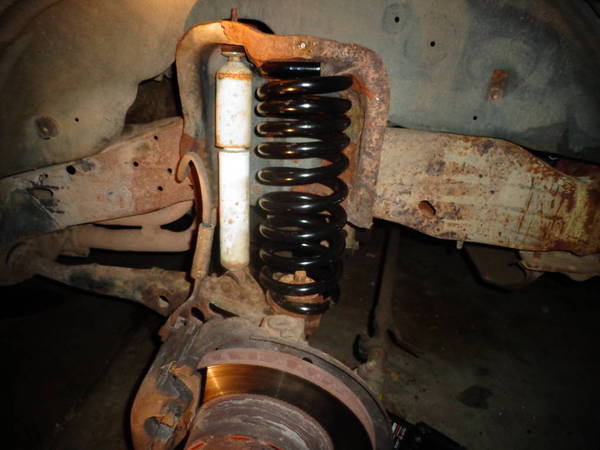 All done!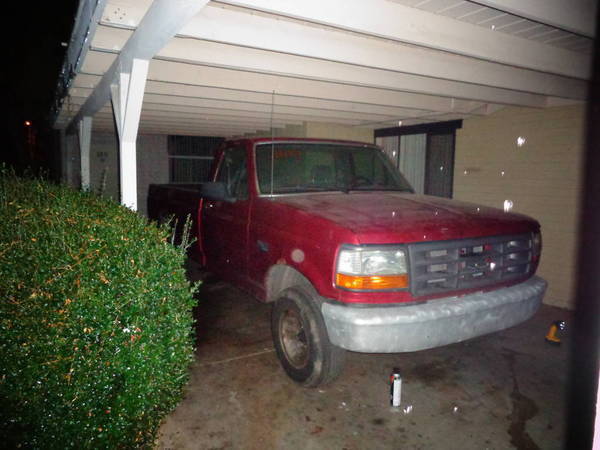 Next on the list is to change oil, oil filter, rear diff fluid, TTB bushing which is completely gone, then slave clutch cylinder. Thankfully parts are cheap and its my 2nd vehicle so I can work on it in my spare time and not rush anything...