The other day I went to get something from behind the seat and I got this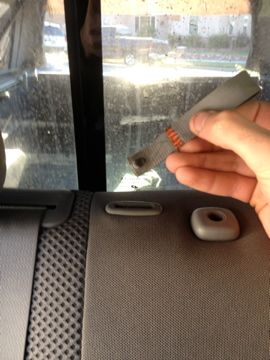 Followed by trickling plastic down inside the seat
At this point I thought I was SOL aside from going to the dealership which I really did not want to do.
Problem #1
I keep all my tools behind the seat
Luckily I had this little tool laying around that seemed to work perfect for this project because its really rigid. Due to how much effort it takes to release the seat latch, I dont think a coat hanger would work.
Now for a little fishing...
I stuck this guy down the slit in the seat and felt around for a while with no luck. A good, small flashlight will make this 1 million times easier.
youre looking for a little eye that looks like this
And from the inside
hook it, give it a good pull and youre in business because the rest is cake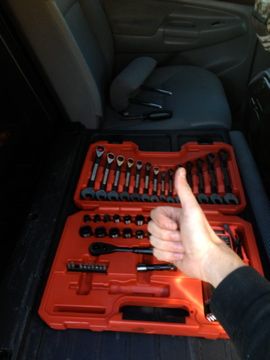 Now to remove the plastic liner on the back of the seat. There are 3 screws holding it in place. One in plain sight in the middle at the bottom of the liner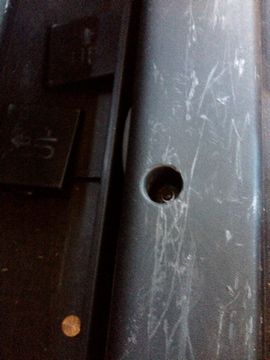 And one on each end under these covers that you can pry right up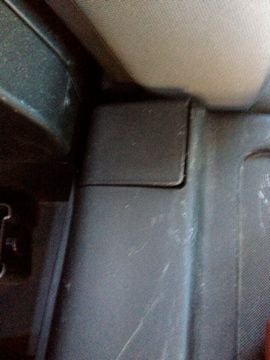 to remove the liner, lift the bottom of the liner off the back of the seat and pull the whole thing tward the botto of the seat.. There are 3 plastic hooks that hold it in place that look like this
Ok now you have this... go to the drivers side of the truck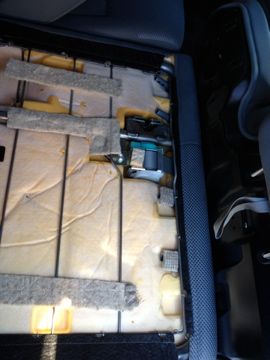 Remove the two 14mm mounting bolts and the entire latch mech comes right out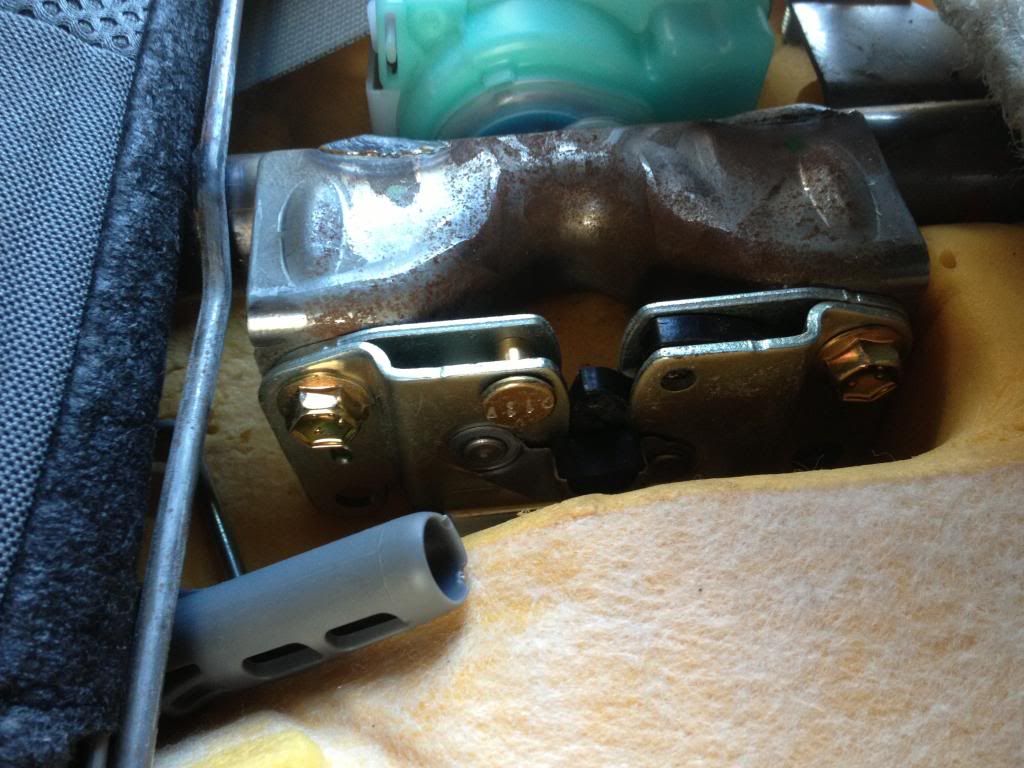 Re attach the pull tab.. I noticed the eye is threaded so I used a screw, nut and a couple of washers and tightened the piss out of it after a little thread locker.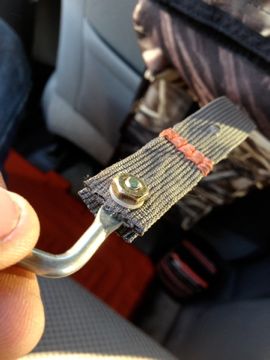 I used my tool to pull the tab back up through the seat by putting it through hooking it and pulling it out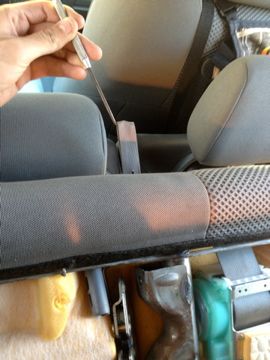 Now just put the latch back on the mounting bracket, put your truck back together, crack a cold one and gather round it with your buddies taking turns saying "mmhmmmm"