Tech in an auto shop?
Share your daily happenings.
My Monday morning started with pulling this the engine/trans from a 99 Camry. Getting new engine. Oil pump gear on the crank has a bunch of teeth sheared off, well no shit you got no oil pressure guy.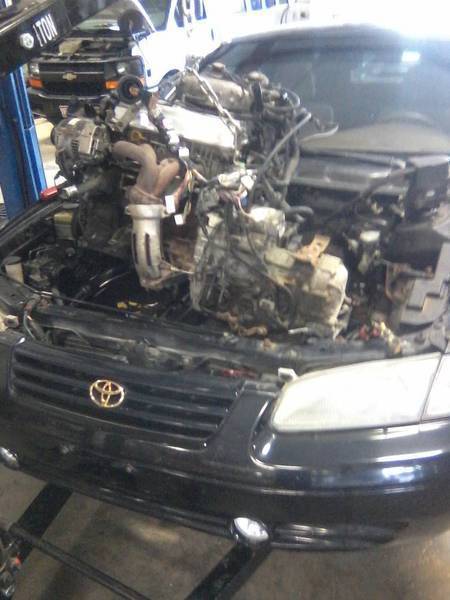 Moved on to a 1500 Silverado afterwards.
Getting: AC recharge. RF CV shaft. LF outer tie rod & Align. Rear brake pads, rotors & RR caliper. Rear pinion seal.