So I was doing my girlfriends oil yesterday when I looked into the engine and saw what I believe is a hole. It didn't look factory, in fact it had jagged edges all around it.
Her car does shake pretty harsh when idling. This is my guess as to why.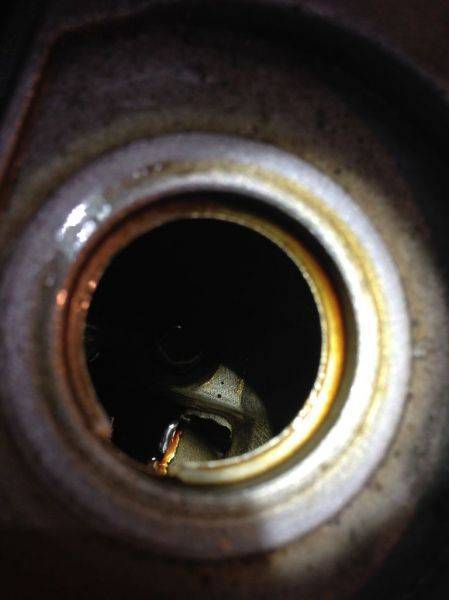 It is a 1998 Ford escort. Probably the hardest oil change I've ever done. The oil filter is in such a tight and hard place to get to...anyway, can anyone give some insight on what we are looking at? I don't really know the internals of an engine.