Figured it would be appropriate to share this here. I know this is a Toyota forum, but who doesn't appriciate old 4 wheel drives from this era regardless of their make and model?
Anyway, this is my 72 Ford Bronco. Until very recently, it belonged to my late father who passed away after loosing battle to liver cancer and the Bronco was handed down to me. I've got so many wonderful memories of my upbringing involving this rig so it is very special to me and I will cherish it forever. It is a dynamite trail rig and tougher than nails, I was just a kid when Dad put it altogether, but I would hang out in the shop and watch while he worked on it and sometimes helped when I could. The paint is a rough texture forest green rhino liner that is practically impossible to scratch, making it ideal for a trail rig. The tires are 33" Wranglers and the suspension is a 3" lift. Aftermarket bumpers with a 10,000lb rated Warn winch and heavy duty spare tire mount on the back.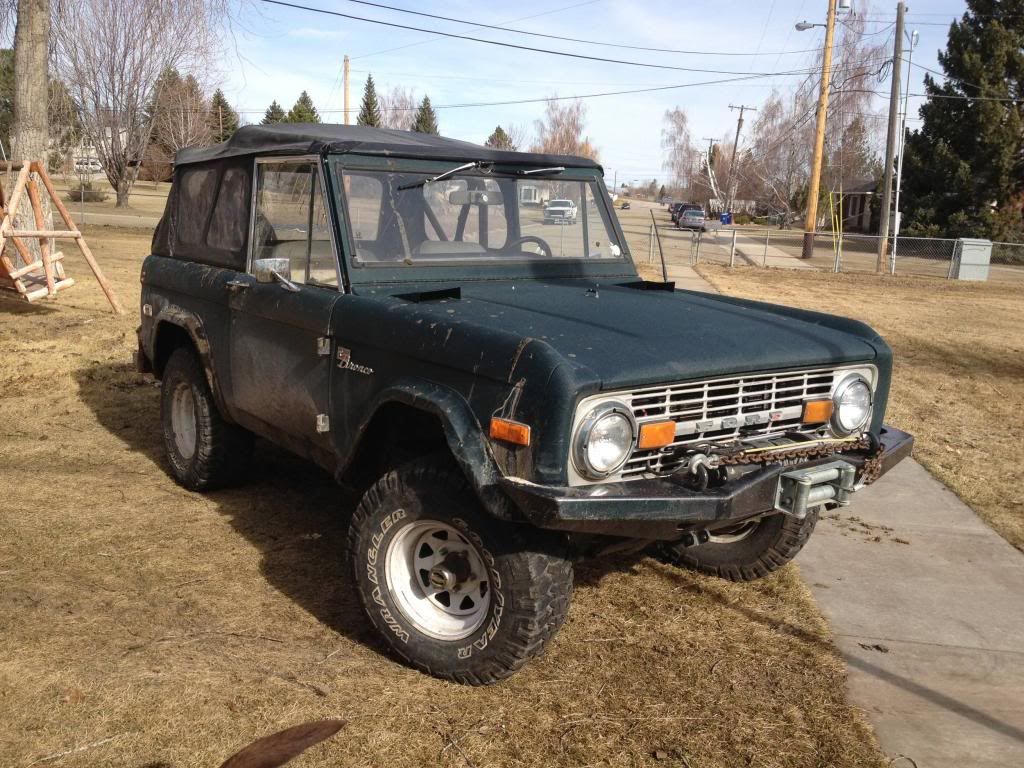 Here it is with the ragtop and doors on.
In action, fording a river.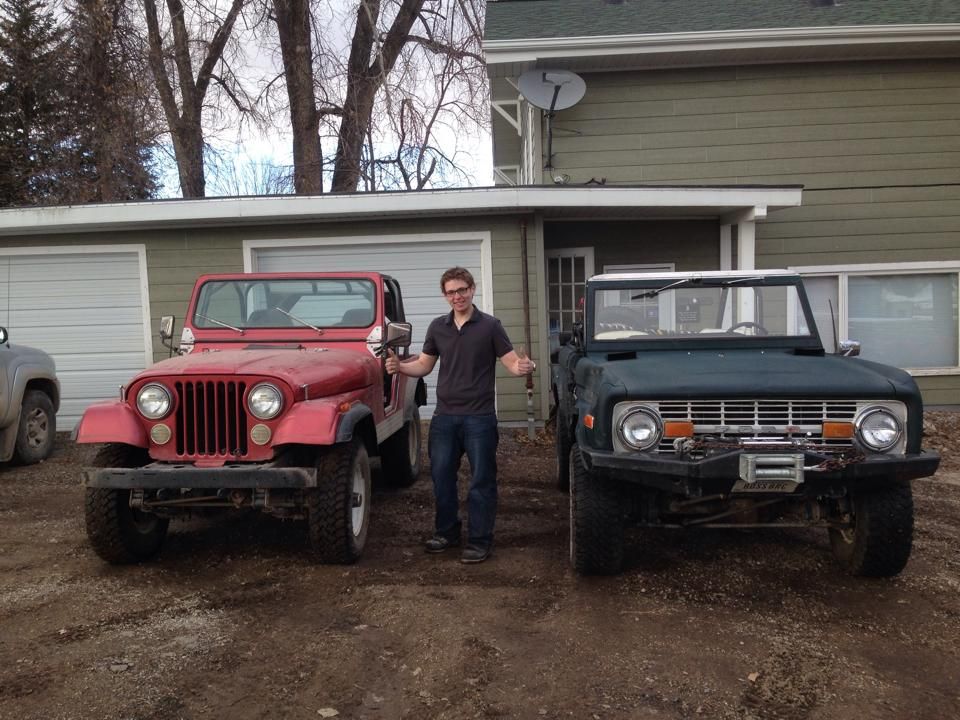 With my brother and his Jeep.
With Dad and the dog a few years ago, RIP, miss them both.
And lastly, here in a sticky situation suffering some battle scars. It's been through a lot but keeps on ticking! They just don't make em like they used to.
Thanks for looking!