I know many people already have plans for this weekend, but for those of you Taco owners that do not have plans, a couple members are planning on running Tray Mountain either Saturday or Sunday
!
Below is a little information via Wikipedia of Tray Mountain:
Tray Mountain, with an elevation of 4,430 ft (1,350 m) is the seventh-highest peak in Georgia. The boundary line between White and Towns counties bisects the mountain, but leaves the summit in Towns County. Habersham County lies on a lower part of the mountain, but not on the summit. Tray Mountain is within the borders of the Chattahoochee National Forest and is part of the Tray Mountain Wilderness. The mountain is referred to by some as the grandstand for viewing the Nantahala Mountains in North Carolina and the rest of the Blue Ridge Mountains in Georgia. The Appalachian Trail crosses the peak.
The weather is looking to be the following for Helen, Georgia via the Weather Channel App:
Saturday:
High 86, Low 67. Showers and thunder storms late. 60% chance of rain
Sunday:
High 84, Low 66. Thunderstorms are likely. 80% chance of rain.
We are thinking about camping as well. We just need to make a decision on it ASAP.
PM me if you are interested!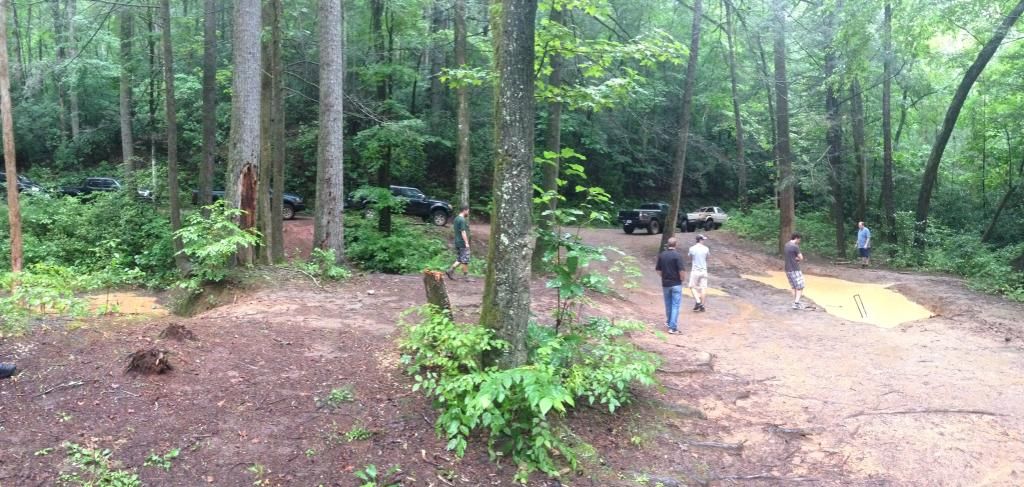 Photos by
Mad T
Update:
So the plane is to meet at
8AM
at Habersham Winery. The address is listed below. We will meet around that time and wait around a little longer to see if anyone else is going to be tagging along. If there any questions please contact me via PM and we can talk or text.
Habersham Winery
7025 Helen Hwy
Sautee Nacoochee, Ga 30571
This the list of people so far:
bryanbyers28
Mad T
Mad T's Friend (F-150)
gblake
Nick walker
s3bpc1 (Possibly)
TRD Auddie (Maybe)