ATO will be offering up a group buy for all you TW members on all of our skid plates for the 2nd gen Tacomas!
You DO NOT have to purchase a full set, you can purchase any combination of the skids you like,
however discounted pricing will be for the number of orders for that particular skid. So if 10 people order a front skid but only 5 of those order a tcase skid as well the front skid will get the larger discount.
HD Front Skid Plate
No modifications are require to use this skid, simply bolt it on and beat it up! This is the largest, beefiest skid you will find for the Tacomas! Skid is constructed of 1/4" plate, laser cut and CNC bent.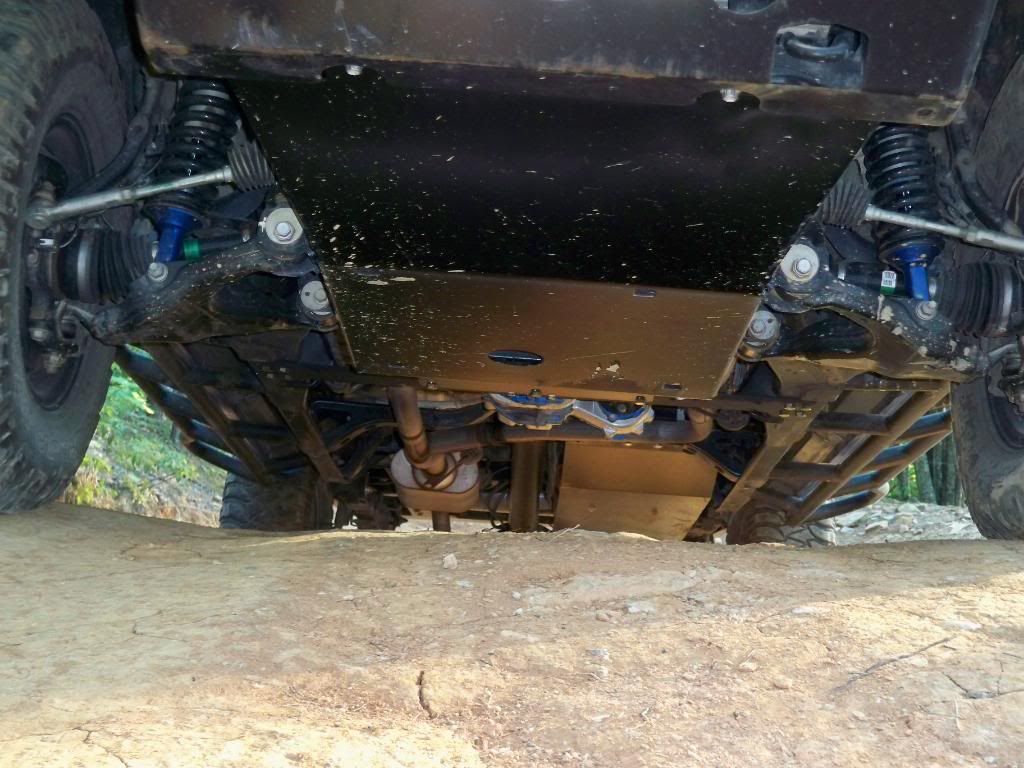 Regular - $304
5+ - $289 5%
15+ - 279 10%
Transfer Case Skid
This skid requires rerouting the low hanging exhaust crossover pipe to behind the transfer case instead of below it. This allows us to tuck the skid up tight to maximize ground clearance at a crucial location under the truck. Skid is constructed from 3/16" plate, laser cut and CNC bent.
(appx. costs at different local muffler shops for new crossover pipe range from $85 and up so check around)
Regular - $304
5+ - $289 5%
15+ - $279 10%
Transmission Skid
This skid requires no modifications to the truck to use, however it
does require having the front and transfer case skid.
This skid utilizes the transfer case skid and the front skid as mounting locations so it CANNOT be used without the other skids. Skid is constructed of 3/16" plate, laser cut and CNC bent.
Regular - $165
5+ - $150 5%
15+ - $140 10%
All skids ship bare steel! Prices DO NOT include shipping!
All skids ship via FedEx Ground and prices vary per region. I will post up specs shortly to allow you to get a shipping quote for your location.
To participate in this group buy simply add your screen name to the list, also listing which skids you wish to purchase. Payment will be required at the close of the group buy before shipping. We accept most major credit cards (except American Express).
Don't miss out on a chance to save some $ on skids!!
1.
2.
3.
4.
5.