As you all know JL audio Is just about the only company making a nice box for are tucks.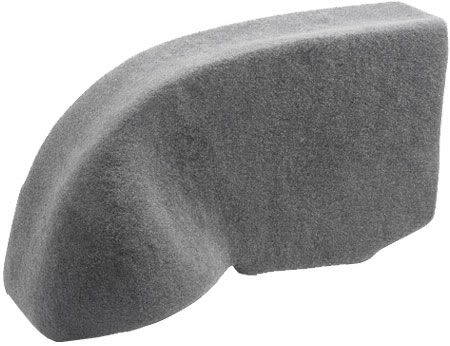 Example of what the box would look like.
(Note) some 12's my not work with this design please PM me with the 12" sub you intend to install.
So here's the deal possible Group buy.
If I get enough guys interested in a box I will build some boxes.
Prices
Option 1. 1st Gen Extra Cab 1995-2004 models
10"$250
12"$300
All enclosures will be sealed wrapped in color match Vinyl
(Please specify interior color)
with all mounting hardware and instructions.
All boxes will be down firing like the JL box.
(please note i will need to know the sub you intend to install so that the mounting ring is the right size not all subs are the same size)

Option 2.
completed box seamless sprayed with a rattle can bed liner
10"$200
12"$250
If there is 10 or more orders I will ship the boxes for
FREE!
And if there is 15 or more orders i will be drawing a name for a FULL REFUND
Key.
(Black)
Interested
(Brown)
Deposit received
(Blue)
Fabricating
(Red)
Final payment made & shipped
The list
1.
(Shampoop)
2.
(Ptowntaco 10")
3.
(Jblaze805 10")
4.
(Ace_mechanic71 jlw3 10")
5.
(Diesel 10")
6.
7.
8.
9.
10.
11.
12.
13.
14.
15.
(Pm)
me and I will add you to the list once i know how many people are interested in one of these boxes i will make the template's then I will start taking orders.
(Note)
this is just to see the interest in a sub box so adding your name to the list is not a order.
(Orders)
A
50%
deposit Via PayPal will be required for fabrication to begin. Once i have started fabricating the box please allow 2 to 3 week for your box to be shipped.
Also i may consider 2nd Gen boxes as well.