I am helping out a friend/coworker of my Wife with some side work that he does. He designs and sells "Graphic tees for grease monkeys".
The TEQ shits can still be purchased here:
http://gearheart.spreadshirt.com/teq-I12485372
Other shirts of his can be found here:
http://gearheartshirts.com
TEQ is "To-yo-ta" spelled in Katakana, one of the Japanese phonetic alphabets. It was used as the Toyota logo starting in 1936 at the time when Toyoda Automatic Loom Wroks Ltd. launched its first car. The company came up with the TEQ logo and change in name from 'Toyoda' to 'Toyota'. One reason why TEQ was chosen as the logo was because the number of strokes in the Japanese word Toyota (eight) was considered to bring luck and prosperity.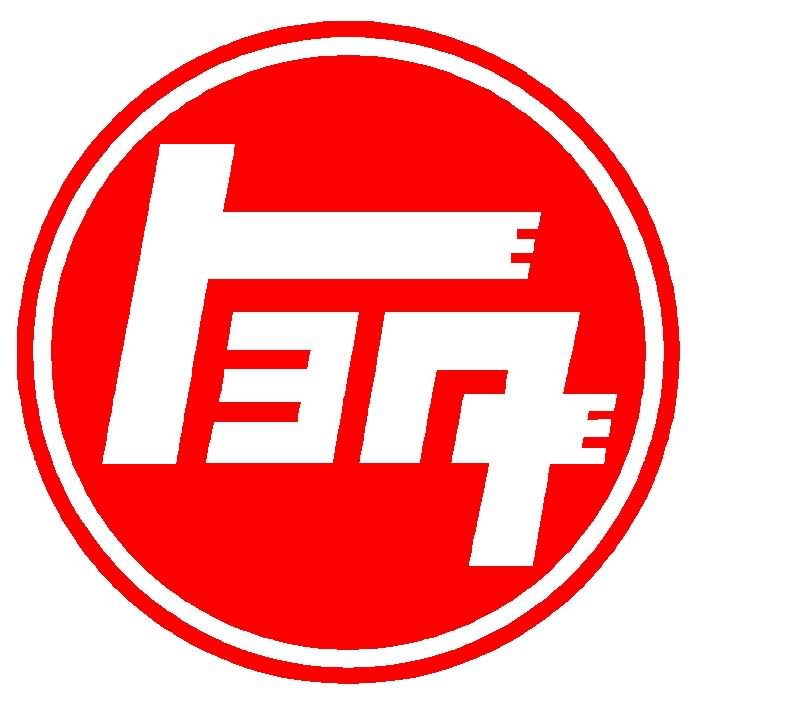 There are alot of other gear heart shits for sale:
Check them out:
http://gearheartshirts.com