Hey guys BIG NEWS JLee with BAMF (Bay Area Metal Fabrication) will be taking over the light bar production he is going to make them more affordable because he has the facility to do so once he postes his plans I will share on this thread too! Thanks Tim
CLICK HERE
http://www.tacomaworld.com/forum/bay...light-bar.html
HEY GUYS
Im starting the group buy for the light bar behind the grill if you are a little behind here is a link to catch you up!!
http://www.tacomaworld.com/forum/2nd...ind-grill.html
most all questions can be answered there!!
Key features
-3/16 304 stainless steel (NO RUST)
-Tig welded
-adustments up and down
-adjustments front and back
-will fit SATOSHI style grill as well as grillcraft (Elusive Elements)
- .5" Elongated holes for light mounts
- Hardware included!!
- fits 2, 3 or 4 lights
- no modifications to hood latch
- can be powder coated (satin black)
http://www.youtube.com/watch?v=et_mmzecPlU?fs=1
NEW SATIN BLACK TEXTURE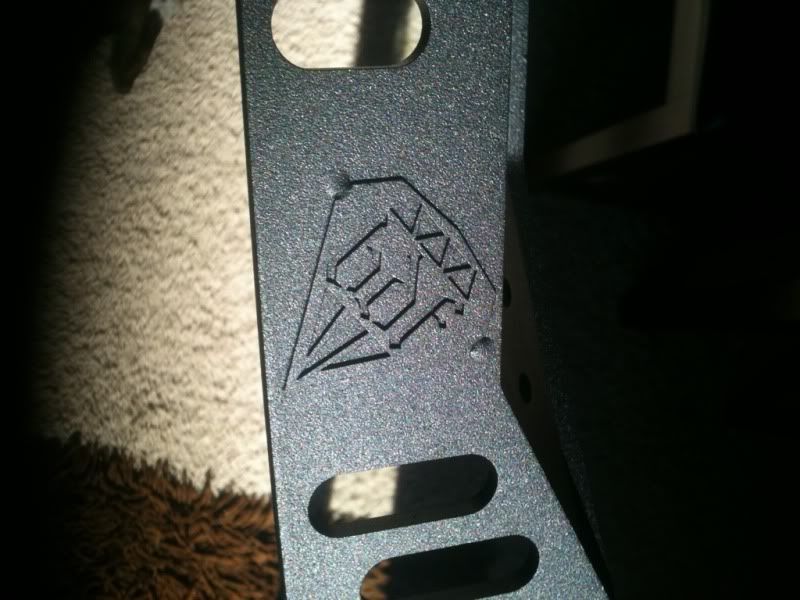 TWO LIGHTFORCE 170 THEY SIT 1" BEHIND THE MESH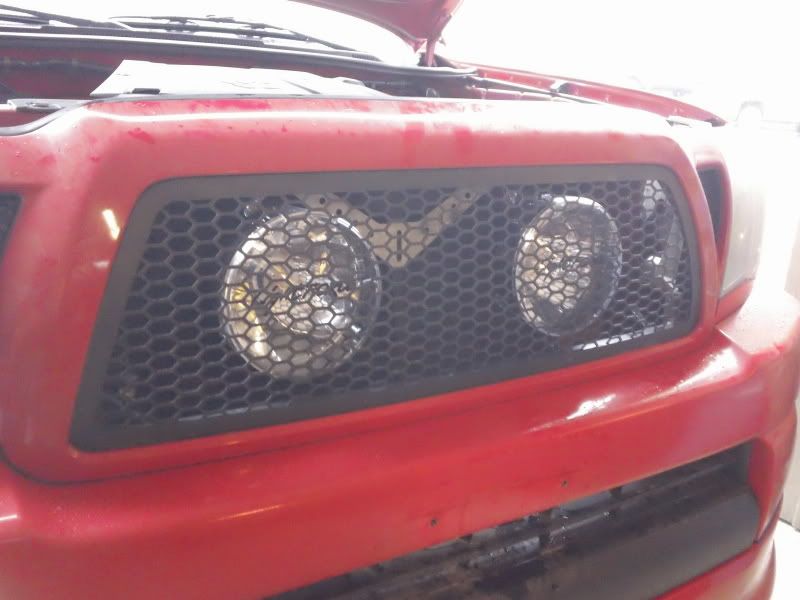 YOU CAN FIT FOUR LIGHTFORCE 170 ITS TIGHT BUT FITS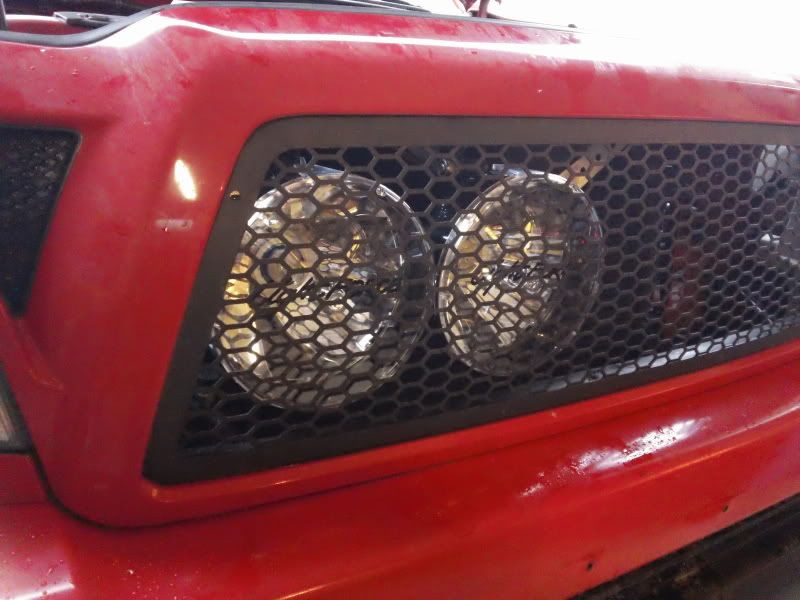 Its the little things that matter right!!!! stainless hex cap head.
PRICE $135 With satin black texture powder coat
SHIPPING $15 to the lower 48 states
ElusiveElements@hotmail.com
please include your screen name in the notes and make sure your paypal address is correct or put it in the notes too, i will add you to the list as soon as i have payment
YOU WILL ONLY BE ADDED TO THE LIST WHEN I HAVE PAYMENT!!
1. pehiggins01 (pending payment)
2. doja1234 (paid)
3. dmb (pending payment)
4. highlineman (paid)
5.
frigginrodley
(paid)
6. reepur (paid)
7. QUiEtStoRm360 (paid)
8.
GoDeacsWFU23
(paid)
9.
chris5255
(paid)
10. bluetacoCO (paid)
11. drunknsloth (paid)
12. Aaron p (paid)
13. rolltidern (paid)
14. ant749s (paid)
15. dpalmer619 (paid)