LEATHER SEATS!!!!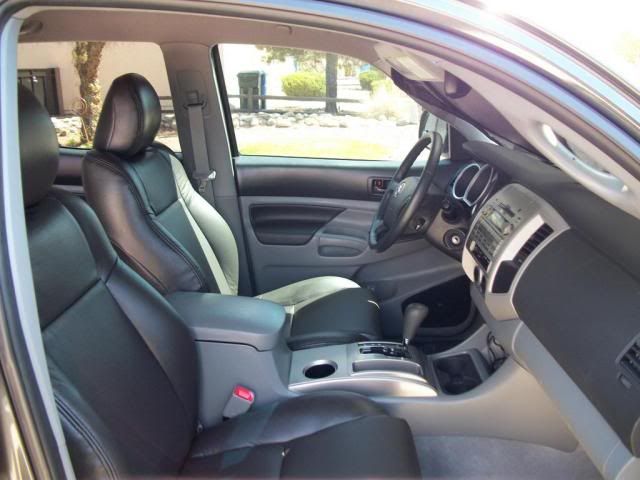 John Huey from Affordable Leather and Sound has agreed to work out a group-buy for members of TW.
These prices will be good through the end of September. Katzkin has increased their prices to their suppliers which in turn, increases the customers price.
The prices listed below are DIY kits for 1st and 2nd Gen Tacoma's that can be shipped to you for FREE. Material for arm-rests are included in the kits. The 10% discount has already been applied. If you are close enough to Tucson and you want to pick up your kit you will get your package for $25 less. If you are close enough and want to have them installed it will cost an additional $200.
The prices below are the SHIPPED prices to the lower 48. Elsewhere would be a little more for the extra shipping costs. You should get your kits in 7-12 business days or less.
PM Jhuey8947 with what you want and he'll figure out the pricing and get you taken care of.
Katzkin Leather Seats
Access Cab
-
Regular Kit in front and rear - $725
Double Cab
-
Deluxe Kit in front and rear - $750
Regular Kit in front and rear - $850
CUSTOM ORDERS
Two-tone can be done for an additional $50.
Perforated seats are an extra $25.
Contrast-stitching is an additional $25.
RoadComfort Heated seats (2 - 8"x10" pads per seat for lower back and butt) $60
per seat
Embroidering can be done for about $20 extra
per seat
.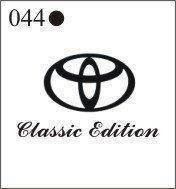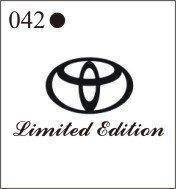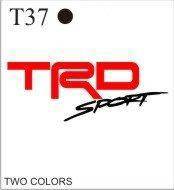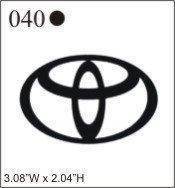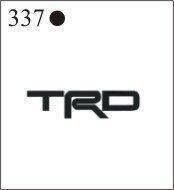 Click this link to "build" your seats!!
http://www.katzkin2.com/SeatSelector/SCS_09.html
Differences between the leather packages
-
Deluxe Kit - Leather is on the front of the seat and vinyl is on the sides and back of the seat. On the rear seats you have leather in the middle of each seat and vinyl everywhere else.
Regular Kit - Full leather in front of two front seats. Leather is in "contact" areas of back seats.
PM Jhuey8947 with any questions with your year,TRD/non-TRD, airbags
, [B]if your front passenger seat folds forward flat, etc.
BlackTRD6SPs Set-Up (Katzkin)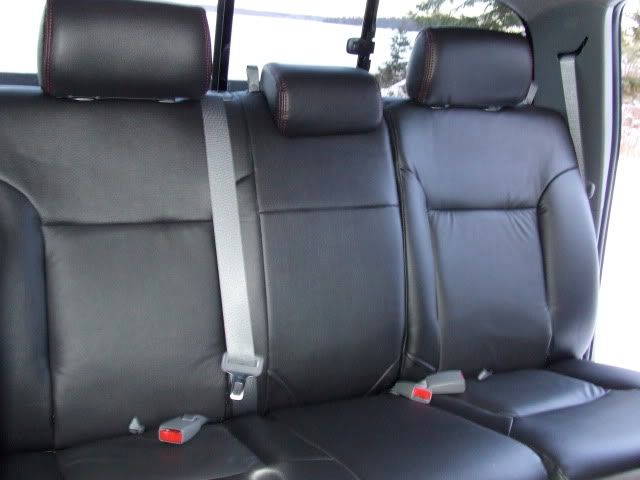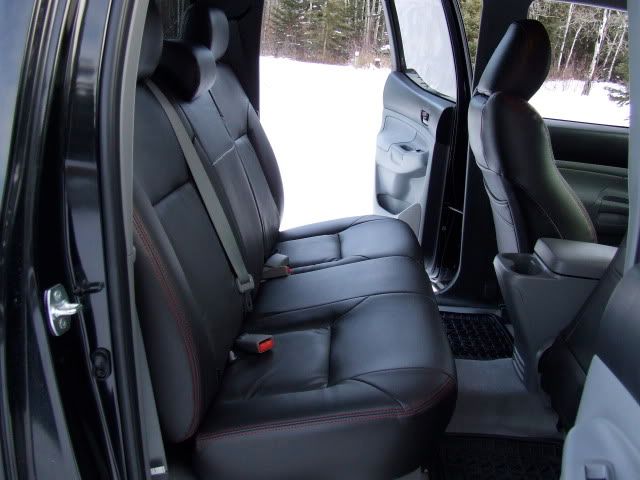 Andrew H's Katzkin Seats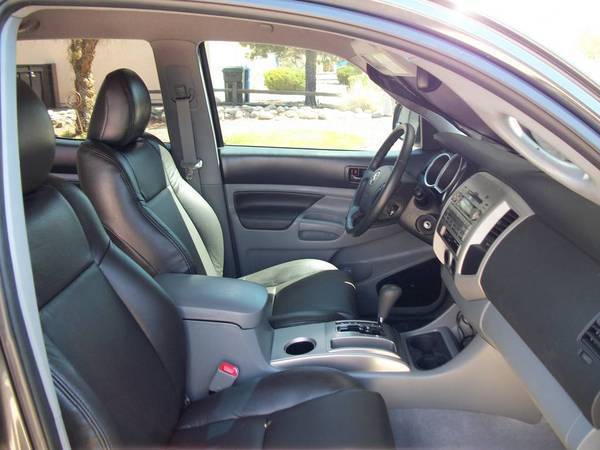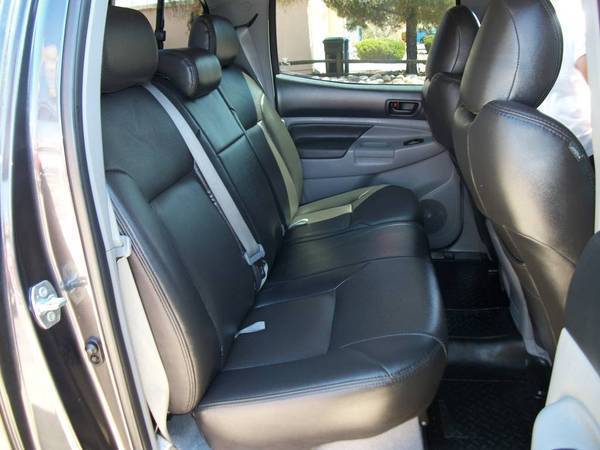 Access Cab Set-Up