Group buy is now over. Thanks to all who participated as well as Trasharoo for hooking us up!!

I forgot paypal charges a fee for all transactions other than "gift" so even though I should of had $90 in my account, it was only $86 and change. Since I'm not making a profit, there's no way I'm going to pay out of pocket to cover the charges.
So here's what I'll need everyone to do:
Log onto your paypal, click send money, type in my email address-
LocaLrider4Life@Netscape.net
, then select "gift" in the personal box.
If you are unsure how much you owe me, I will update the list in the op tonight with everyones totals.
Trasharoo basic colors: Black, Tan, Green- $35. Treadlightly special edition- $40. (black with treadlightly patch. $5 goes to TL)
Shipping Charges: In Continental US- $10 (1 bag) $15 (2 bags). To Canada- $18.
Update 5/22/11: As we are getting very close to having enough people for the group buy, I will need to start collecting payment from everyone so that I can send in our order. I will need everyone to PM me with their Name, Address, Phone Number, Color of Trasharoo, Email Address, and Paypal info. Just to be clear one last time, You will be paying $35 for the trasharoo + shipping cost.
Hey Everyone,

I've been wanting to get a Trasharoo for a while. They are a really cool bag, similar to a backpack that straps to your tail gate or rear mounted spare tire, or where ever else you decide to put it. It holds a normal sized garbage bag so while you are out wheeling/camping/tailgating/whatever it is that you guys like to do, you have a nice secure place to put all your garbage. Keeps the garbage out of your truck, bed, or the ground. Definitely a cool item to have. They can also be used as organization bags, or for packing stuff inside your truck. Available in Green, Tan, or Black.

I contacted Trasharoo, and they are willing to give us a group buy. Regular pricing from their website is $45, and they are going to give them to us for $35 as long as we get a minimum of 25 orders. Shipping in the continental US will be $10 for one bag, $15 for 2 bags. Shipping to Canada will be $18.

It's a product that isn't very expensive so its not like you are saving a ton of money, but its a product that I think many people can benefit from, and its a company that I feel strongly about supporting.

Here are some pictures. Their facebook page has tons more.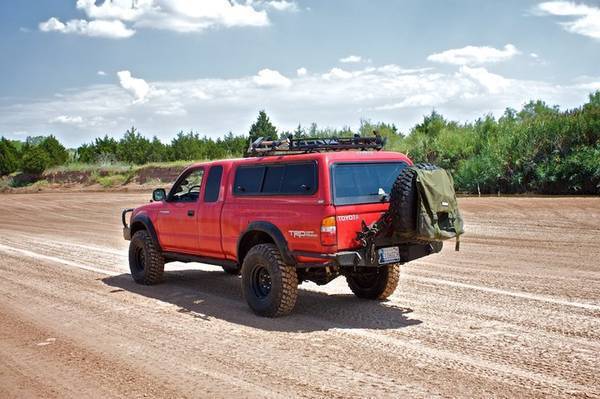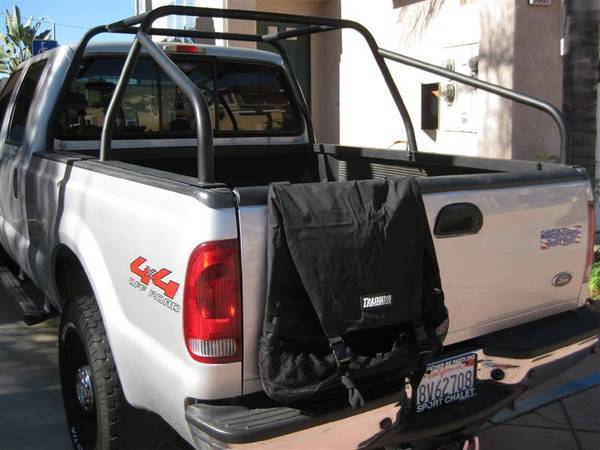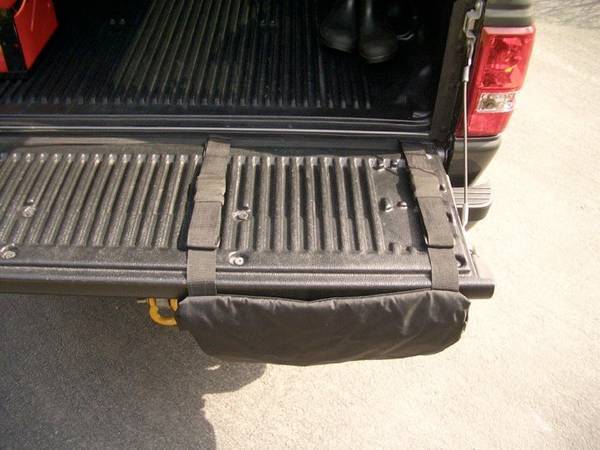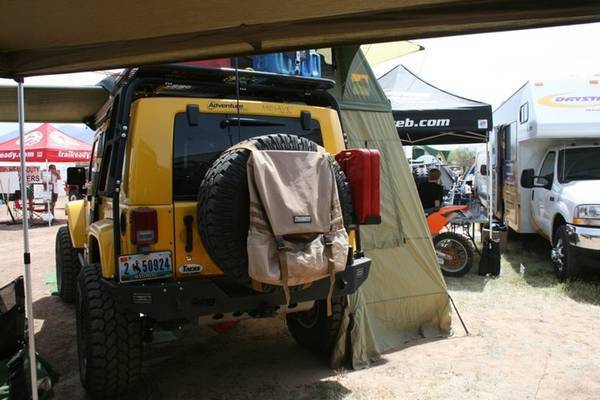 Red means payment recieved. Blue means info has been received. Black means I'm still waiting to hear back from member.
1. JLink (3) black
2. navysealboy93 - wtf Zach? Did you forget about TW?
3. Gex2113
4. maxpower29
5.MJP2
6. jhodge83
7. spayn141
8. JLee
9. Hiatt1991 -backed out
10.Lrgrnr green
11. NeecoJams black
12. DonnoD black
13. Kinetik873
14. 2011TacoSport4x4
15. HIYOTA black
16. rleeharris black
17. n0rth 1 green and 1 tan
18. t0mills tan - backed out
19. tonyplanet green
20. Rebel Taco 22 green
21. Cannonball tl
22. daredevildave 1 black 1 tan
23. kroggy
24. PRS 2 TiFJ
25. Trevor Taco
26. button
27. Evil Monkey
28 confirmed trasharoos so far.
Maybe:
JJew18