Edit: As of 5/7/2011: I am only selling the TRD grille badge and license plate frames! I will do orders in batches of 10!
Choose either....
(PROMO 1)First of all: BUY ANY 3 AND GET 1 FREE...First item is the regular price, each item after that is discounted by $1, next one after is discounted by $2! READ ON!
OR
(PROMO 2) Buy any 5 items and receive free shipping on your entire order
The most important rule of all: Once the group buy order for a certain date has been placed, the order may not be changed! Changes must be made prior to the order being placed by me!
Pictures attached will be updated with customer's products installed on their trucks
I have had a successful group buy on another forum and I thought I might expand and try selling even better emblems and other small parts. Since the first group buy I managed to source metal TRD emblems! Now I have plastic and metal depending on the buyers preference. I will be checking this thread every couple of hours when I am not busy with school. Hope this group buy is as successful as the first one I set up! Here is the link to the first one I setup:
http://forum.ih8mud.com/sale-parts/4...brand-new.html
Orders will be placed every two weeks. Does not matter how many orders we have for the "group buy" However, if there are 10 orders before the two week deadline, I will place the order for the parts needed
Price List for 1st item! $1 discount on each preceding item! Buy 3 get 1 free! All items apply! Any combination of items! FREE item is the cheapest item in the buy 3 get 1 free promo
I will only collect the payment if and only if the items are confirmed and in transit to me! Then I will inspect quality and ship them out to you
Pictures to be added soon!
TRD plain plastic emblem(Bubble type): $6.50
TRD "Toyota racing development plastic emblem"(bubble type): $6.50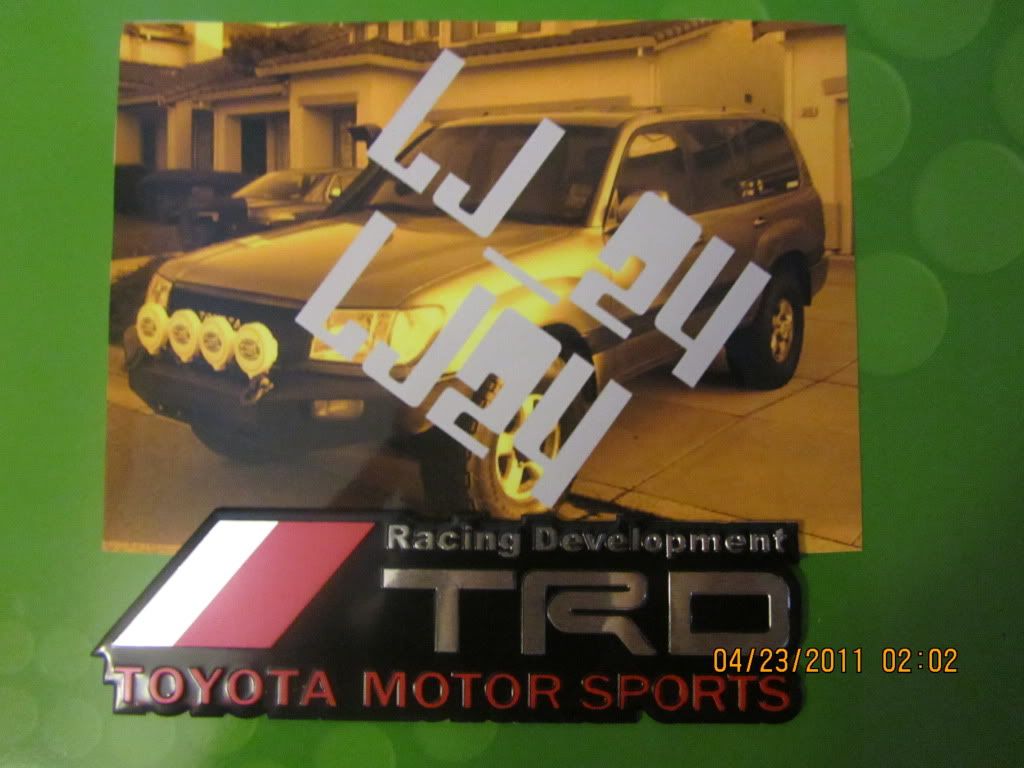 TRD plain metal emblem: $9.50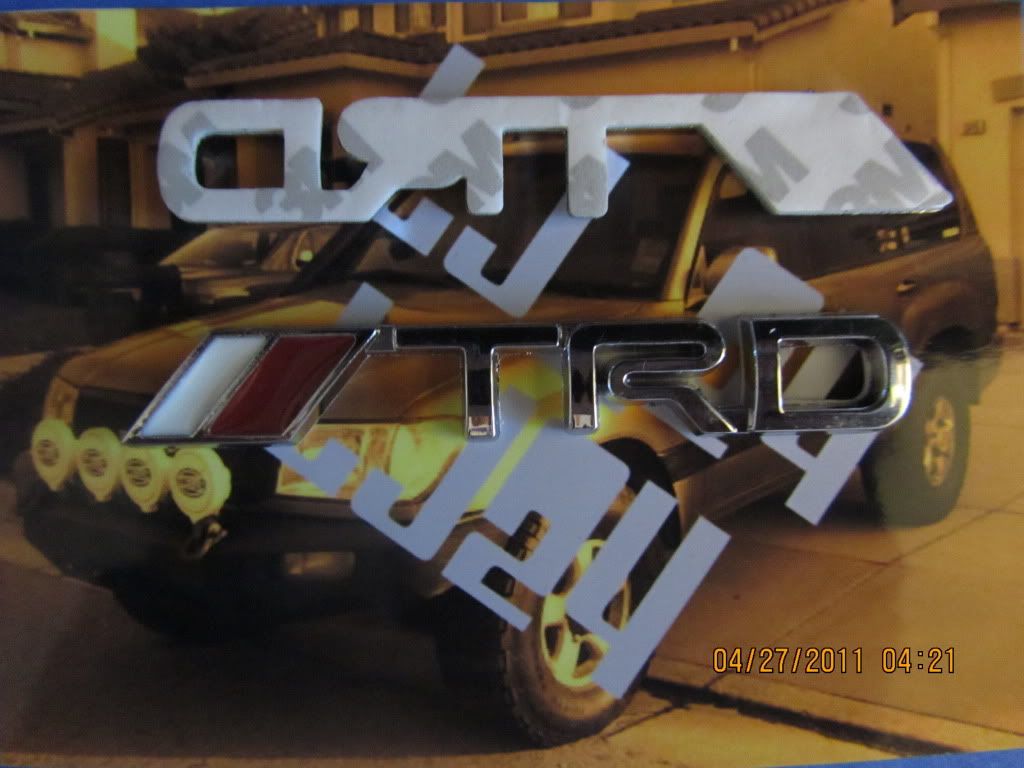 TRD plain metal grille badge: $15(notes to be added here)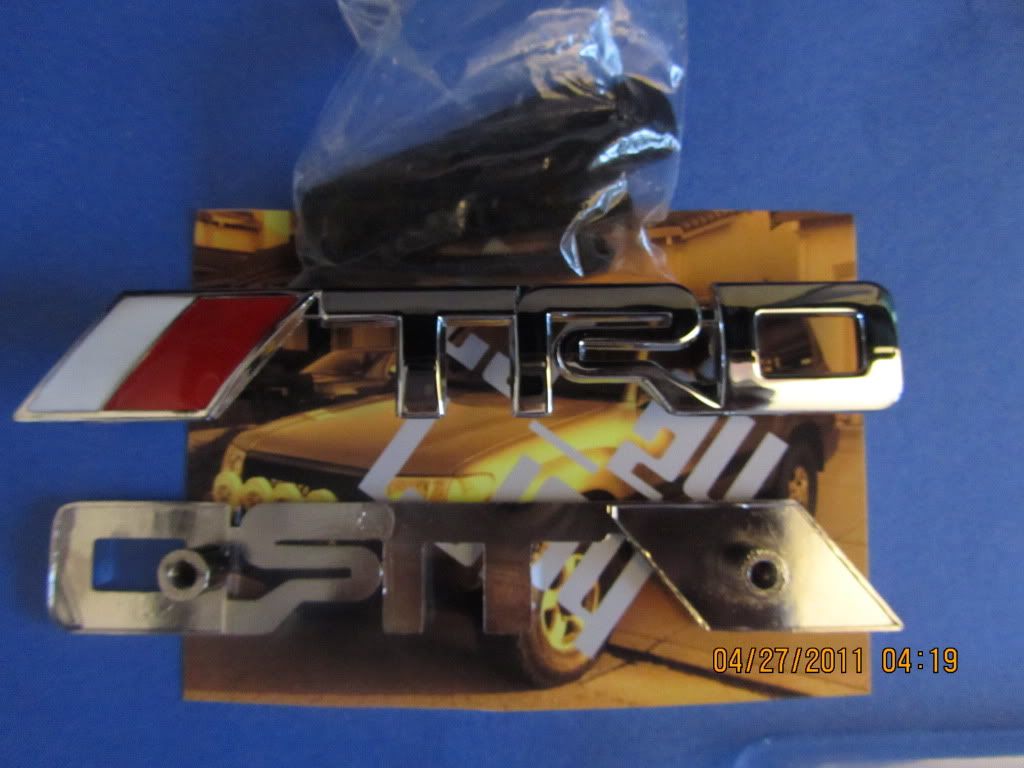 TRD plastic grille emblem with silver background: $15
TRD lighter replacement(silver, black or red): $12.50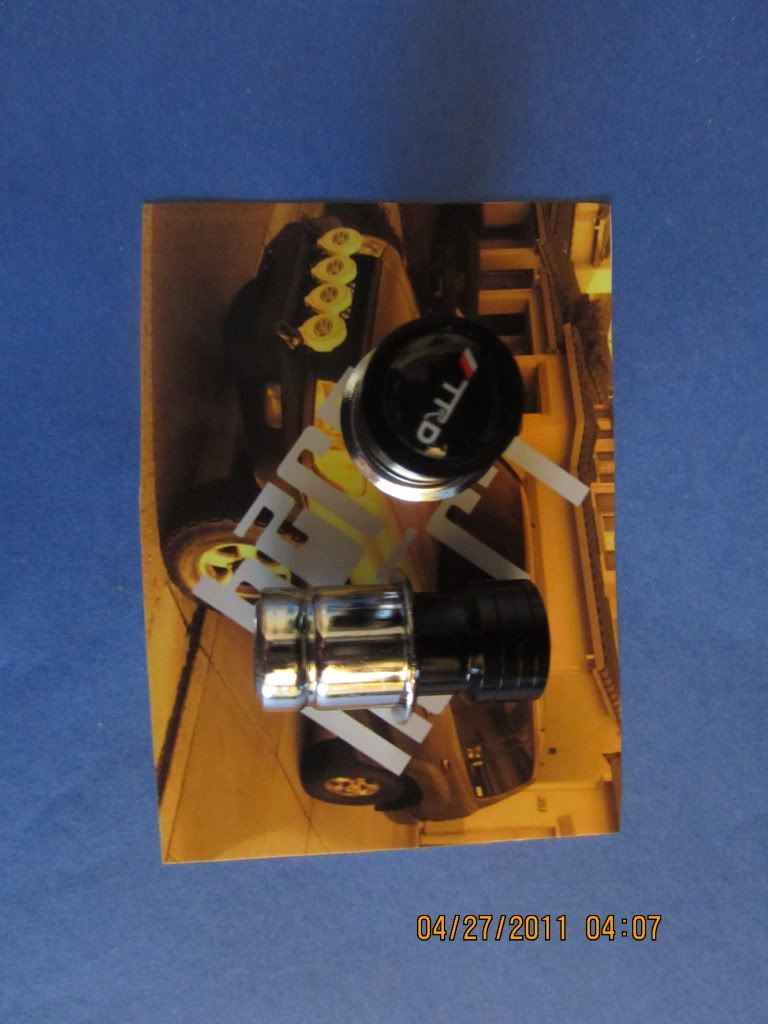 TRD anti theft tire valve covers: $9.50
TRD plain keychain: $10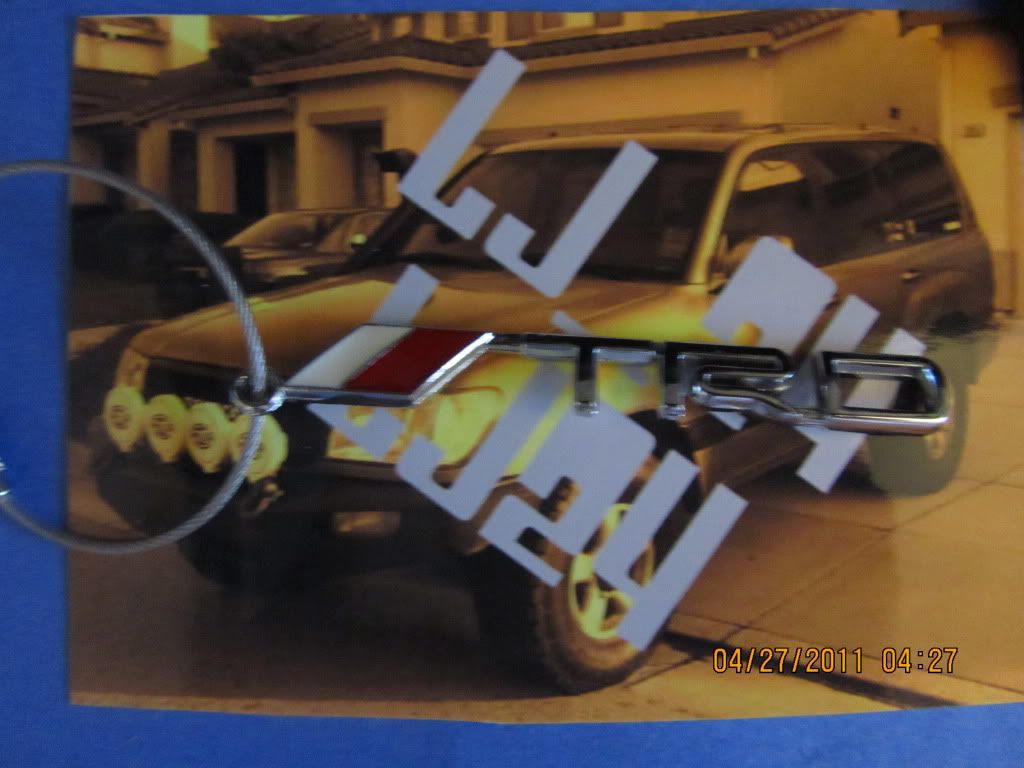 TRD license plate frame: $19
TRD license plate screws and caps: $10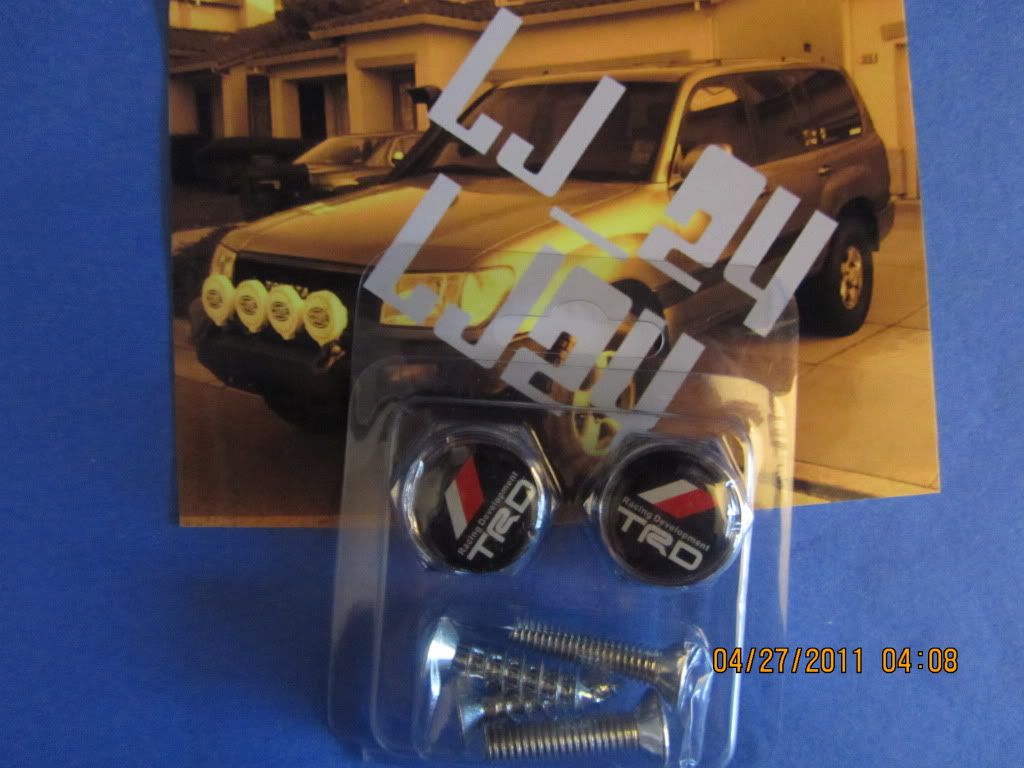 TRD lanyard $12
TRD custom "supercharged" emblem package $28[/COLOR]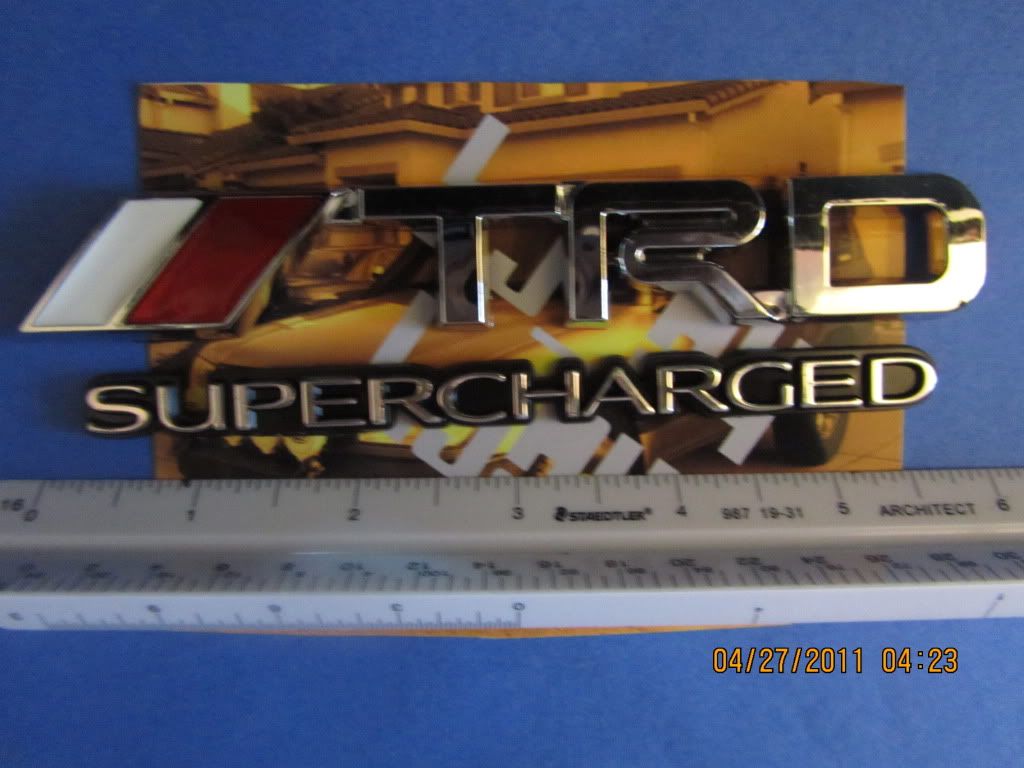 3D TRD plain plastic emblem $14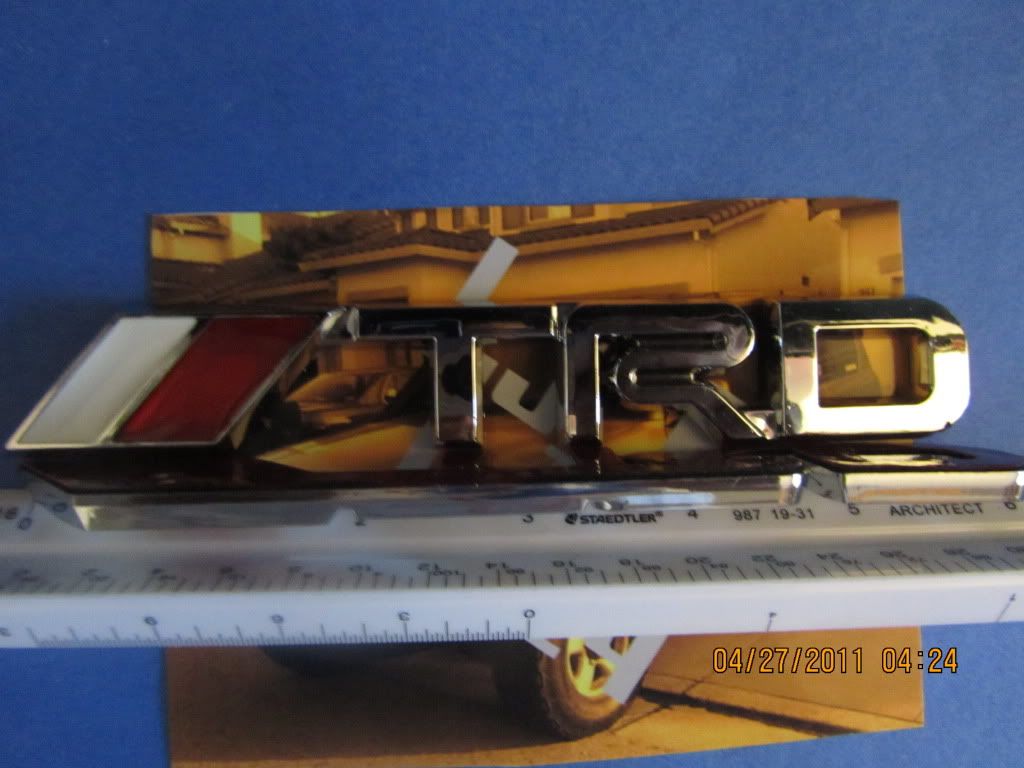 If there are other products that you would like to see, shoot me a pm and maybe I can try to find it!
Below is the group buy lists with start and end dates! Most current group buy list is in red
GROUP BUY LIST #1(ends on April 17, 2011)!
erased moved 1st list to post #33
GROUP BUY LIST #2(ends on April 24, 2011)!
April 17, 2011
1. Tacoman355 (Black TRD lighter replacement/1) [paid]
April 19, 2011
2. Drunknsloth (multiple orders**) #promo 1 [not paid]
**1 plastic TRD plain grille emblem, 1 TRD lanyard, 1 TRD plain metal emblem, (free item: 1 TRD plain emblem)
April 26, 2011
3. Ripcord: 1 TRD plain plastic emblem[not paid]