Jacob at the Suspension Specialists have agreed to hold a group buy on their 4" MaxTrac Spindles and a set of Brake Lines starting today through the 11th of November at the amazingly awesome price of $420. We must get 20 orders in order for this group buy to take effect. Jacob will not charge till the 11th of November.
Call Jacob at the Suspension Specialists and mention the Tacoma World Group Buy to get your order placed for $420 by the 11th of November. 1-714-966-2365
The product:
REGULAR PRICE THROUGH MaxTrac = $599
Maxtrac Suspension's lifted spindles are a simple, but extremely effective way of gaining additional clearance in the front of your vehicle. By simply replacing your stock spindle, you can achieve an additional 4", while using stock control arms, springs, and shocks. Maxtrac's spindles are made from Ductile Iron, and are designed to be 100% bolt on, with no modifications necessary.
SPECIFICATIONS
Ductile Iron Construction
100% Bolt On Installation
Maintains stock ride quality
No Modifications Required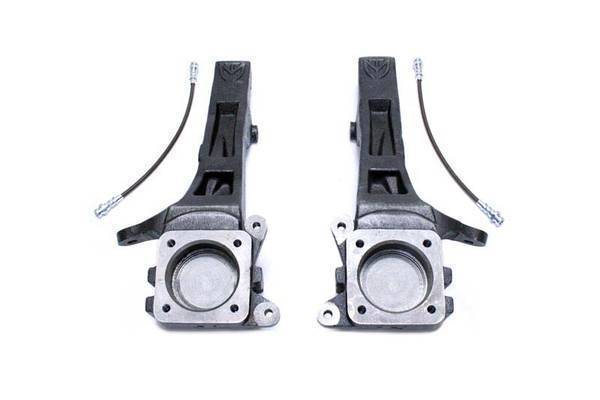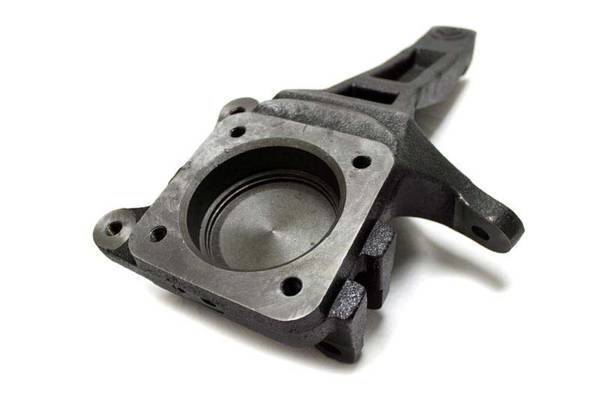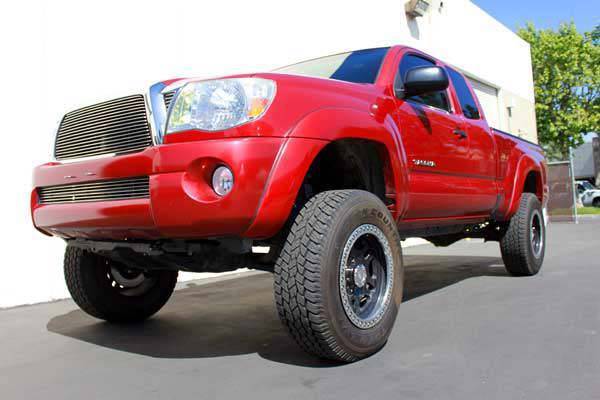 The unintentional Feeler Thread got about 20 people on the list so I'm hoping we can get much more than that with the official Group Buy out there.
Don't miss out on this amazing deal! You can't find true durable spindles for such an amazing price!!
Quote:
Originally Posted by
mrw3685

I spoke with the MaxTrac GM today on the phone, very nice guy and completely set me at ease. The do support retention of the stock swaybar, as others do they push each wheel out roughly 3/4", said the final measurement on lift during their R&D was a spot over 3.5" so doesn't look like you will get everybit of 4". Then again, I don't know if you'd get a full 4" on Camburgs either? Said during R&D they tried essentially all the stock Tacoma wheels they could find. The aluminum wheels never had a problem with rubbing with the stock tires, said the steel wheels needed a 1/4" spacer. Hell, I have Baja wheels right now till I find some aftermarket ones, god knows what category they fit in! Said our guy we're trying to do the group buy with bought up all of their first batch made. We chatted about other random stuff but these were the highlights. Bottom line is I don't think these can be beat for the price. He said 1.5-2 years of R&D and that I wouldn't be disappointed.