**GB Closed** Stay tuned for my next GB coming up in a few weeks.
Hello TW!
I'm offering a group buy on my recently released Hi-lift jack bases.
They're 3/16" steel CNC cut and then press formed and welded. They have approximately 3 times the surface area of the standard hi-lift base for excellent floatation on soft surfaces and also bite into the ground a bit for a more secure jack platform.
If needed they can be easily flipped over from the ribbed bottom, to the flat top side for use on hard surfaces like concrete without damaging the surface, and still gives a more secure jack platform from the larger foot print. Each base comes with a ˝" hitch pin (not pictured) for easy install/removal from the jack so the base can be stored separately, or for flipping the base over for change in ground conditions.
Regular price is $55+ $11.50 USPS flat-rate shipping.
GB price is $40 + shipping for 1-29 orders, and $35+ shipping with 30+ orders, so get those orders in!
Bases ship painted satin black.
GB is open for only 2 weeks, ending at 11:59PM of final day(1/31/12).
If there are multiple members in an area, I can combine the shipping by putting up to 4 bases in 1 flat-rate box for maximum savings. I must have all members wishing to combine shipment PM their approval of the method.
Payments accepted via Paypal at the time the 30 orders are reached or GB closes, and bases will all ship within 7 days from GB close.
Product images: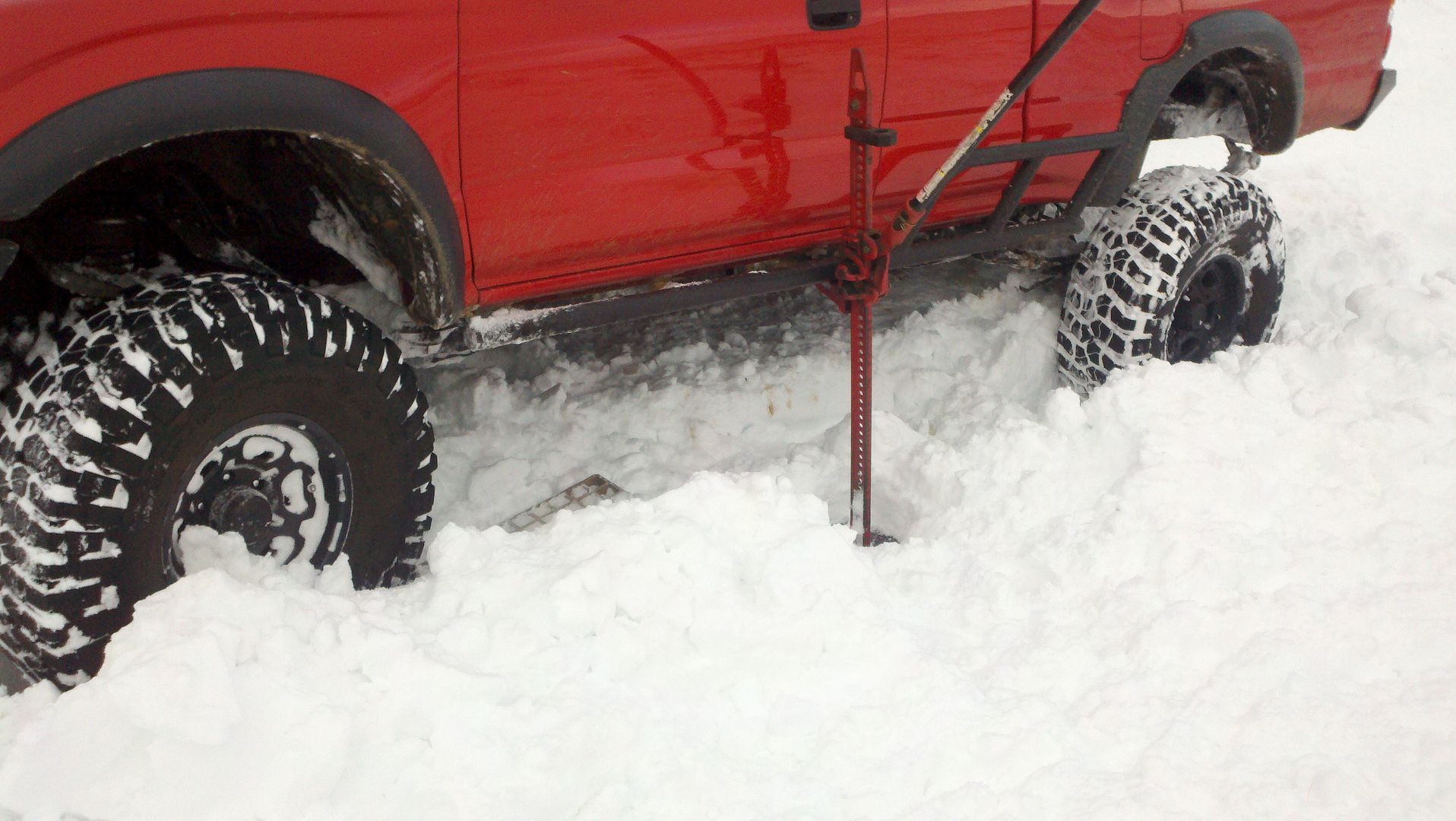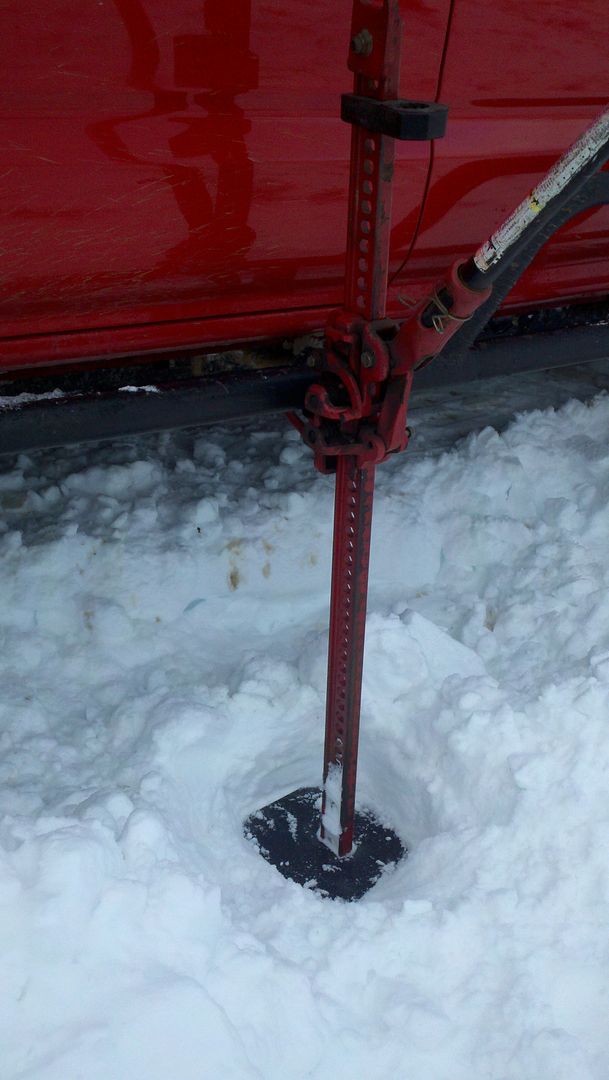 Base sinks in 8" and supports the truck, while I sink almost to my knees walking next to the truck.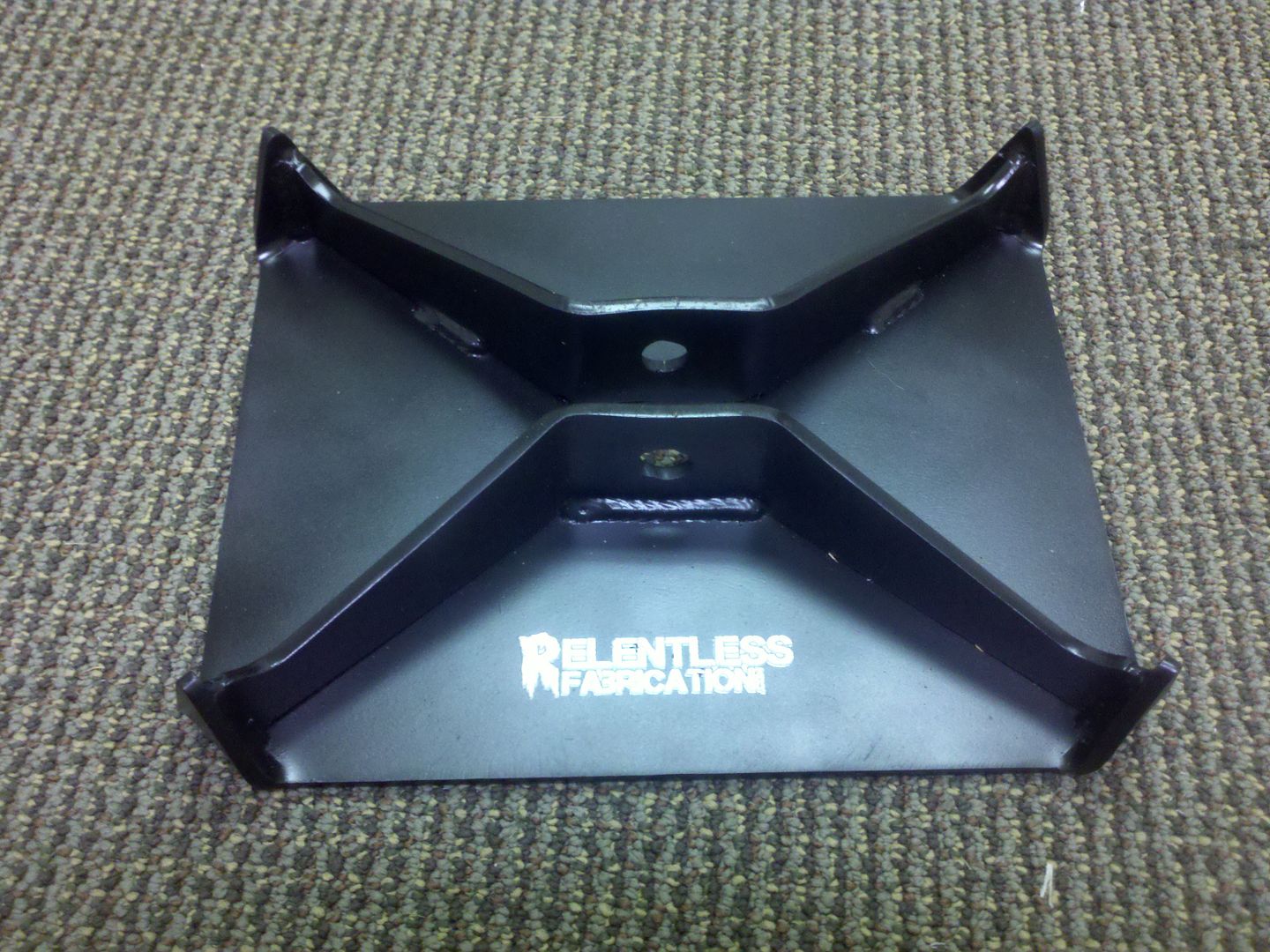 OE base vs Relentless base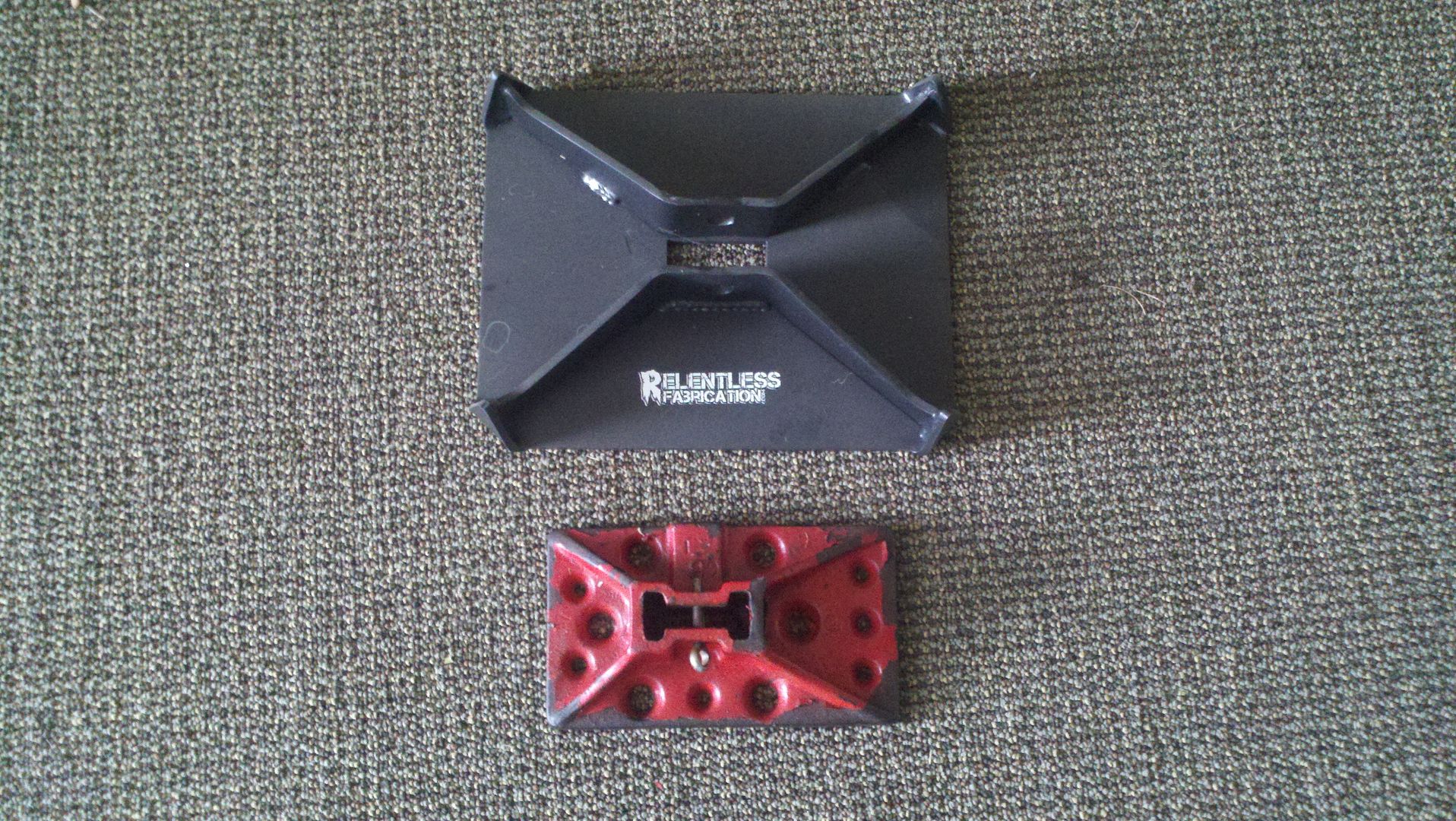 This is the stock image for the included pin that will come with each base: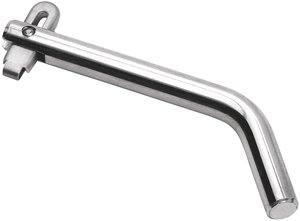 The clip in the video is for demonstration only, the one above will be shipped with each base from the GB.
http://youtu.be/xrhkkln3BtI
Key: black= signed up for GB, green= paid full, red=paid and shipped
Order list:
1. Tbturner47
2. stockplus
3. SooeyDawg
4. Sojersey05v
5. white2010taco
6. hookedontronics
7. Ridingontrd
8. the1ulove2hate
9. GrayTacoma
10. BEEFY_CHEESY_TACO
11. TechnicsTaco
12. Bones2blood002
13. koch1024
14. Rakso
15. Bobbb
16. sntckr
17. kuyatribes
18. penguins_cc
19. fatty ac1d
20. steve103
21. SupraTT
22. HomerTaco
...
Add your name to the running list if you want in.
**Make sure you intend to buy if you put your name on the list, as others depend on it for the maximum discount!**
.
.
.