Price is $35 shipped for the interior kit stage II kit! That is the brightest kit and it will include free license plate lights! Basically amounting to $5 off!
I am returning to TW after injuring my leg and I apologize for all the delays for me coming back, it was tough to do therapy and all that other strengthening and having to work as well but its all worth it!
Once the group buy list is completed and closes, the payment requests will be sent out. Paypal is preferred but money order is also acceptable
Tacoma kit in silverbullet07's tacoma!
Quote:
Originally Posted by
SilverBullet07
Hello again, the following picture are using the interior LED kit that LJ24 offers.
-In advance I do apologize if some picture aren't quite focused, I shut the flash off to take these pictures and my camera had a hard time.
Picture 1:
This picture is showing the brightness of just the 5SMD LED map light (which is in the basic kit) on the passenger side of the vehicle, No other lights where on in the car.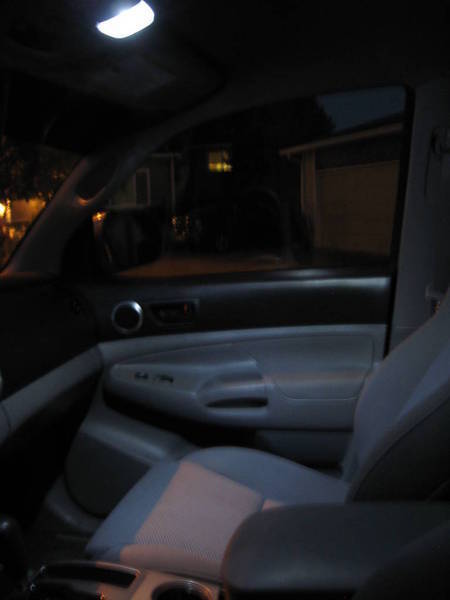 Two 65SMD LED map panel lights: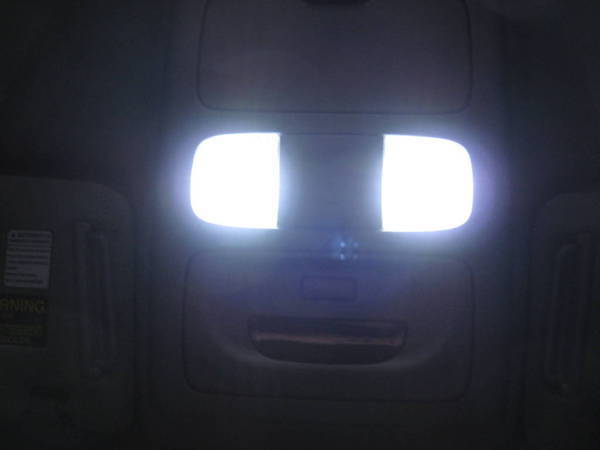 The following group of pictures is showing the brightness of the 24SMD 5050 LED dome light, and two 65SMD LED map panel lights (both passenger and drivers side now).
Front: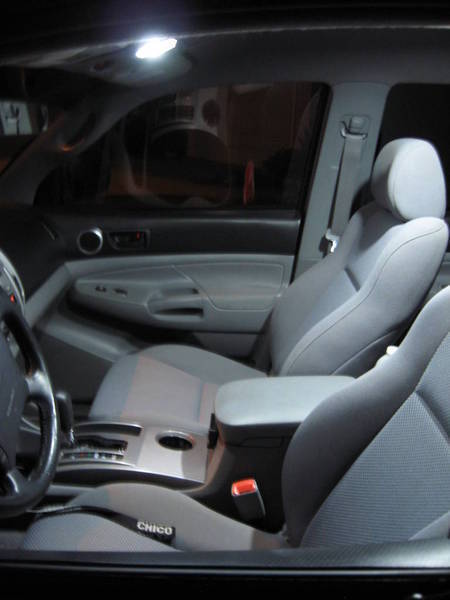 Back: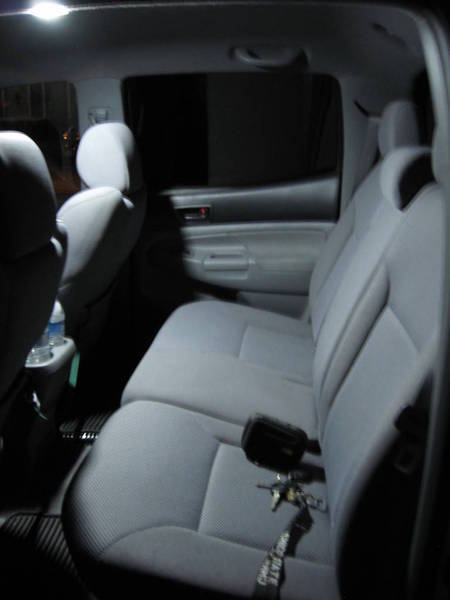 From Outside with Windows Down: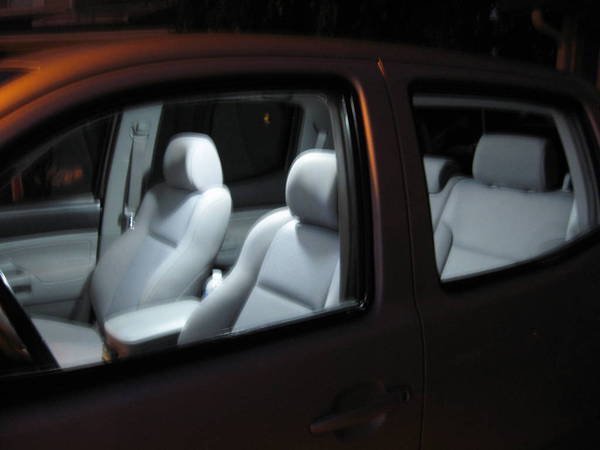 From Outside with Doors Open:
Front View Through Windshield:
Last but not least is the License plate lights: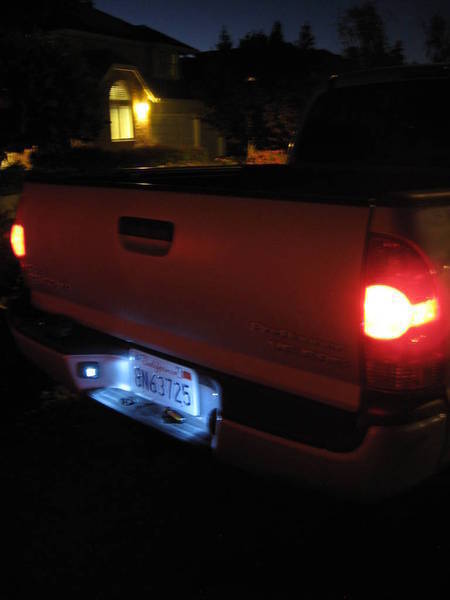 -Hope this helps anyone who wanted to know the brightness of LEDsolutions's LED interior kit. If anyone has any questions for me just shoot me a PM, pictures really don't do these LED's justice they shit on the OEM lights.
BLINDED BY THE LIGHT....
Pls add your name to the list:
1.
2.
3.
4.
5.
6.
7.
8.
9.
10.
11.
12.
13.
14.
15.
16.
17.
18.
19.
20.