Quote:
Originally Posted by
sirsaechao
People who got the 5 pack...how many of you recommended and did get longer brake lines, BPV and exhaust hanger? I am debating on the 5 pack and would like to know if those three items are required and if so why?
The BPV relocate is necessary for any amount of lift because the valve senses the amount of load in the rear of the truck. Heavier load, it proportions more brake power to the rear wheels (because you would have more traction back there). If it is lifted, the valve thinks there is less than no load in the bed, and proportions more power to the front brakes. So your braking will not be as effective, and you will wear out your front brakes faster than normal. So if you lift it 1.5 inches, you need to relocate 1.5 inches.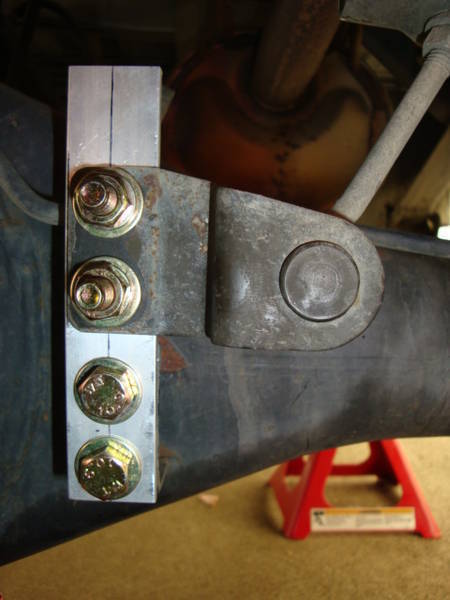 Brake line seems less predictable. I didn't think I would need one, but at max droop on the drivers side, the line was straight with no relief. This means the line could be strained and possibly break, or at least be weakened and leak, most likely at the fittings. Others have said no problem wtih the same setup. So I think you should install the springs, then check droop. If you need it then, order it.
Exhaust hanger should clear (not needed). Again, depends where your leafs are at max droop, this time on the passenger side. I would again say see if you need it afterward.
This was mine at virtually full droop on a trail. It was not touching.