After many pm's asking about a group buy for my front bumpers...here it is. This GB is for my plate front bumpers and the hybrid bumpers. This GB will end on August 31 2012
A deposit of 350.00 via paypal will be required to get started and the balance plus shipping at the time of completion. A lead time of 5-6 weeks after your deposit has been received. My paypal is
bdsmachining@gmail.com
Some pictures will show the TRD cutout. This cutout is no longer available so
please do not ask
. The center sections on both bumpers will look like the red hybrid pic.
Feel free to ask any questions here or by PM and I will answer them as quick as possible.
Thanks again
Billy
BruteForceFab
Standard Features
Main structure CNC laser cut and formed from 3/16" HR/PO steel plate then fully mig welded
5/8" HR plate recovery points
Comes with a built in winch mounting plate for 8000-9500lb non-integrated solenoid winches with the standard 4.5" x 10" mounting bolt pattern
Notches for the use of a hi-lift jack
Comes shipped primered
Pricing
Plate Base bumper with standard features $630.00
Hybrid Base bumper w/ standard features $590.00
Recessed fog light cutouts add $35.00 (not available for hybrid)
side fill plates for the hybrid $45.00
Top tube center light bar add $50.00
Top tube center light bar with or side supports add $85.00
Top tube with headlight protection $130.00
reinforcing plates for heavy winching and recovery $45.00[/URL]
Shipping Price by Location
Pacific Time Zone $85.00
Mountain Time Zone $105.00
Central Time Zone $135.00
Eastern Time Zone $155.00
Hawaii Email for Quote
Sorry, no shipping outside the US at this time. Ask about combinded shipping on multiple items
Here is the list. I will add you to it once the deposit has been received
1. Allmotorrex
Hybrid front w/ hoop and side supports, frame reinforcing brackets, leave out the cutout above the fairlead.
Shipped
2. Himmie
Plate front w/ hoop and headlight protection,recessed fog light for factory fogs, frame reinforcing brackets
Shipped
3.Jdhaas3
plate front, fogs, hoop w/ side supports
Shipped
4. Daweldon
plate front, fogs, hoop w/ side supports
Shipped
5. T4C0CH40S
Hybrid front w/ hoop and side supports, frame reinforcing brackets, leave out the cutout above the fairlead, pair of shackles
Shipped
6. arsolo
plate front,fogs, reinforcing plates
Shipped
7. penguins_cc Shipped
8. muddin
base plate, fogs, hoop w/ sides, reinforcing plates
Shipped
9. robertocrister
hybrid,hoop w/ sides, reinforcing plates
Shipped
10. JDK52
base plate w/fogs
11. Jib Bandits
hybrid front, hoop w/sides, reinforcing plates
Shipped
12. Salmon Taco
plate front,fogs, leave out the cutout above the fairlead, hoop w/ headlight protection
Shipped
13. undecided
plate front, fogs, reinforcing plates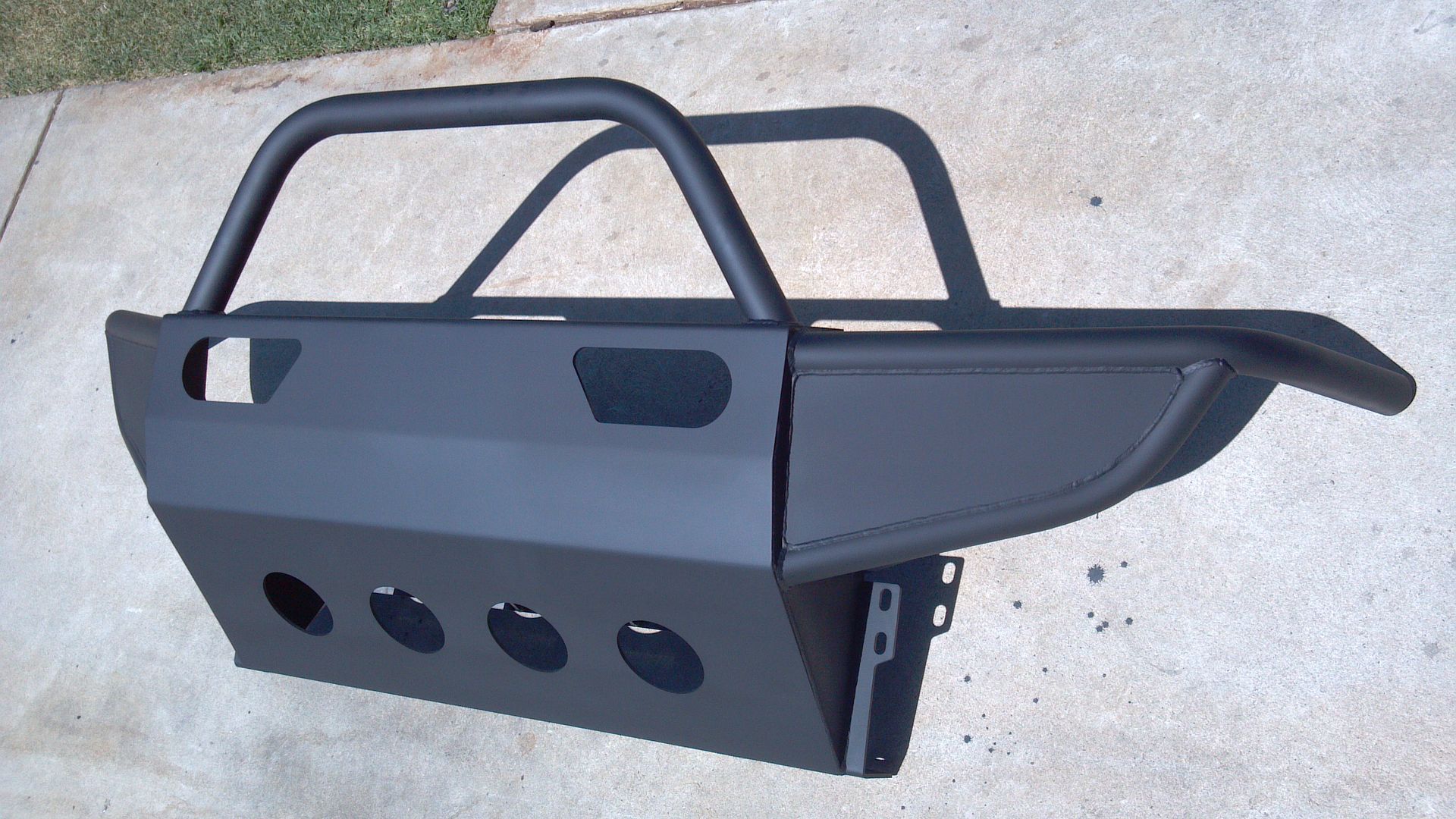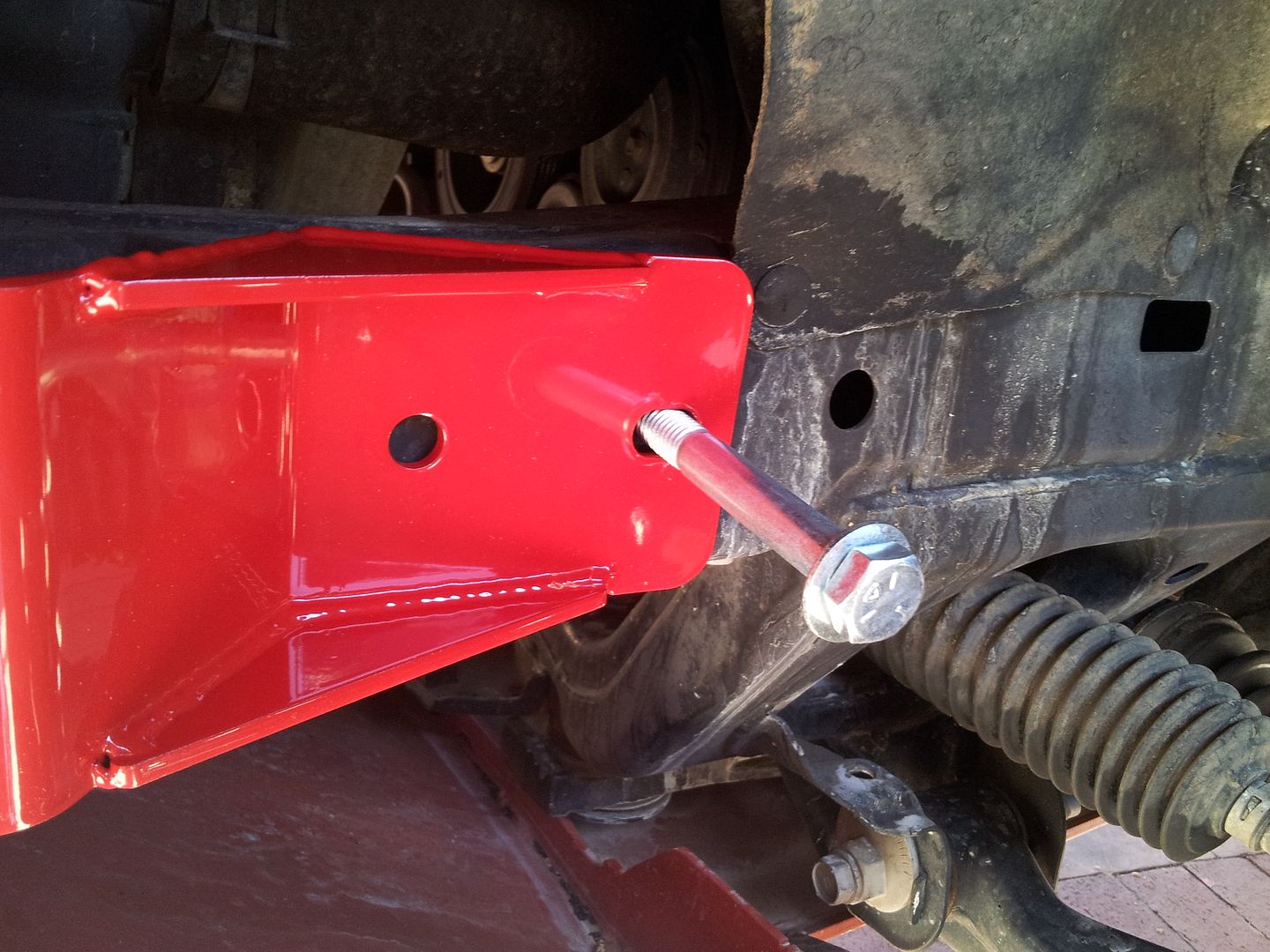 [URL="http://www.tacomaworld.com/gallery/showphoto.php/photo/247415/cat/500"]