UPDATE: PRICE REDUCED TO $999.99. 2 SETS LEFT. SALE ENDS MARCH 15
Hello All,
LSK Fabrications is proud to offer the new 2005+ 2nd Generation Tacoma stock length, fully fabricated, 1" uniball lower control arms:
Here are some specifications of the arms:
- 1" uniball adapter at the spindle
- Plated Bump Stop Strike Pad
- Option for secondary shock mounts
- 3/4" grade 8 bolt for the lower uniball
- Uniball cup installed as such so the c-clip is located away from the direction of pressure during suspension compression.
- Fully wrapped DOM pivots at the frame pivots
- Fully machined bung at the Uniball mount
- Internal gusseting to fully reinforce the whole arm, especially at the bump stop strike zone
- 1/4" lower plate to withstand rock strikes during crawling
Here are the details for the group buy:
Price:
$999.99
per set + tax and shipping ($600 cheaper than the alternative manufacturer)
Sets Left: 2
As always, be sure to consult your local motor vehicle laws to ensure these arms are legal in your local jurisdiction. We are not liable for any fines or penalties you receive for having these arms on your vehicle while on public roads.
Please use these arms responsibly and safely. These arms are designed to be one of the strongest stock replacement lower control arms in the market. However, these lower control arms do not change any other handling and performance aspect of your vehicle. You can't jump higher, drive faster, and turn harder than what your truck can safely handle with stock arms. If you roll or flip your truck, you can still seriously injure or hurt yourself. We always recommend you drive safely on and off road, and have a properly certified roll cage and safety equipment if you are to use your truck competitively. LSK and its affiliates are NOT liable for any bodily injury and/or property damage arising from the install and use of these lower control arms.
Here are some more videos and pictures:
http://vimeo.com/48485991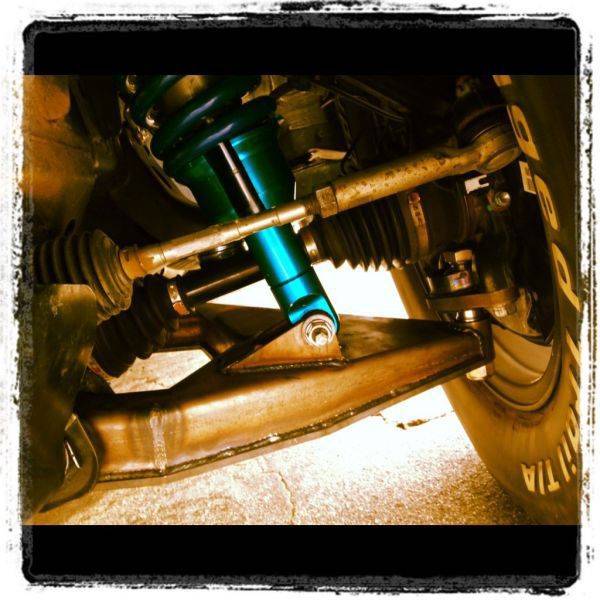 The List:
1.
2.
3.
4.
5.
6.
7.
8.
9.
10.
PS - I am not making a single cent off these arms, nor is LSK giving me any sort of monetary compensation.
For those of you who dont know why we made these arms, it is to prevent these things from happening to your stock arms: