What is a Power Monkey you ask???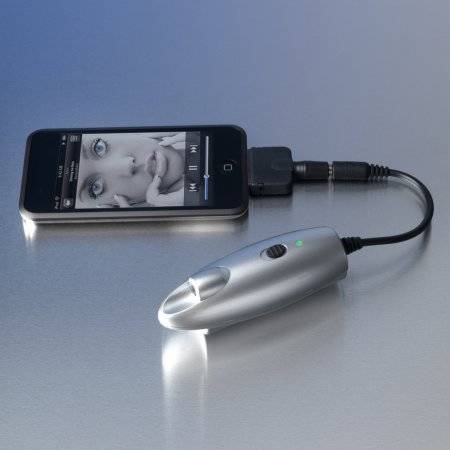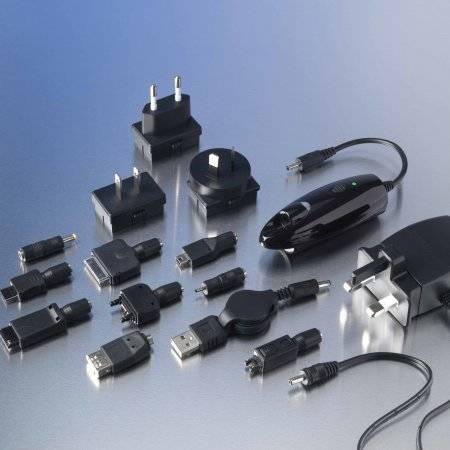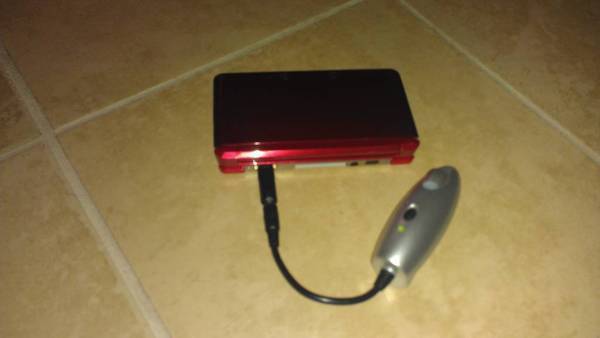 The iconic powermonkey: a charging device that's become one of the most widely recognized and versatile portable chargers available on the market today.
Charge your mobile (including BlackBerry and iPhone 3GS/4), iPod/MP3 player, PDA, Nintendo DS/DSI/3DS, handheld games console and more in style!!
The Powermonkey was the first charger manufactured by Powertraveller, bringing a whole new meaning to the term "portable power". Negating the need for an array of different chargers and cables, its compact, lightweight design and charging capabilities quickly made it one of the most popular power solutions available on the market and the name "powermonkey" has become well recognized throughout the UK and Europe as a Made for iPod™ accessory.
The powermonkey incorporates a lithium-Ion battery which can recharge your mobile phone fully up to three times (1.5 on a smartphone) before you'll need to recharge the powermonkey unit. It will also give you up to 40 hours of play time on your iPod, 48 hours on your PDA and up to 5 hours gaming on your handheld games console.
Weighing just 70 grams and measuring 88 x 39 x 37mm, powermonkey will work with any electronic device up to 5.5 volts and comes with a universal mains adapter that works in over 150 countries around the world. Included with the powermonkey is a pack of adapters (monkeynuts) for the leading mobile phone brands (including Sony-Ericsson, Samsung, Nokia and BlackBerry), as well as tips for other handheld gadgets such as iPod Sony PSP and Nintendo DSI/3DS. It is also compatible with the latest iPhones.
The powermonkey portable charger can be recharged either by the included universal mains charger or via the retractable USB cable in the kit.
The new powermonkey, has the same functionality as its predecessor, but aesthetic improvements include a sliding ON/OFF switch to prevent accidental activation and recessed LED lights, making the unit more streamlined. The new unit is also slightly slimmer and smaller in length.
Max. reserve power available:
All iPods - 40 hours
Mobile phones - 96 hours
Digital Cameras - 1600 pictures
Two-way radios - 24 hours
Sony PSPs - 5 hours
Nintendo DSI/3DS - 6 hours
MP3 / MP4s - 6 hours
PDAs - 48 hours
Specifications:
Capacity: 2200mAh
Input Interface: DC3.5 x 1.1
Input Voltage: 5v 500mAh
Output Interface: DC3.5 x 1.1
Output Voltage: 4.5~5.5v
Output Max Current: 1.2A
Weight 70g
Dimensions: 88 x 39 x 37 mm
Kit Includes:
1 x powermonkey classic unit
1 x universal mains charger inc. interchangeable heads for UK, Europe, Australia and USA
1 x travel pouch
Tips included: Nokia & Mini Nokia, Micro USB, Samsung G600, LG Chocolate, Sony-Ericsson wide connector, Mini USB, Female USB charging tip, iPod/iPhone tip, DSI/3DS tip, DC 4.0 for Sony PSP, USB retractable cable.
I still have about 50 of these so message on the thread and let me know how many you would like , i will then pm you back with the payment information, or just send me a pm with your shipping information. PayPal is preferred, Make payments on paypal to Scott.Lasco@gmail.com
Here are the new lower prices...
$5.00 less per unit, want to get rid of them
!
-On there websight they list it at £34.95 and that equals $55.61 -Amazon has it listed at $49.95
1- $25.00 +shipping
2- $48.00 +shipping
3- $72.00 +shipping
4- $96.00 +shipping
I am going to do a flat $5.15 shipping on these with the flat rate priority boxes through the USPS
If you have any questions you cant call or text me at 602-412-7300.