GROUP BUY IS UP!
CHECK IT OUT!
I know a guy that can custom build Grill Emblems to read something other than the Toyota "T". I'm getting one made that will be my initials but still somewhat resemble the "T". I just want to get an idea as to how many other people would like something like this done if he can give a group discount. I am pretty good at coming up with these designs so just post your initials or other 2-3 letter combination and I'll make them into an emblem like mine.
Here is how mine came out.
This is the drawing used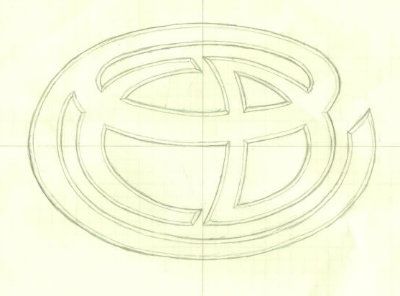 My initials are CDE. The E is on the outside.