Group buy is over, thanks to all who ordered. You may still order one, just no discount.
SHIPPED!
The list
1.Deathproofduck (DCSB w/crossbars front and rear zip)
2.Jtav2002 (access cab LB w/crossbars)
3.Zgarret (rack only DCLB)
4.bmpskir (DCLB w/crossbars, one piece, will pick up)
5.deuxdiesel (custom bed rack)
6.w00dy (1st gen DCSB w/crossbars)
8.ShouldBEasy (Tundra SB w/crossbars, led overhead, rear window set)
9.kbraunphoto (DCSB w/crossbars, front and rear zip 17.5")
Alright guys time for round 2, we are a little over have way done with group buy #1 and I am running out of tubing to finish. So I'd rather order all the tubing needed in bulk which is why I'm starting this one a little early.
http://www.tacomaworld.com/forum/gro...ll-trucks.html
to the first one so you guys can read reviews and such
First one was a little dis-organized as far as options and shipping goes so hopefully this will go more smoothly.
Specs-
-3/16" steel flat bar
-1.5" .095 tubing
-Waterproof black canvas
-Heavy duty nylon thread (all double and triple stitched)
-Can be dissembled for shipping and storage (fits in a 60"x12"x24" box)
-mounts to bed with 4 Included bedrail clamps
- frame would be unpainted
-Optional LED overhead lighting
-Optional LED third brake light
-front and back windows
-All hardware included
-back fully opens with zipper
-frame weights 70-80 lbs
The frame is made specifically for your 1st or 2nd gen tacoma, all made to order so if you want yours higher/lower or whatever you just say the word. Shown below is a 2nd gen DCSB frame with the optional cross bars. The crossbars add rigidity and allow you to mount stuff to the top such as RTTs, baskets, ski/bike racks etc....
The frame hoops and crossbars slide into machined sleeves machined within .001" so when its all put together it is totally solid.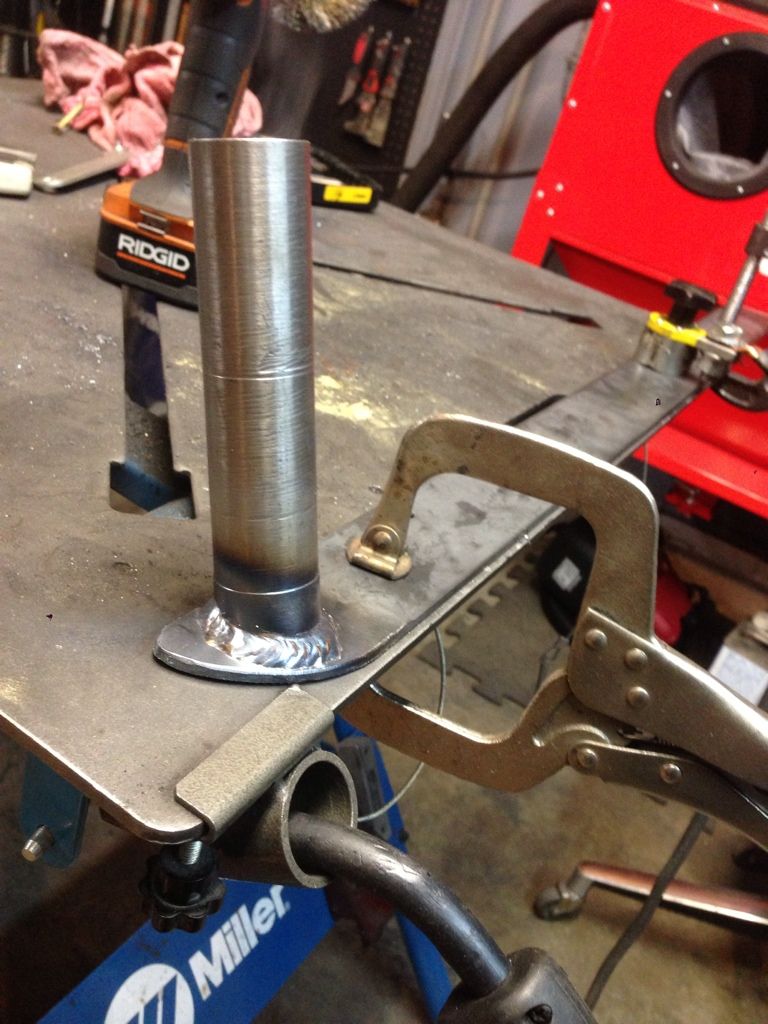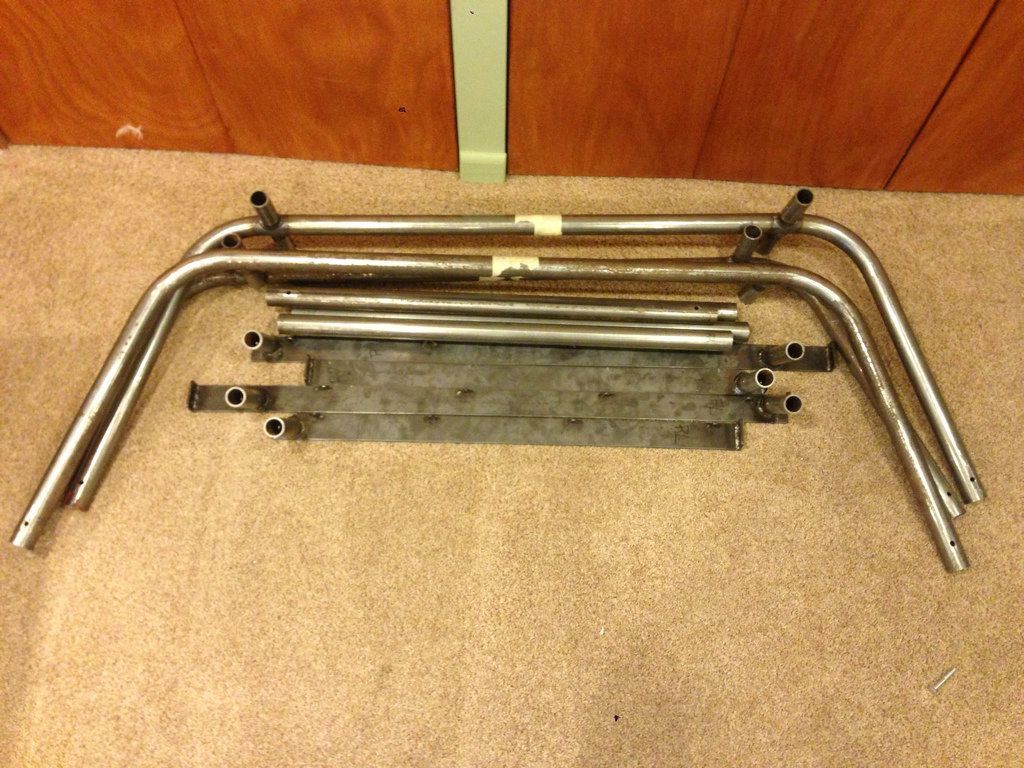 Canvas is attached using 4 stainless steel bolts and 550 paracord running down the side. Can me removed in minutes.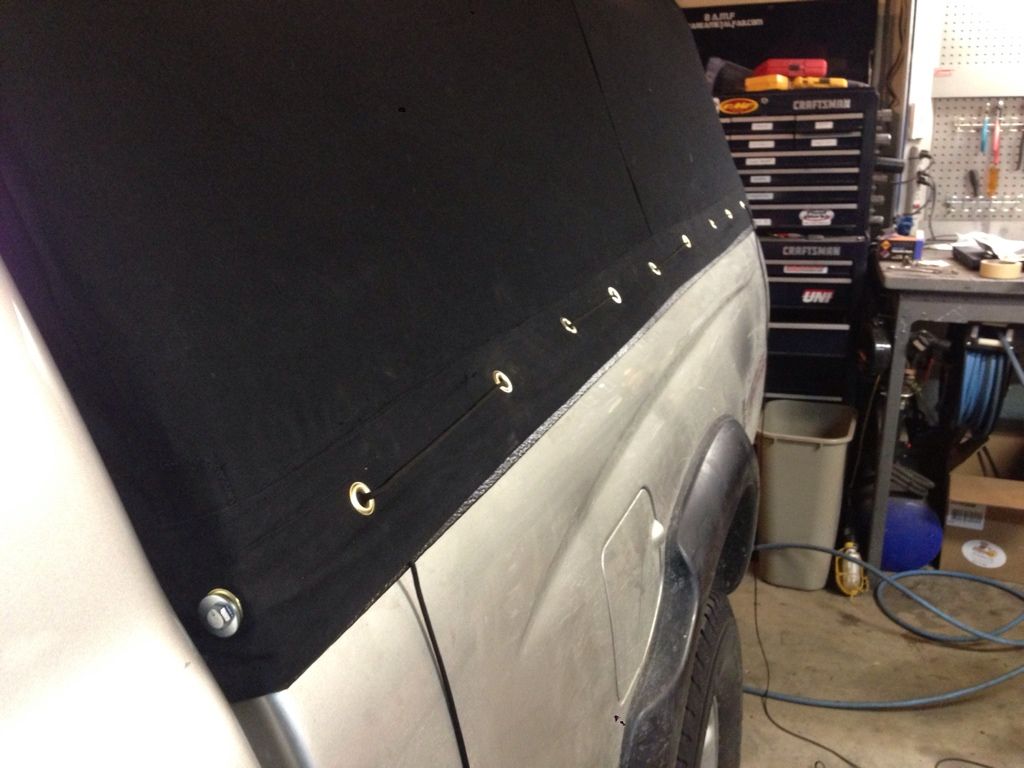 http://www.youtube.com/watch?v=zZ4qL...layer_embedded
Frame attaches to truck using camper shell clamps, second gens get these fancy ones that attach to your bedrails. First gens get the normal ones.
Pricing
- Now for those of you who saw the first thread you may be a little mad at the price increase. The first guys got such a good price because a 2nd gen one had never been made at the time. You have to understand that you are basically buying a soft top and bed rack all in one. Compared to the other options out on the market this is a steal. After this group buy there will be a significant price increase.
Short bed- $575
Long bed- $600
Crossbars- + $75
LED Overhead- + $40
LED Third brake light- +$20
Bedrack only (WITHOUT canvas. WITH crossbars)- SB $400
LB $425
Group Buy ending FEB 18th. 5 orders = 5% off 10 orders =10% off At the time of ordering you put down half to get on the list. The percentage will be discounted from your final payment which is made when its ready to ship.
. The first couple will ship by the end of February.
*if you don't order crossbars it will have a single pair of crossbars going down the middle
**LEDs include waterproof led strip, wire, connector, grommets, pre-drilled holes in hoops.
Shipping
PM me for a qoute, to give you an idea shipping to the west coast has been ~$60-$90
Shipping to Canada is up to you to find the best way. I will provide you with the dimensions.
On to the pictures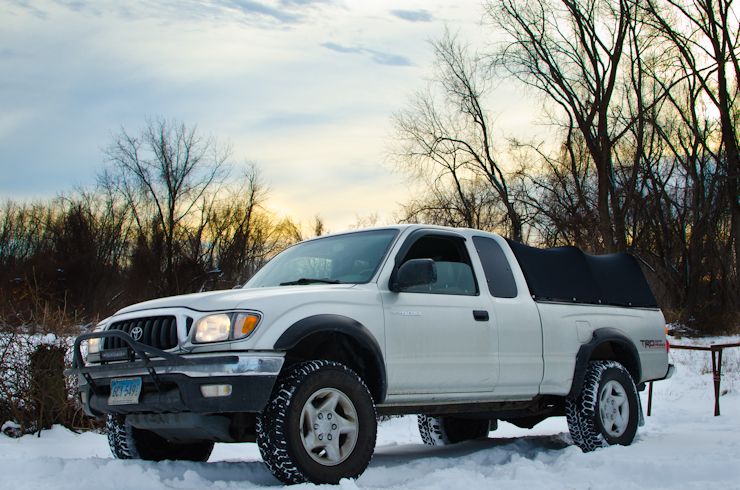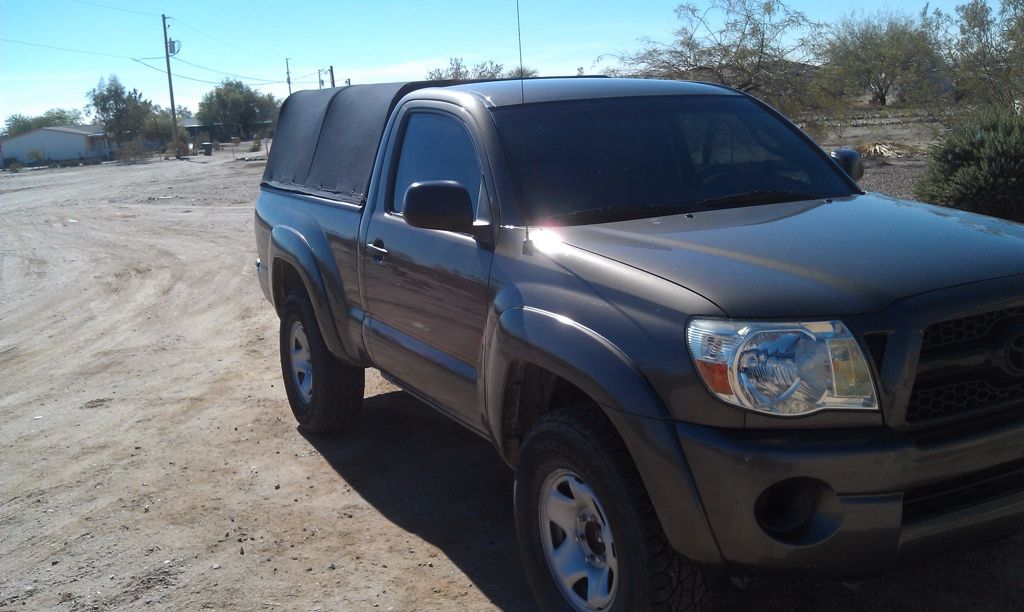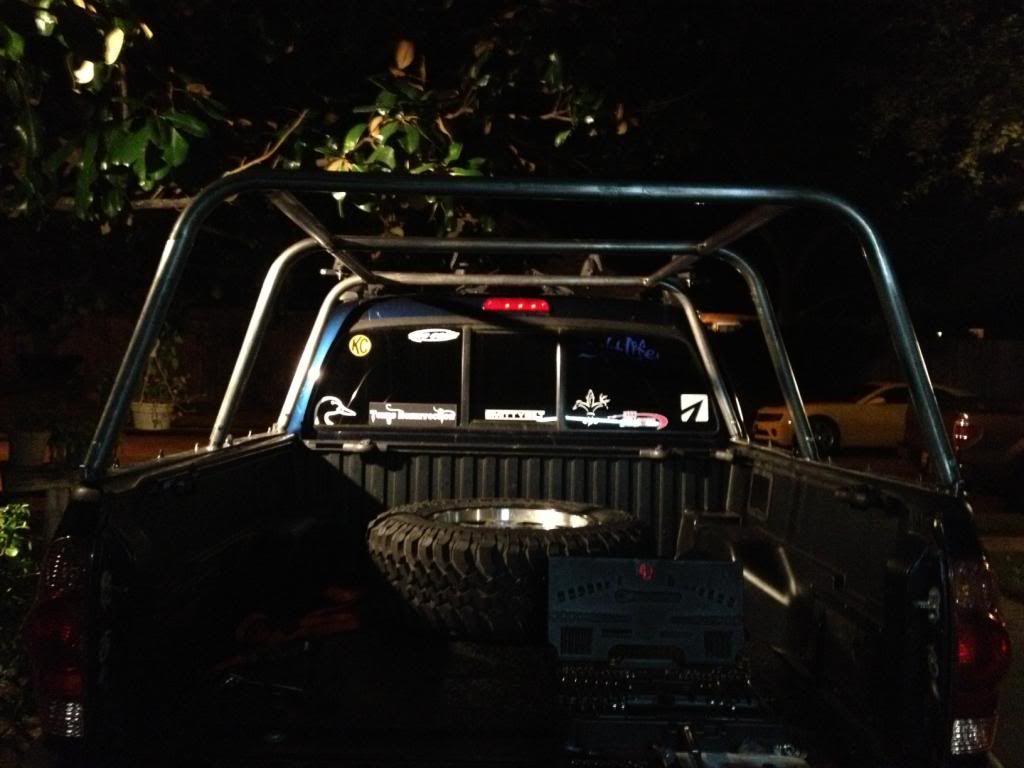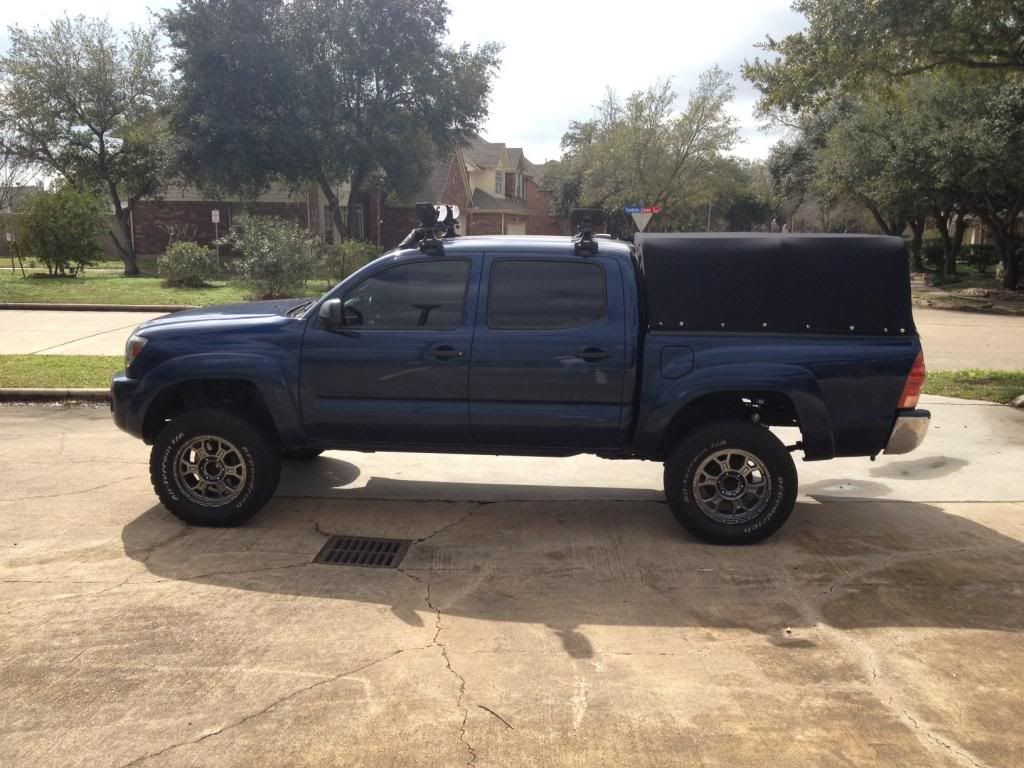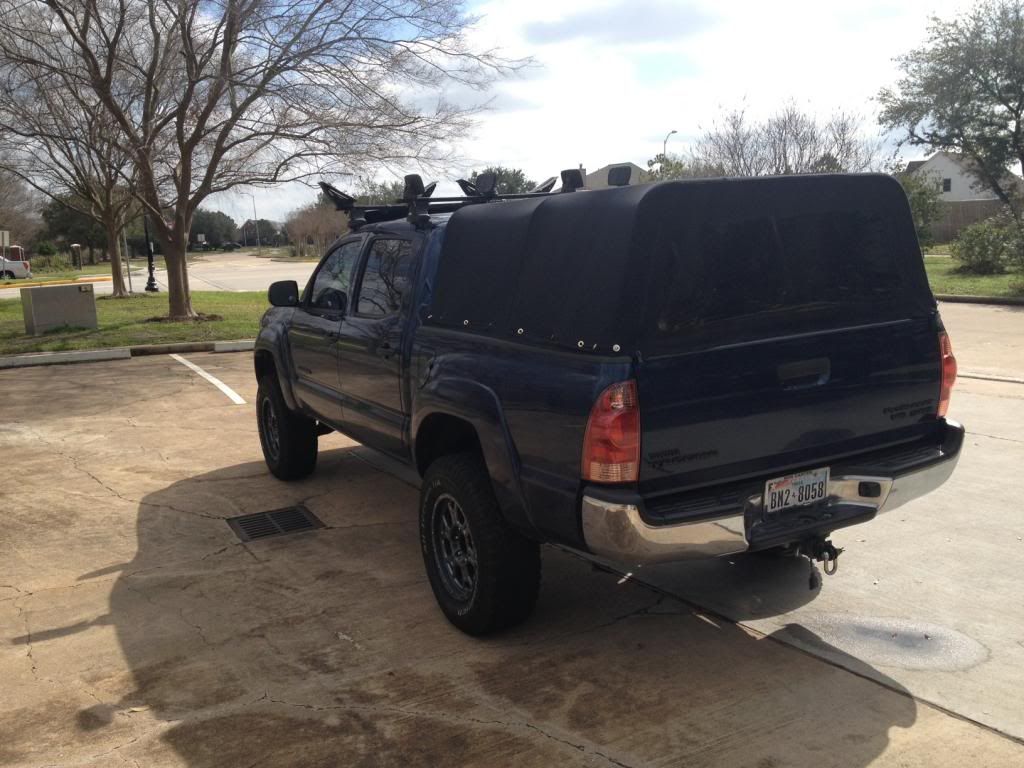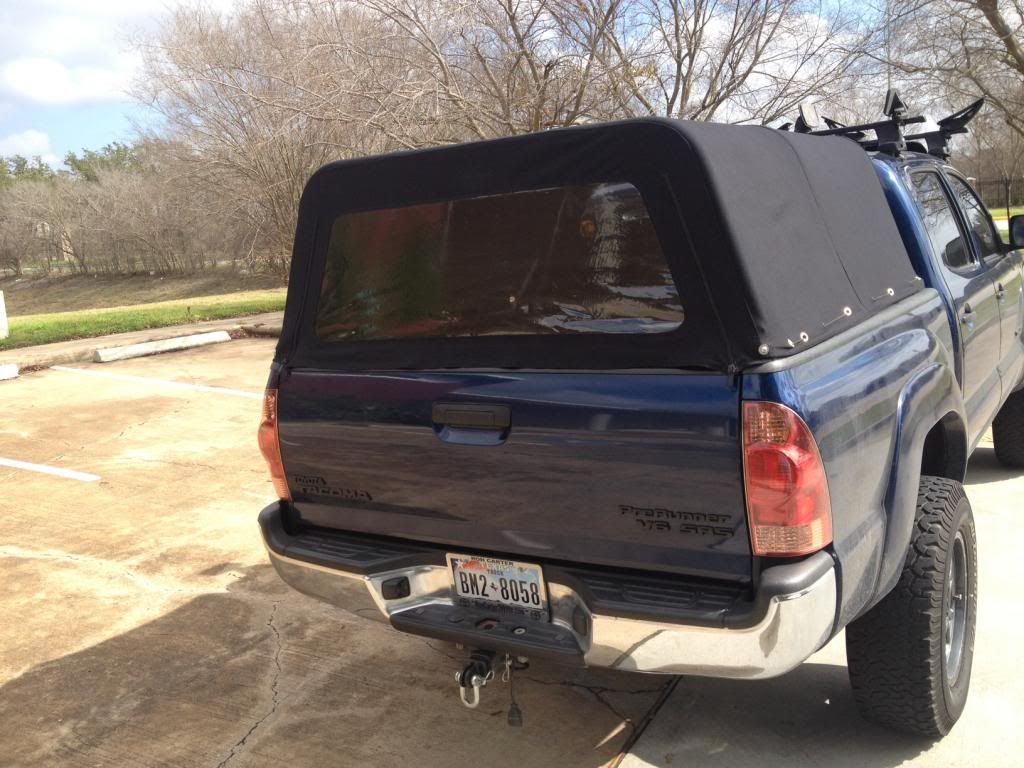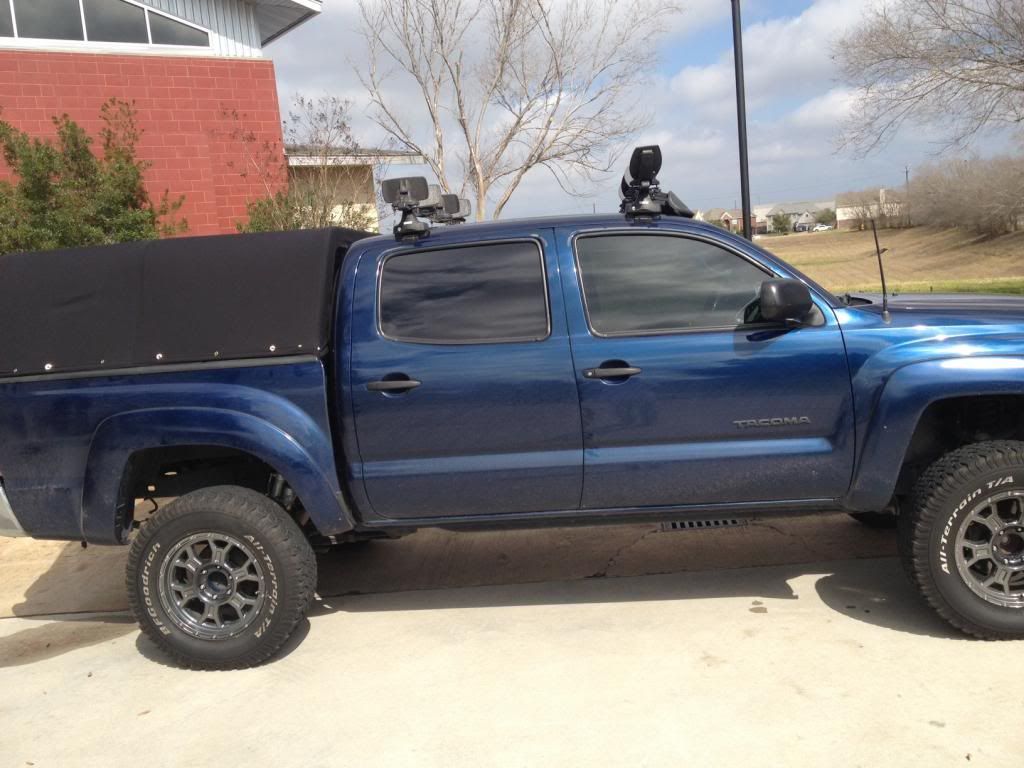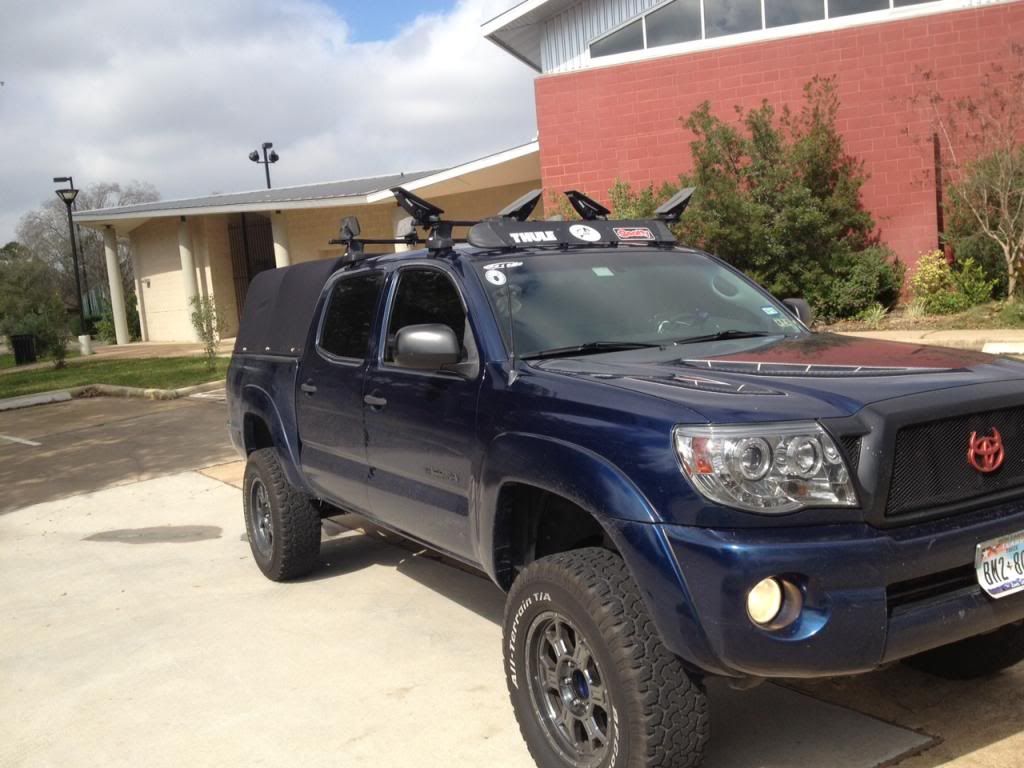 ALL MATERIALS USED ARE MADE IN THE USA