BruteForceFab 1st gen Tacoma Hybrid Front Bumper
After many pm's asking about a group buy for my front hybrid 1st gen bumpers...here it is. This GB will end on March 18, 2013
A deposit of 350.00 via paypal or a CC/ATM card over the phone will be required to get started and the balance plus shipping at the time of completion. A lead time of 6-7 weeks after your deposit has been received. My paypal is
bdsmachining@gmail.com
Please include your TW user name and your exact order in the paypal message box.
The pictures don't show the cutout for the fairlead because this customer was not wanting to run a winch. If you want to leave the fairlead holes out just make a note of that with your order. Other than that the bumpers are Identical.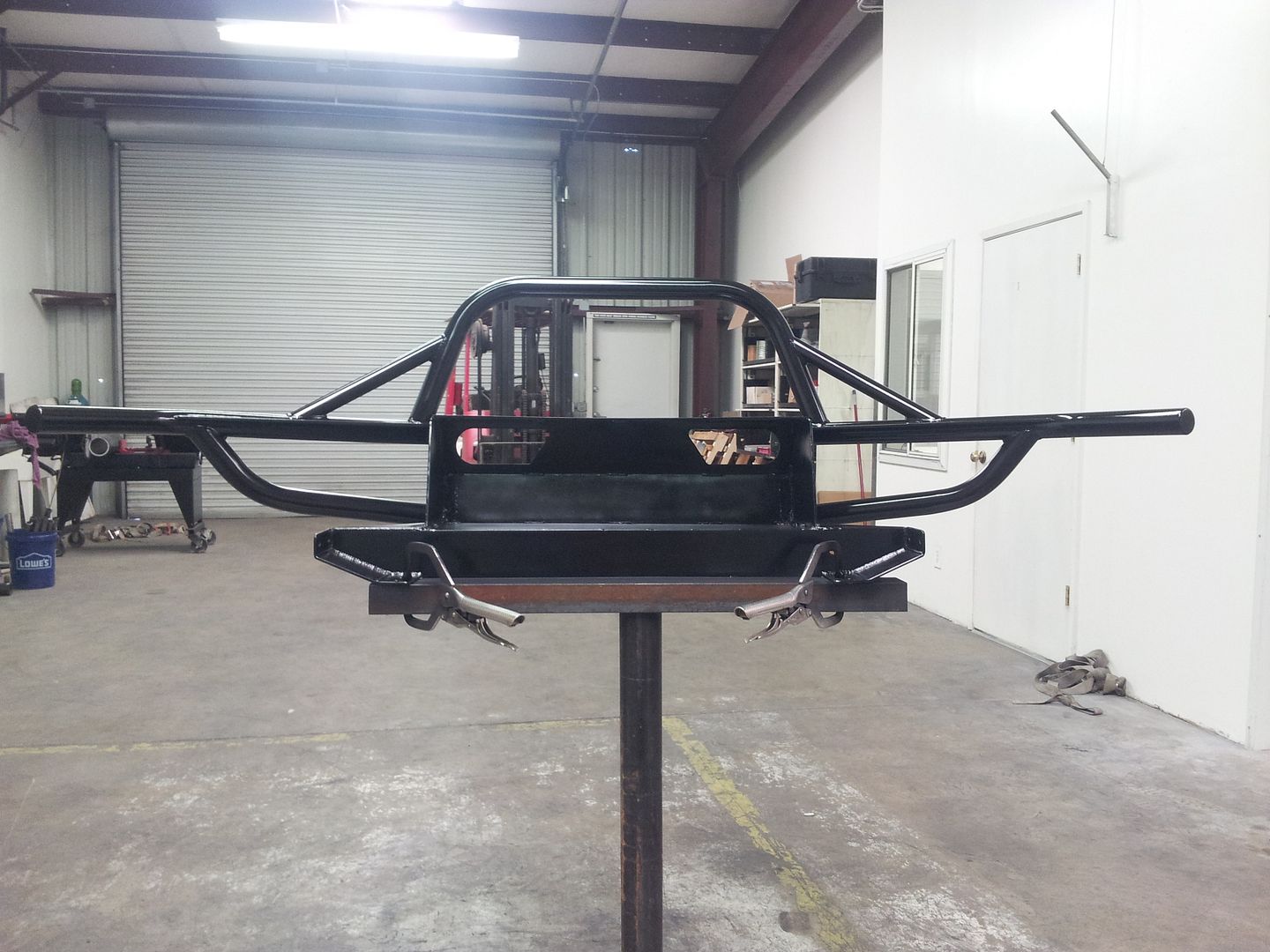 Lights not included..lol
Feel free to ask any questions here or by PM and I will answer them as quick as possible.
Thanks again
Billy
BruteForceFab
Standard Features
Main structure CNC laser cut and formed from 3/16" HR/PO steel plate then fully mig welded
5/8" HR plate recovery points
Comes with a built in winch mounting plate for 8000-9500lb non-integrated solenoid winches with the standard 4.5" x 10" mounting bolt pattern
Notches for the use of a hi-lift jack
Comes shipped primered
Pricing
1st gen Hybrid Base bumper w/ standard features $590.00
(NON GB Price 645.00)
side fill plates for the hybrid $55.00
(NON GB Price 65.00)
Top tube center light bar add $65.00
(NON GB Price 85.00)
Top tube center light bar with or side supports add $85.00
(NON GB Price 105.00)
Add a pair of 3/4 shackles w/ a 7/8 pin for 25.00
(NON GB Price 35.00)
Shipping Through Fastenal Price by Location
Pacific Time Zone $75.00
Mountain Time Zone $100.00
Central Time Zone $125.00
Eastern Time Zone $150.00
Sorry, no shipping outside the US at this time. Ask about combinded shipping on multiple items
Here is the list. I will add you to it once the deposit has been received
1. stumpjumper509