Alright guys Tyler gave me the go ahead to post this.
Pelfreybilt
will be doing a group buy for their 2012+ Front Plate Bumpers. Remember this will only fit 12+ for right now, However! He may add in the 05+ once he finishes perfecting it. At this time we are just gauging interest to see if there will be enough interest to make this possible. We are looking for at least 10 people to get this going. If we can get 10 people signed up the bumper will be $100 off
2012 Front Plate Bumpers

These bumpers are made from 1/4" Steel plate in the critical mounting areas, winch, fairlead, D-Ring mounts and frame mounts. The front cover and side wings are 10 ga (.135) total weight with headlight/grill tubes is appx 110lbs. D-ring mount and Hi-lift jacking points are standard on all bumpers. Winches must have a divorced solenoid box to fit. (reccomend Warn 9.5XP, M8000, VR8000 or VR1000 with Synthetic lines and Hawse fairleads)
Options include fog light cutouts (Rigid Duallies recommended or a smaller 3" fog)
LED Bar cutout for Rigid 20" SR series bar
Upper tubes for headlight and grille protection
Base Bumper
$700.00
(Includes all access cutouts, D-Ring Mounts and Winch Provisions)
Add Fog Cutouts $75.00
Add LED bar Cutout $75.00
Add full upper tubes, 3 piece center and headlight $150.00
Add Center tube only, includes lateral supports $110.00
Powdercoat $150.00
Includes back brace supports that tie into frame where the sway bar connects
Shipping thru Fastenal is as follows:
Pacific time zone: $75
Mtn time zone: $100
Central time zone: $125
Eastern time zone: $150
Estimated lead time for all 10 bumpers is only 4-6 weeks!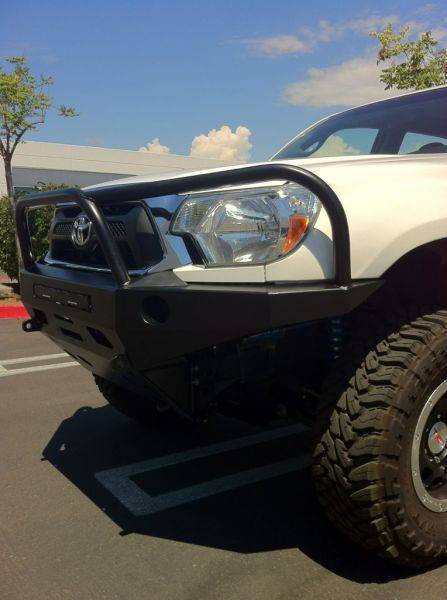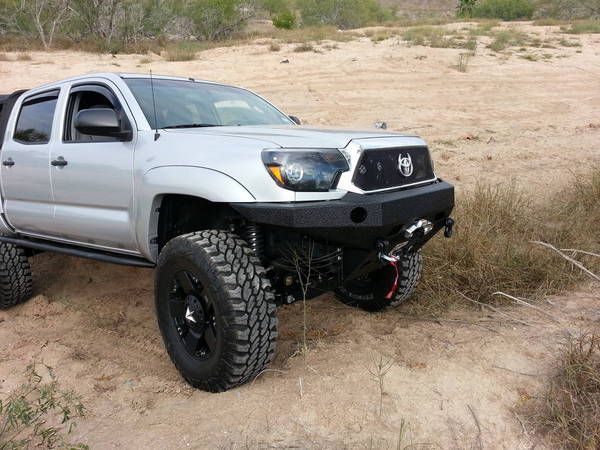 Remember at this time this is just a feeler but please feel free to leave your name saying if you are in or not!
1. Mike Pinsker
2. xct2000
3. chris5255
4. max2
5. KegBuster
6. BigSkyCountry
7. RDtres
8. laltaffer
9.
10.
Thanks for looking guys!