Greetings Toyota lovers,
Ryno All Terrain Products is now prepared to sell a mass amount of skid plates for 1st gen Tacomas and 3rd gen 4Runners. This group buy will be open for 2 weeks. At the end of 2 weeks, I take a $100 deposit and the orders will get produced. When they are produced (a week or 2), I will contact you for shipping info and full payment. Will ship when I receive payment.
Details:
3/16" high yield strength A36 steel plate
50 pounds a piece
Factory mounting holes
Cutout for engine oil drain plug
Replaces factory skid plates
Not painted - maybe upon request (don't know pricing)
I have no claim to durability but it's the same thickness as other vendors
Stainless hardware is included
*Will need spacers or a stack of washers and longer bolts for a diff drop like all other vendors. Not provided*
The price is $225 plus shipping for each piece. If you want just an IFS skid with extra steel to cover the steering rack, $25 extra. $425 for a set.
I will take a $100 deposit before manufacturing and ship the skid when I receive full payment.
Shipping will be fedex ground. I get a 15% discount so I pass that savings onto you. PM me if you want shipping estimates. Pay by paypal, cash, check.
For rough shipping cost estimates on a set:
Colorado: $55
California: $70
Massachusetts: $65
Florida: $65
Texas: $55
Kentucky: $55
I have 100% positive selling feedback on
ebay
so rest assured you will get your skid. Dirtcheapsales
I will offer 2 main designs on the IFS skid plate. No cutout and TRD cut out. If you want your own logo, I can make it for extra. You also have 2 options for transmission skid plates. See the pictures below.
You know you want one!
Email me at
fasttacoma@gmail.com
if you don't have an acct here but want skids.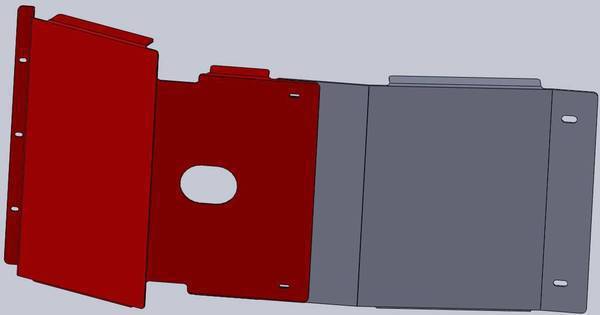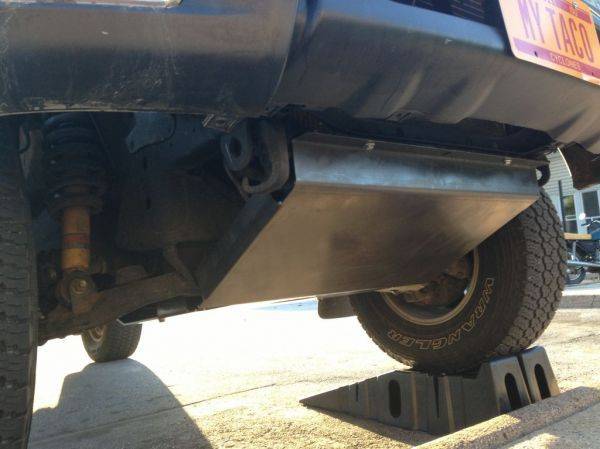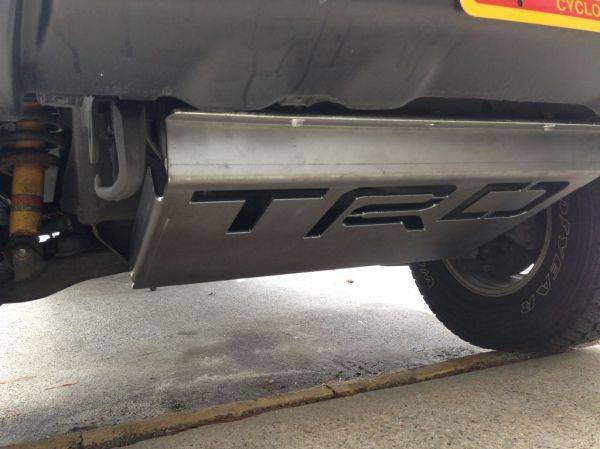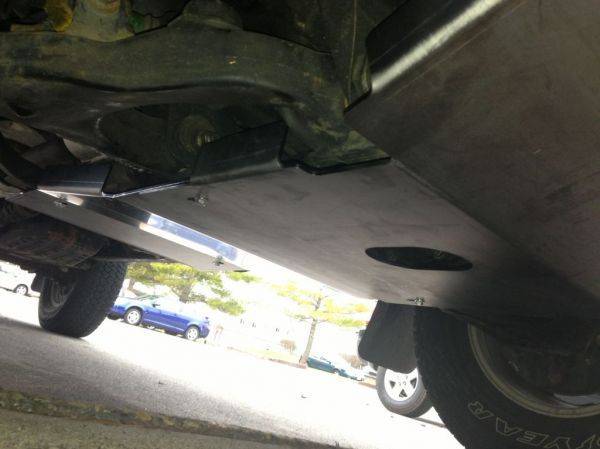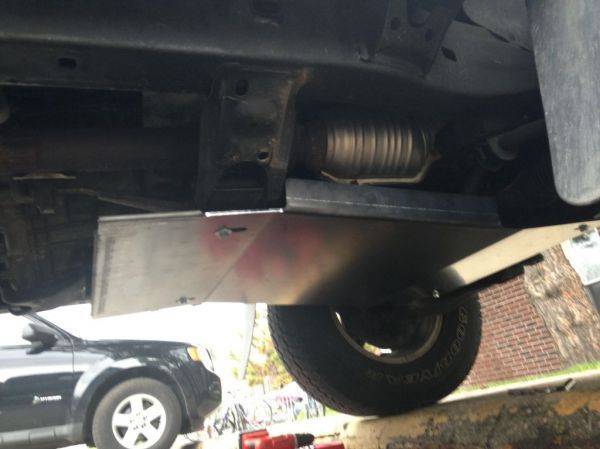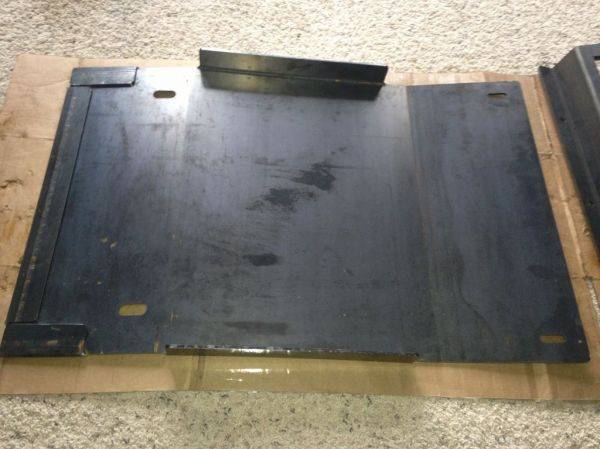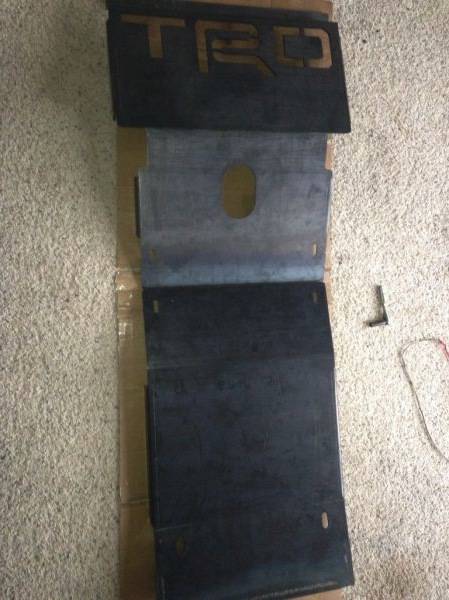 Rack coverage.