After a successful 2012+ Group buy we will be doing a group buy for the 2005-2011 bumpers starting in just a few days. Please get on the list if interested and we will get this thing started.
Official Group Buy:
4/20/2013 thru 5/20/2013
Estimated lead time for first 10 bumpers is only 4-6 weeks!


Pelfreybilt
is doing a group buy for the 2005-2011 Front Plate Bumpers.
$100 off when we reach 10 bumpers. This will not be limited to 10 bumpers, anyone who wants in on it just sign up before the deal closes
2005-2011 Front Plate Winch Bumpers

These bumpers are made from 1/4" Steel plate in the critical mounting areas, winch, fairlead, D-Ring mounts and frame mounts. The front cover and side wings are 10 ga (.135) total weight with headlight/grill tubes is appx 110lbs. D-ring mount and Hi-lift jacking points are standard on all bumpers. Winches must have a divorced solenoid box to fit. (recommend Warn 9.5XP, M8000, VR8000 or VR1000, divorced solenoid or
Smittybilt
XRC will fit with solenoid attached. Synthetic lines and Hawse fairleads required)
Options include fog light cutouts (Rigid Duallies recommended or a smaller 3" fog)
LED Bar cutout for Rigid 20" SR series bar
Upper tubes for headlight and grille protection
Base Bumper $800 regularly
NOW $700.00
Group Buy Pricing
(Includes all access cutouts, D-Ring Mounts and Winch Provisions)
Add Fog Cutouts $75.00
Add LED bar Cutout $75.00
Add full upper tubes, 3 piece center and headlight $150.00
Add Center tube only, includes lateral supports $110.00
Powdercoat $150.00
Includes back brace supports that tie into frame where the sway bar connects
Shipping thru Fastenal is as follows:
Pacific time zone: $75
Mtn time zone: $100
Central time zone: $125
Eastern time zone: $150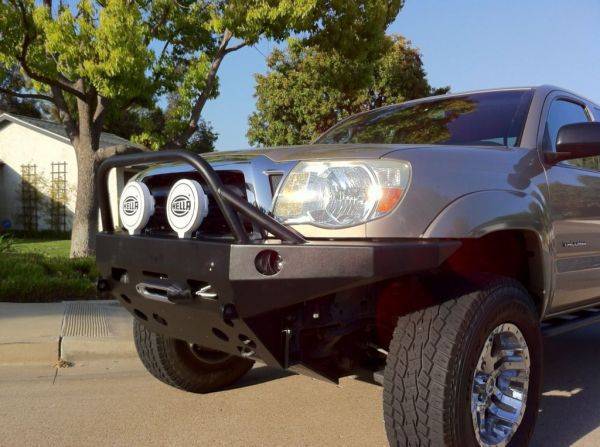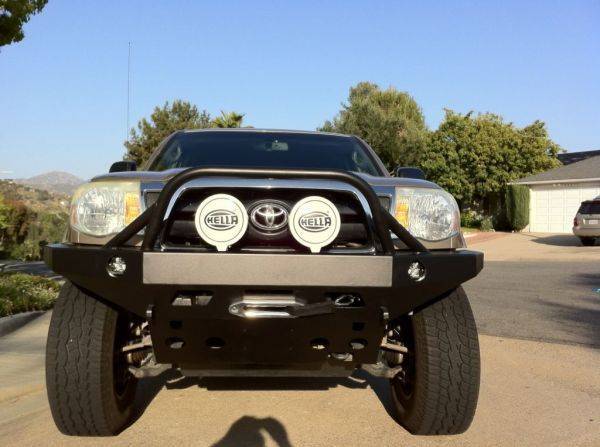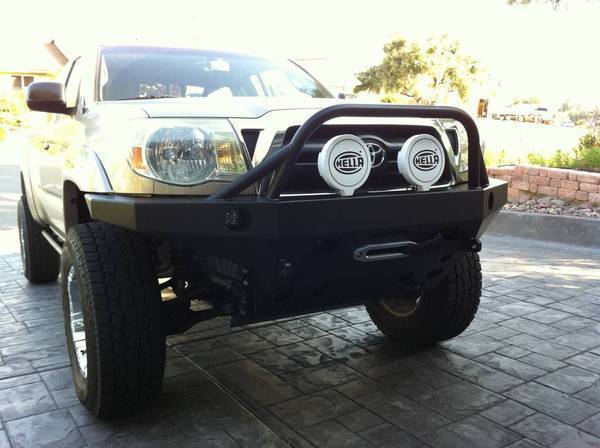 2012+ Bumper shown below for LED Bar reference and Full upper hoops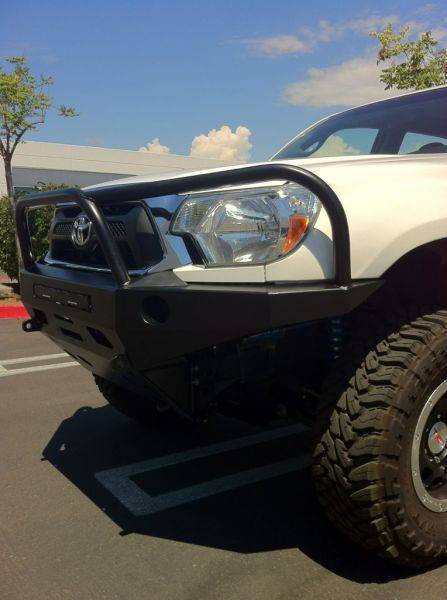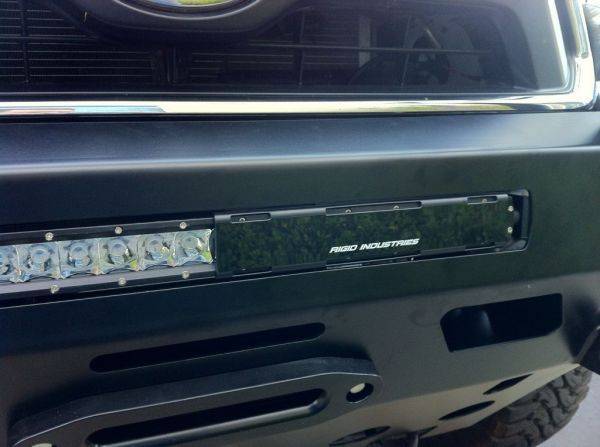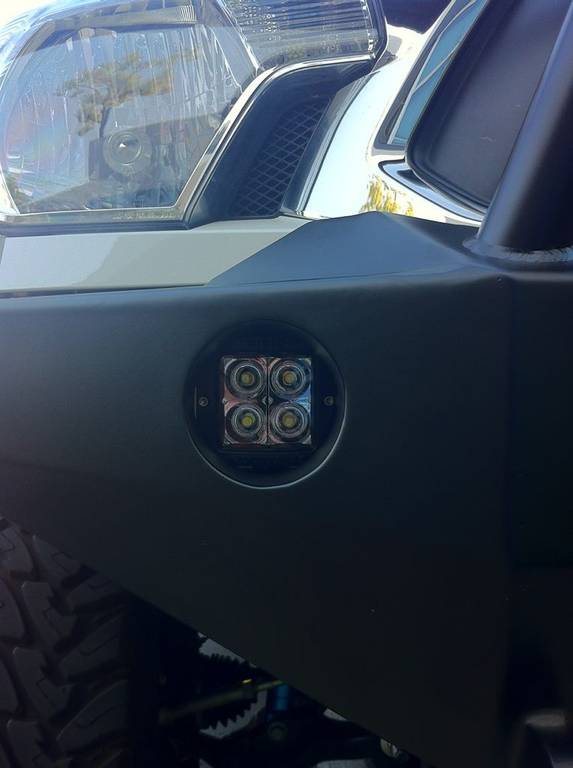 A small section of the sheet metal bracket behind the bumper must be nipped and bent to clear fog lights. Can be done with hack saw, cutoff wheel or snips, very simple.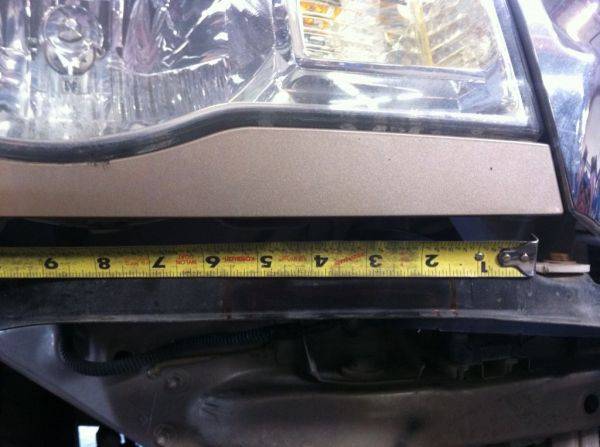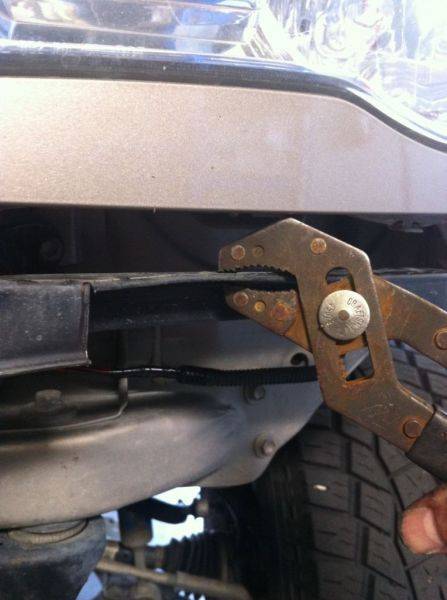 Please reply to thread or PM me to be added to the list, we are not limiting this to 10 bumpers, the price will remain in effect til GB closes.
If you would like to add Skidplate(s) to order the shipping is only addl $20.00 per skid and I will discount all skids $20.00 with the order. They are a great compliment to the bumper.
If you are on the list please PM me with all of your details for what features you want on the bumper. I need full names, address and phone number for Fastenal to reach you at for delivery. Please include an email address for invoicing.
We work on 50% down and 50% upon completion.
1) Taconazo, LED and Fog Light Cutouts & Hi-Clearance Rear
2) MrGrimm, LED and Fog Light Cutouts, Full Upper Hoops, Powdercoated
3) Kh7nm, LED and Fog Light Cutouts, Center Hoop and supports add IFS and Mid Skids
4) Luka, LED and Fog Light Cutouts, Center Hoop and supports add IFS and Mid Skids
5) v8turbo
6) FriedTaco