GROUP BUY IS CLOSED!!
*** UPDATE ***
Quote:
Ok guys, sorry for this but there was a communication error. Shipping is only free to one location to distribute. SO with this anyone that still wants this I am willing to do it. However no hard feelings if you want to back out. There was an error on my part.


* The other Option is I collect payment and Trasharoo will ship them out to you guys via UPS. Shipping from them is only $10. I will just collect a list of who collected and shipping address.
So I talked to Trasharoo about doing a group buy & they agreed.
Group buy will start when we hit enough people. Not saving a whole lot but it's a great piece of gear that I think many of us can use.
Regular Price. $44.99
Group Buy:
$34.99

Shipping is $10.00
CONUS
PAYMENT INFORMATION:
I will be collecting the payment as I will make one big payment to them.
-I can take paypal however unless you send it as a "GIFT" there is a 3% charge from paypal
-I can take USPS Money Order as well but you would need to get it out ASAP.
-When you send payment PM me with you transaction # and Shipping Address & COLOR choice.
In order to qualify we need 15 Orders.
They come in 3 Colors:
-BLACK
-TAN
-GREEN
Great for carrying trash, firewood and any other items you need. Has Molle webbing for attaching other accessories.
Their website:
http://trasharoo.3dcartstores.com/Tr...LACK_p_13.html
Usually mounted to spare tires, however they can be mounted to tailgates.
Example: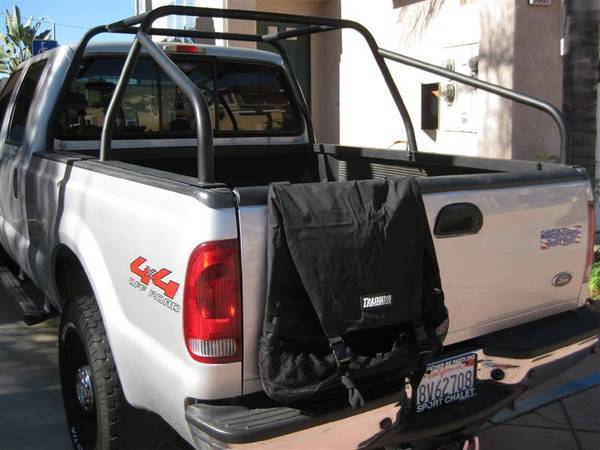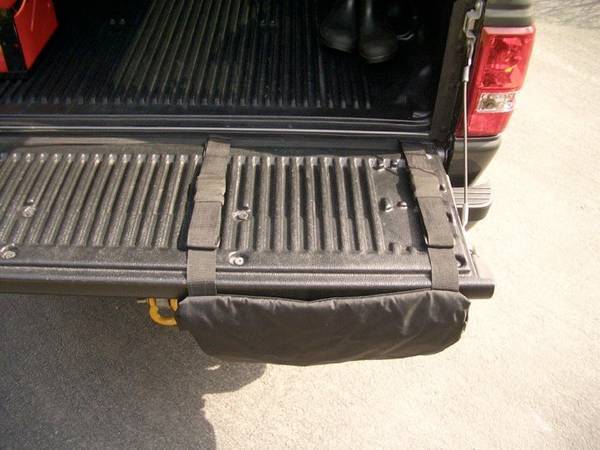 The List:
1-sytfu510 ( Black )
2-Mjonags32 ( Black )
3-KMD Garage (Tan)
4-Digiratus ( Black )
5-boxing kangoroo ( Black ) EXPO
6-ih8philly (Black ) EXPO
7-Jwaldz ( Tan )
8-Xrider ( Green ) EXPO
9-benbacher ( Black )
10-aJohnson ( Tan )
11-NikonRon ( Black ) EXPO
12-Kenny Olson ( Tan ) EXPO
13-Epedh3t ( Tan ) EXPO
14-V5io ( Green )
15-Infra ( Green )
16-hard2kill ( Black )
17-Buckoma ( Black )
18-Rman808 ( Black )
19-lavarider ( Black )
20-LocoTaco ( Black )
21-Epedh3t ( Tan ) EXPO
22-Longstonec ( Black ) CANADA Shipping Quote TW
23-Joeyumbra ( Black ) Pick up at shop. EXPO
24-XRrider ( Unknown ) EXPO
25-Yubert ( Tan or Green ) EXPO [ wants to upgrade to Rubicon Bag ]
26-Idlehour ( Tan ) EXPO
27-Baoser ( Black ) TW