Group Buy Finished
Total light bars reserved: 30
xx off pricing has been unlocked. Thanks for all the support guys!

Total BAMF Light Mounts reserved: 25+, xx off unlocked!

JLee from BAMF: The code is lightbar it's set at 30% off thanks for the orders. The coupon code will be gone on the 6th so get your order in soon.
http://www.bayareametalfab.com/Behin...t-Bar_p_9.html
BAMF behind the grille light mount group buy. (scroll down for light bars group buy)
Jerry over at BAMF has also decided to start a group buy of his behind-the-grille light bar mounts! It will be combined with this thread, pricing and pictures are below, if there are 15 or more orders take 20% off, 25+ take 30% off. Compatible with first and second gen. First gens do not need the optional LED bar mount.
Pricing
Bare metal xx
Powder coated black xx
Optional LED bar mount
Bare metal xx
Powder coated black xx
Shipping
$16.00 flat rate to the lower 48 17.00 with LED light bar mount
$40.00 to Canada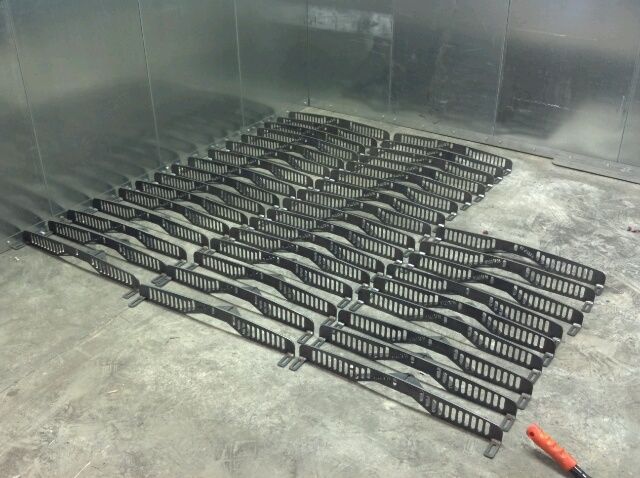 With OPTIONAL LED BAR MOUNT
With OPTIONAL LED BAR MOUNT
Illumination Supply LED Bar Group Buy
Hey guys, based on interest for the 30" light bars I decided to arrange a group buy for light bars in general. I will NOT be collecting payments ahead of time for these light bars. When the group buy ends I will confirm when the bars will arrive and confirm with people their intent to buy. I will collect payments when the light bars are at our warehouse and will ship out within a week, if you commit to buying a light bar, please follow through all the way. Prices and dimensions will be listed below. Feel free to PM me here or email me at calvin(at)illuminationsupply.com If there is something you would like to see that is not listed, feel free to post your suggestion.
All lumens listed are raw lumens and by manufacturer specifications, all light bars are IP67, have a male deutsch connector attached, have a polycarbonate lens, and come with basic mounting hardware as shown in the photo. Beam patterns are available in Spot, Flood, and Combo. PLEASE NOTE: The single row light bars listed in the group buy are NOT the same as the ones listed on our website currently. These are the new models.
Pricing payments, and other info:
1 year limited warranty for manufacturer defects.
Trackable shipping will be provided FREE for CONUS.
After the group buy ends, I will collect the names of everyone who reserved and PM them a unique coupon code to use on our store when I have the light bars in stock, this helps our store keep records and mail out tracking codes easily while also calculating sales tax if applicable (if it's being delivered to CA).
Please reserve what you want with the following format: 20" Single Row (Spot)
Please write down the number of bars and which beam pattern (Spot, Flood, Combo) + any accessories you would be interested in.
Visit our store online for other lighting needs at
https://www.illuminationsupply.com
. Our warehouse is located in San Jose, CA so give us a visit if you're in the area!
Blue Text (CURRENT PRICING)
Double Row Light Bars:
Beam patterns: Flood, Spot, Combo
20" 120W 8,800 Lumens ( $--)
30" 180W 13,200 Lumens ( $--)
40" 240W 17,600 Lumens ( $-)

Single Row Light Bars:
Beam patterns: Flood, Spot, Combo
20" 100W 9,000 Lumens ( $--)
30" 140W 12,600 Lumens ( $--)
40" 200W 18,000 Lumens ( $--)
Accessories:
Single light wiring harness rated to 30A $--
Dual light wiring harness rated to 30A $--
Double Row Light Bars:
Single Row Light Bars:
Accessories:
Single lights wiring harness rated to 30A
Dual light wiring harness rated to 30A