CLOSED!
Ryno All Terrain Products is at it again.... This is the final group buy of 2013. I will run this group buy until November 12th. A $250 deposit is due November 12th. The rest can be paid when the order is ready to ship.
Included in purchase are IFS, transmission, transfer case skids, and all necessary hardware to install.
Details:
3/16" high strength A36 steel plate (1/4" for $30 extra per piece)
45-50 pounds a piece
Factory mounting holes
Cutout for engine oil drain plug
Replaces factory skid plates
Not painted or powdered - $110 extra for black powder coat
*Will need spacers and longer bolts for a diff drop like all other vendors. Not provided*
If you would like angle iron reinforcement for extra strength, I can add that to the transfer case skid for $40
Manufacturing time is 2-3 weeks from Novemeber 13th when I order. I will ship when the order is complete. I can't guarantee they will be at your door by Christmas.
Shipping will be fedex ground. Pay by paypal, cash, check.
PM for shipping quotes...
For rough shipping cost estimates on a set:
Colorado: $75
California: $100
Massachusetts: $90
Florida: $90
Texas: $75
Kentucky: $75
I have shipped several orders now and had no issues with fitment or other potential problems.
The skids are produced with no cutout as standard, but if you would like a cutout (such as TRD shown in the pics), I can do anything you would like for $25 extra.
Email me at
fasttacoma@gmail.com
if you don't have an account here but want skids.
The list:
1. XCMTB83 (paid in full)
2. M2Wild - powder coated (paid in full)
3. Email customer (paid deposit)
4. Email customer (paid in full)
5. Ferny (paid in full)
6. ShouldBeEasy (paid in full)
7. Redneck92 - welded transfer case skid (paid in full)
8. Brs127s (paid in full)
9. Sloth + reinforcement (paid in full)
10. Email Customer (paid in full)
11. Tacomagirl64 (paid in full)
12. Motohead (paid in full)
13. Extrmsob293 (paid deposit)

Additional orders:
1. Kmok - transfer case skid only + reinforcement (subwoofer trade)
2. Cdj1 - transfer case skid only (paid in full)
3. Bpkrules - transfer case skid only (paid in full)
4. Tipicotaco - IFS and Transmission (paid in full)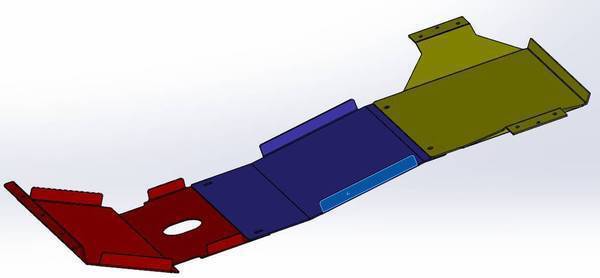 The transmission skid plate shown in any following pictures has changed and now ends at the transmission cross member.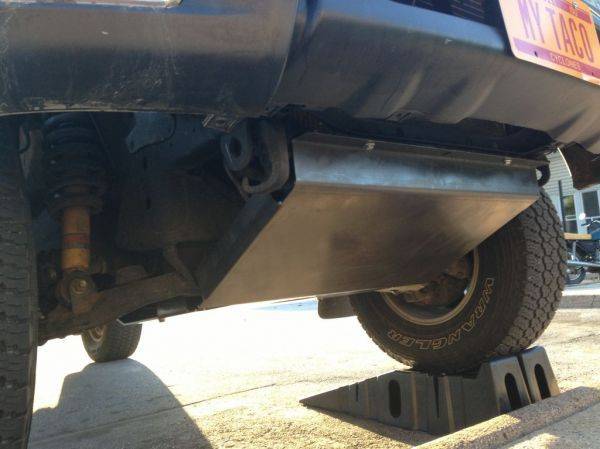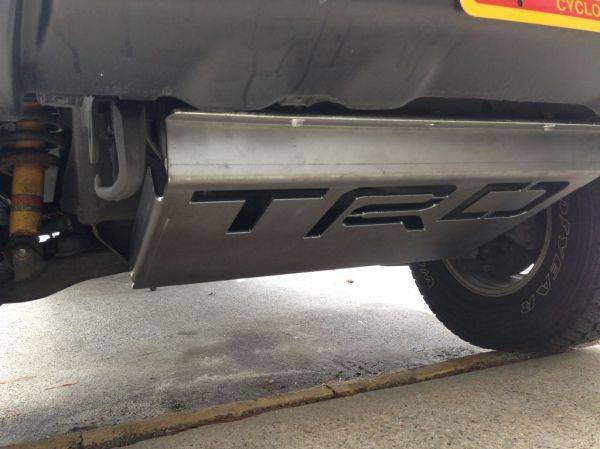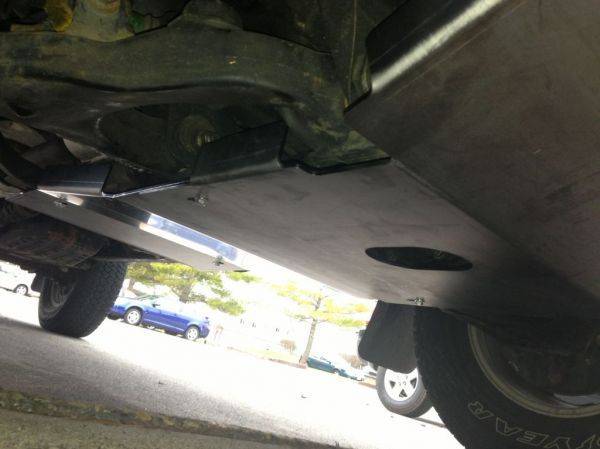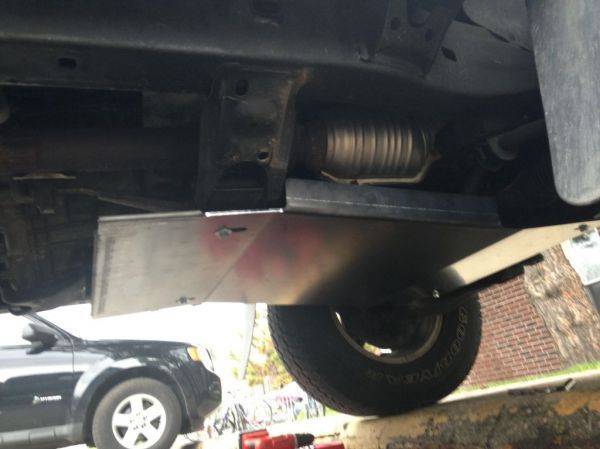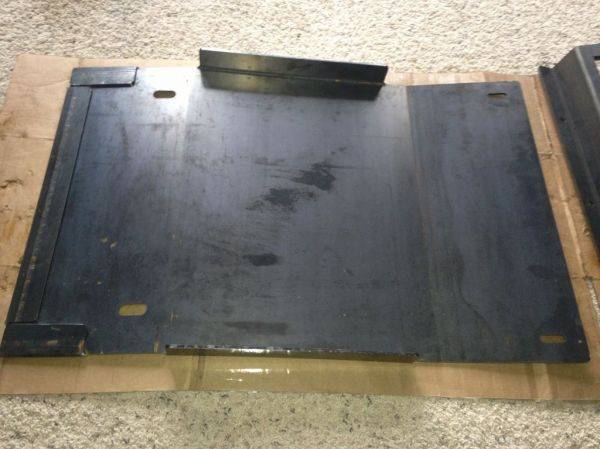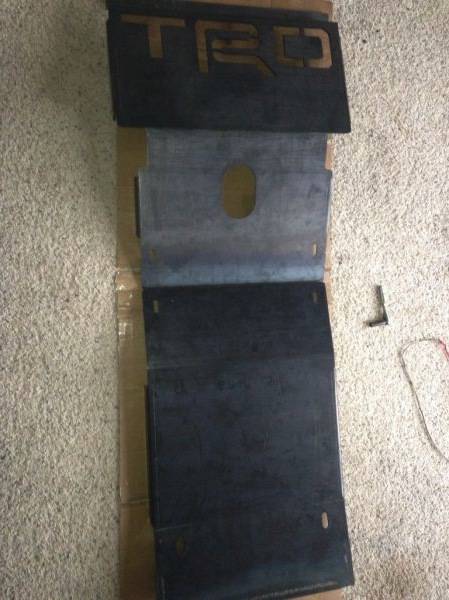 Here's an action shot of draining the oil with the skid on.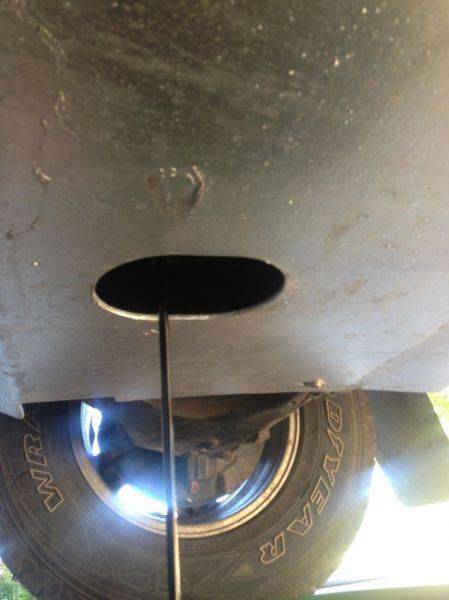 The transfer case skid plate mounting to the underside of the frame with self tapping screws. All hardware is provided. It will also be bent, not welded as seen in the pictures.