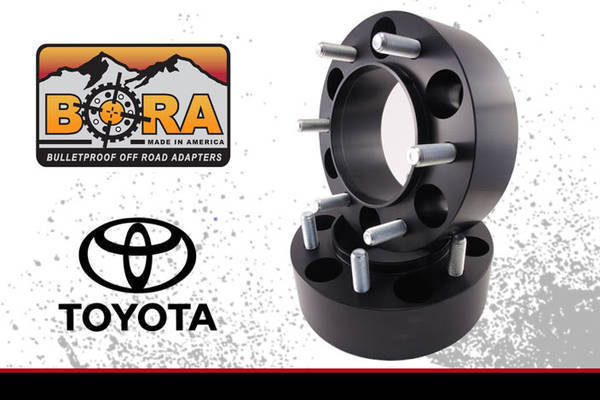 SIGN UP PERIOD HAS ENDED FOR THIS GB, THANK YOU ALL FOR PARTICIPATING!!!
This Group Buy is for 25% off regular price on
BORA
Wheel Spacers.
Ending on April 21st
I've created a simple 9 step program to ensure everyone can participate!
Step 1:
PM me
your full name
,
amount of pairs being ordered
, and
your phone number
.
Step 2:
I will add you to my list once all the above is provided, no sooner.
Step 3:
On Friday April 18th, I will submit my list of names.
AKA
CUTOFF TIME.
Step 4:
Go to their web site and choose your size.
http://www.motorsport-tech.com/
Step 5:
ON MONDAY APRIL 21st
YOU will call and prepay. [see payment options below]
Step 6:
Let me know when you have done so.
Step 7:
Wait patiently.
Step 8: ???
Step 9:
Celebrate.
YES THEY ARE HUB CENTRIC.
On April 18th I will send the list to the vendor. At that point everyone must contact them to pay.
The production time will be given once we find out how many wheel spacers are needed to complete all these.
SHIPPING COST:
Shipping for Cont 48 States and cannot be discounted.
2 Spacers = $15
4 Spacers = $25
Canada Shipping
$55 and will come by USPS
Shipping is the same price for 1 pair or 2 pairs to Canada.
Payment Options:
We can either Call Lenny of Motorsport Tech at (775) 351-1000 and make Payment
over
the phone
with a Credit/Debit Card, or people can pay with
Paypal
. The paypal address is
motorsportjr@gmail.com