Had this saturday off so thought i'd go install my redlines. I got the basic. Kinda wish i took the time to paint my brackets. Oh well.
followed instructions. all together it took me about 2 hrs. only because i was procrastinating about drilling into my truck. haha.
Here are the hood brackets. attached with the supplied rivets.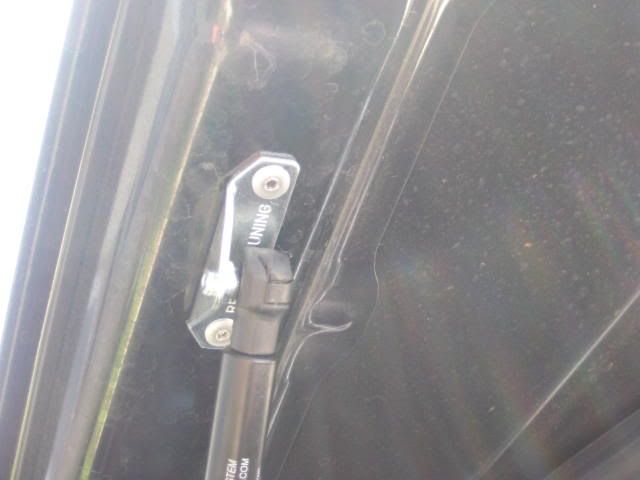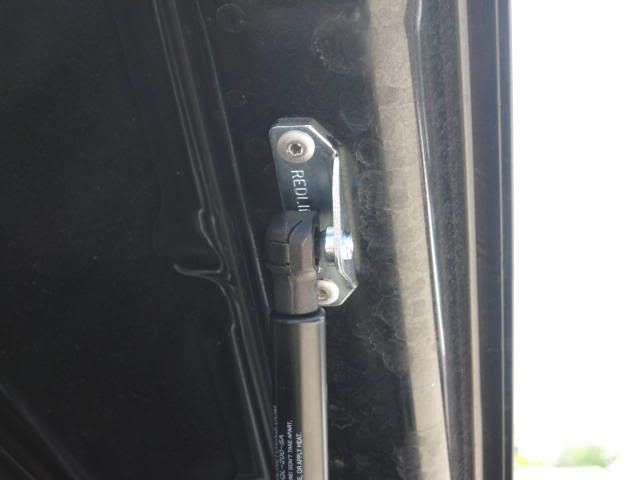 Below are the lower brackets. the right side i had no problem with. but for some reason the left side was a pain. if you look closes at the 2 pics below, my left one is i guess too much to the left. it was hard to get my rachet on the bolts.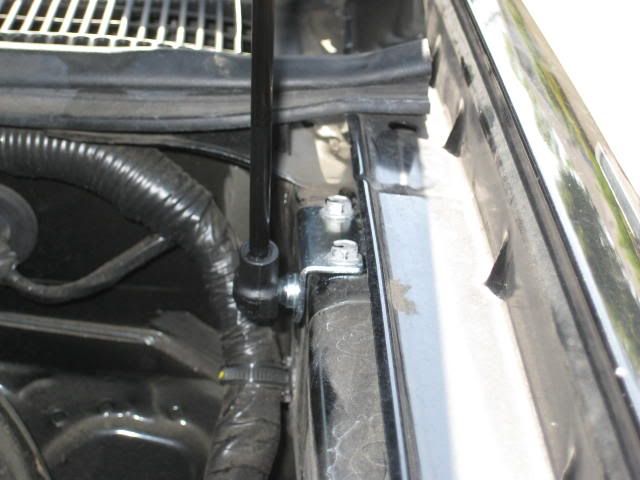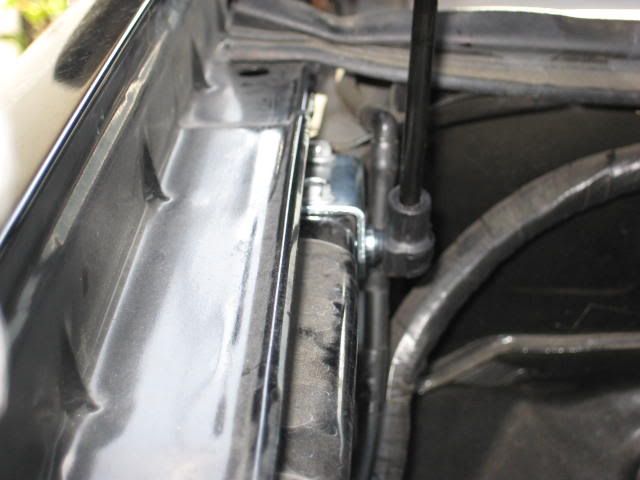 All in all even with my brackets (i'm pretty sure are off by a few mm) they work great.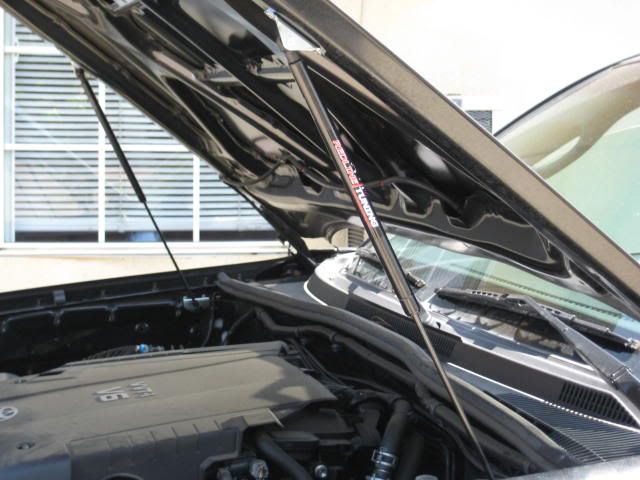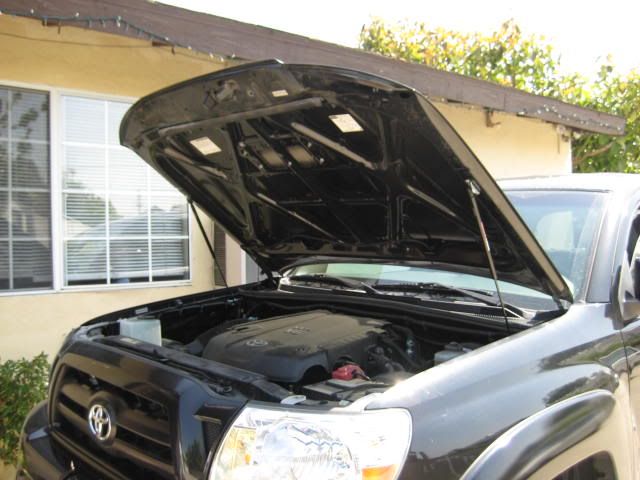 I don't know about anyone else but i twisted my struts so that the REDline sticker shows out.
I was not aware that the struts just snap into place. I tought they would be secured with something but i guess not.
Also don't know about the rest of you guys but in the instructions it says to cycle the struts before install. I had a hell of a time trying to compress them as shown in the instructions. So i just installed them without doing that, and once both were attached, i just shut my hood about 10 times to cycle it that way.
I measured it and it takes 12inches of lift before it starts to rise all the way automatically.
I just kept opening and close my hood.....just so much fun. lol