There is about a $200 price difference between the XD .40 cal and the XDM .40 cal.
The improvements on the XDM are the as follows (pulled off a forum):
1. the XDM has a better quality match grade barrel (more accurate)
2. you can change the back strap on the grip for variation in grip size
3. has better recoil system (heavy duty guide rod spring)
4. has striker status indicator (to verify weapon is cocked)- may have this on origional XD, but not certain
5. has a MRT (minimal reset trigger) similar to sig's SRT (short reset trigger)- this is a great improvement for follow up shots.
6. deeper, longer slide grasp serrations for grip
7. more texture on polymer frame for better grip and control.
8. 16 rd. mag vs. 12 rds in the origional service model XD .40
I put about 50 rounds through an XDM yesterday. But haven't been able to find an XD to shoot. I put 50 rounds through a P226 as well and liked the XDM much better.
Shot pretty well too (I think) for the first time ever shooting a handgun... Shot a 15 yrds.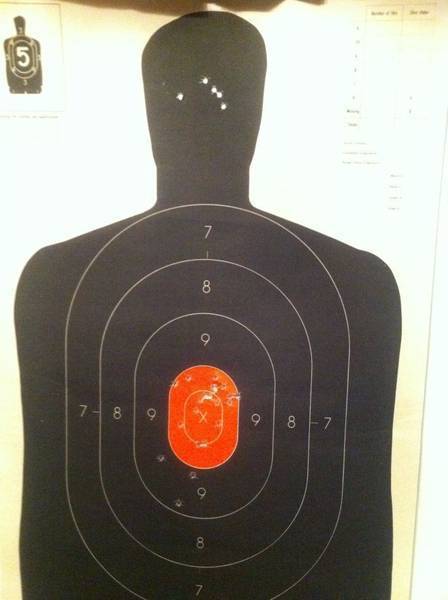 Is it worth waiting to buy the XDM you think?