I always enjoyed firing the TOW missile. BUT...here comes my story :-)
One day at Ft. Bragg we where at a firing range, quailfiying or just shooting, I can't recall...but the SF 18B's were there shooting ALL KINDS OF GUNS! I'm talking just about anything you can think of...they were practicing breaking them down, reassembling, firing, over and over again. They had pallets of ammo. After a couple of hours, they come over to our company commander and request some support for "expending their ammo supply". Needless to say....we where more than glad to help! My damn thumbs were bleeding that day from reloading mags. I've got some pics of that day somewhere.
Random 82nd pics...
me in the gun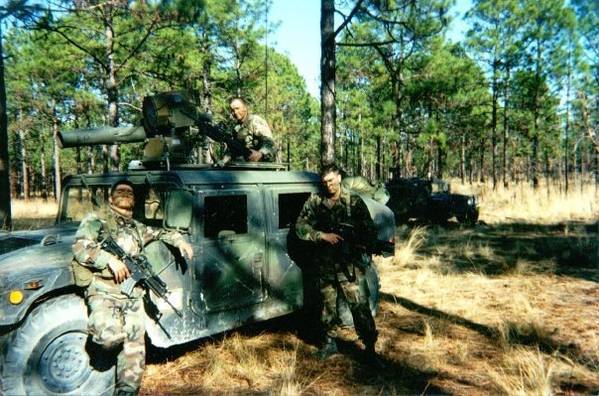 My DD214 wall in my office :-)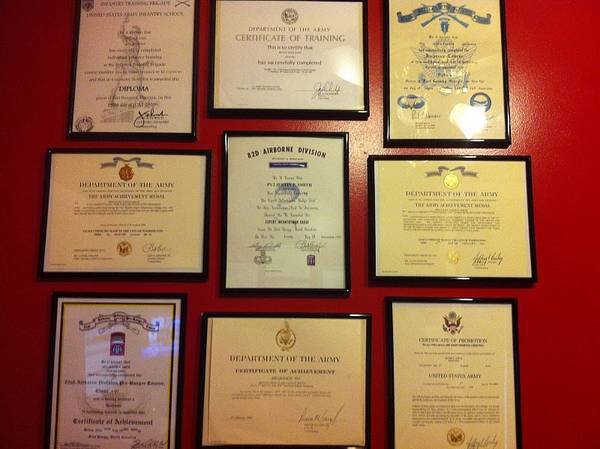 My exit pic given to me...