Finally got the rest of the parts I needed to load.
I bought a Lyman debur, ream, primer pocket cleaner and decrimper all in one tool
. It works great!
And I loaded up my first 30 rounds of .223
60 gr Nosler varmnit ballistic tips with 25gr of Varget.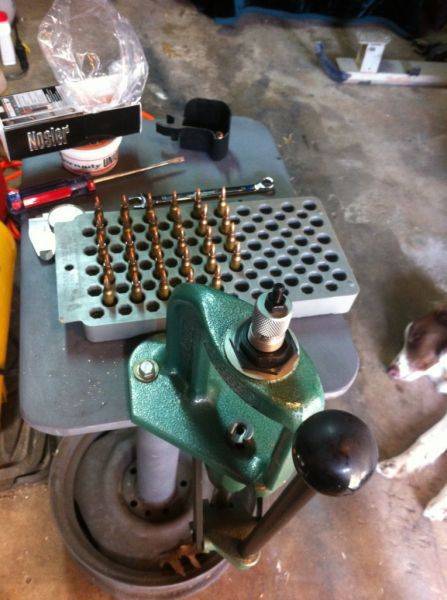 My dog keeping a watchfull eye making sure I didnt mess anything up