I bought a Springfield 1911 GI a few years ago, from a friend who is a gunsmith. It was his personal carry gun for a while, and he did some stuff to it:
Trigger job
Hand-fit oversize barrel bushing
Milled front sight dovetail
I've had it for a few years, adding a flat MSH along the way. I just recently sent it out for:
Milled rear sight dovetail for Novak sight
Lowered & flared ejection port
And I recently added a Wilson hammer & hand-fit a beavertail grip safety.
So, lots of bare metal on the gun I needed to fix before I could carry it this winter. $215 at my LGS for CeraCoat. I figured I could buy the stuff to do it for that. I can get KG Gun Kote locally so I went with that.
After sanding to 120 grit (I couldn't find media finer than 80 grit, so I didn't sandblast), I scrubbed with soapy water & degreased. Then I heated with a heat gun & sprayed on a layer of KG K-Phos, a cold phosphate. Then another heating & a layer of KG Gun Kote Black Satin. All into the new toaster oven and now it's baking at 325 for an hour. Everything looked great going into the oven, but who knows how it'll turn out? Great, I hope!
Before, with the factory park job: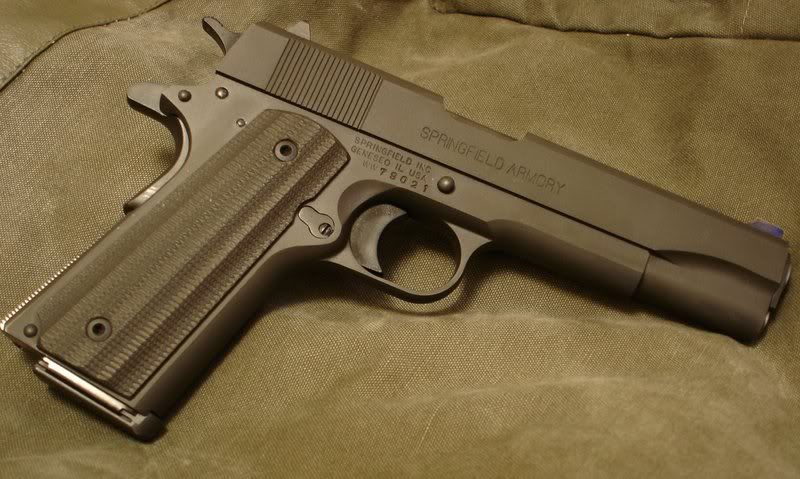 Right now, in the oven: