Not really sure if this is the best section to ask about this but.....
Im looking for a new flashlight to keep in my truck...
I have a couple cheapo LED flashlights I keep in my center console that run off of AA batteries, but I want to replace them with something better.
I plan on mounting the light like so -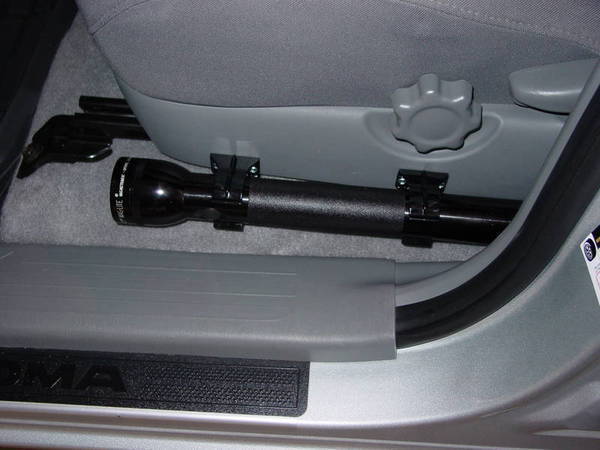 My first though lead me to a tried and true D cell Maglite. They can be had for pretty cheap on
Amazon
(sub 50$) but the lights themselves arent rechargeable. Id have to remove the batteries and recharge them and keep a spare set in the truck...
Id prefer a light that plugs right into a 12v+ socket to charge, that way I do not have to remove the batteries to recharge the light. However, Id like too stay around 50$ (same price as the Maglite)
Any suggestions?
:beer: