Quote:
Originally Posted by
tacosupreme54
I've been thinking about getting an SKS as a cheap alternative to an AR-15. A plain jane SKS can be had around here for +/- $300, get it all Tapco'ed out/Tapco accesories for around $100, and 20 round boxes of the cheaper stuff is like $5-6 all day. I know the SKS is not as accurate as the AR-15, but when it comes down to the cost of the rifle itself and ammo, it's a pretty inexpensive rifle to keep around. Any suggestions/advice on SKS's?
Fun, cheap, and solid. I've loved the one's I've had. Bought, built, and sold a few. Here's my last one. All Tapco stuff to make it 922r compliant. I ended up moving the red dot to the hand guard to maintain zero while cleaning.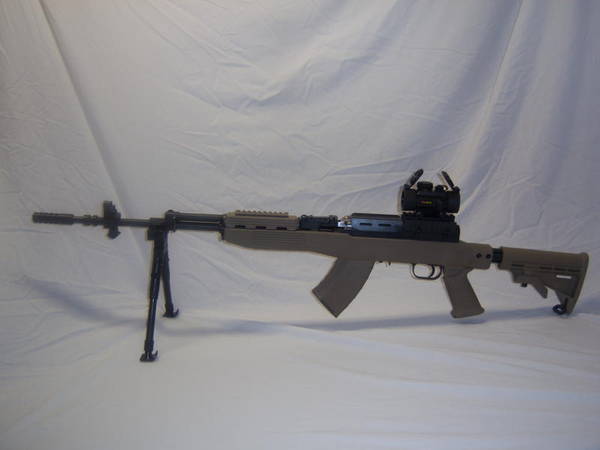 Looking to get another one soon so I can throw an SGWorks bullpup conversion on it. Maybe a little Christmas gift to myself. Like this....