So this is what I am thinking. Meet up for breakfast at Breakers Restaurant at 8:30-9:30am do a Tacoma caravan over to Kaena Point. Set up a day camp and BBQ at Hidden Beach family's welcome. Play at the beach and do some OffRoading and end the day with a trail clean up to spread some Aloha and show not all People that Off Road are bad.
Breakfast at Breakers 8:30-9:30
Leave Breakers to convoy to Kaena Point 9:15 ish
Arrive at Kaena Point entrance at around 9:45ish
Set up day camp 10:30ish
Commence fun
LMK what y'all think!
Breakers Restaurant and Bar
(808) 637-9898
66-250 Kamehameha Hwy # G120
Haleiwa, HI 96712-1494
List of folks going:
1) Chris & Brittany
2) Daylan & Ash
3) Ron
3) UpsBlaine
4) Marcs2012
6) Miles
7) Matt ( and FJ friend)
8) 808leo ( and old school 4runner friend)
9) Rod
10) Phill
11) Westin
12) Joshua
13) bullacull (and friend)
14) Sean (maybe)
15) Jacob
16) Brandon
17) Nate
18) Mel (maybe)
19) Casey (maybe)
20) Ratha and Mack
21)
22)
23)
24)
A few Pics from past Tacoma World Oahu meet ups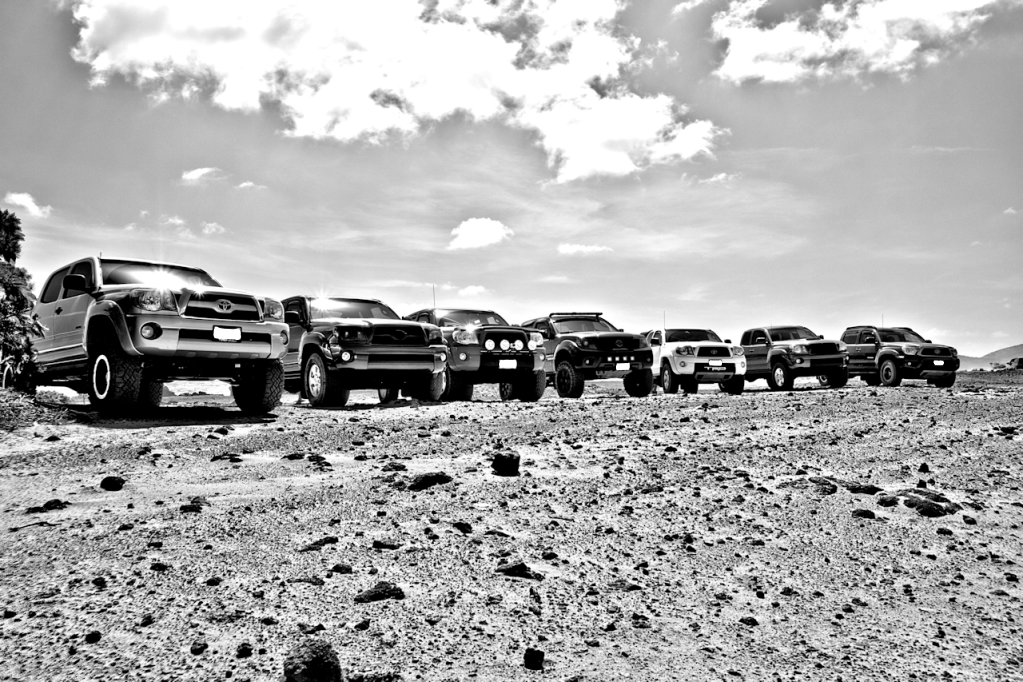 If any one has good Ideas for stickers Post them up! I will try to get a few made.