I have emailed
pelfreybilt
to see if we can get a group buy for us in Hawaii. Pelfreybilt agreed to do a group buy. These are the terms of this group buy. We need 10 orders to get 15% off of order. Shipping will be split between all buyers so everybody will save a few dollars. So if you just want a skid plate and not a bumper it counts as an order. All orders will be shipped to Oahu only and all products will only be sold as bare metal. Mike (Luka) has a friend that can do the powder coating here on island. The rumor that an aluminum front bumper is In prototype. Final test fitting is progress, so if you are interested on getting this bumper for this group buy your in luck. Pelfreybilt said the aluminum bumper could be in production in 8 weeks and since there is a waiting period or production of bumpers and skids of 12 weeks then yes aluminum bumper can be in our group buy. Usually it's half payment up front and when pelfreybilt is ready to ship then they will charge you the rest of the invoice. Post here on what you want and I'll update the post.
Group buy will end on August 2, 2014
http://www.pelfreybilt.com
Here is the list of colors for powder coating here on the island through Mike's friend.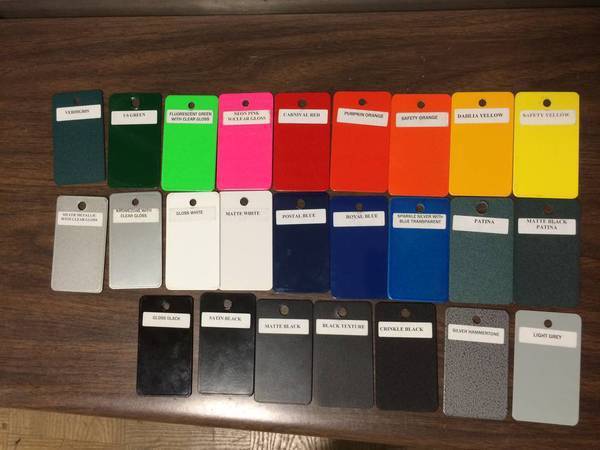 Here is a link to the Aluminum front bumper test:
https://www.facebook.com/photo.php?v...ages_video_set
https://www.facebook.com/photo.php?v...ages_video_set
" target="_blank">