Quote:
Originally Posted by
00YotaComa
Just thought about this. In the hawaiian language "w" is pronounced as "v". So Hawaii is "Havaii". So on and so forth. It helps because w/out it a lot of the names, words, signs around hawaii sound kinda funny and it"ll save a little embaressment for ya. Hawaiian words are all about pronuciation. LikeLike Hwy is "Li-ke Li-ke Hwy", PeePee Falls is "Pe-e Pe-e Falls" and NaPooPoo Rd is "Na-Po-o Po-o Rd". I really could not belive it when I saw these street signs. They are just fuckin hilarious!! Don't have a pic of NaPooPoo...Yet!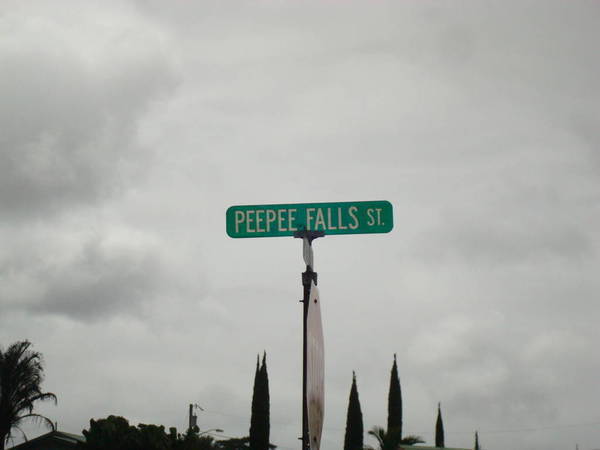 but pupu platter is still pronounced "poo poo" platter...