In January, I had my shoulder operated on from suffering 4 dislocations last fall. In this order I had a minor one against Kutztown University, a minor one against radford university, a minor one against the University of Virginia, and a major one against Penn State.
Here is the aftermath:
My resting heartrate was 46 beats per minute before and during surgery. I am now on my journey to add back on the 15 pounds I lost and get back into aerobic shape.
My diet consists of 4 weight lifting sessions a week and two running workouts. Right now I am focusing on endurance, but I will soon be alternating between sprint workouts and endurance.
I am following this workout
Here is my starting picture. I have been running for 2.5 weeks and lifting for 2 of them. I havn't started anything intense yet, just trying to break my body back in.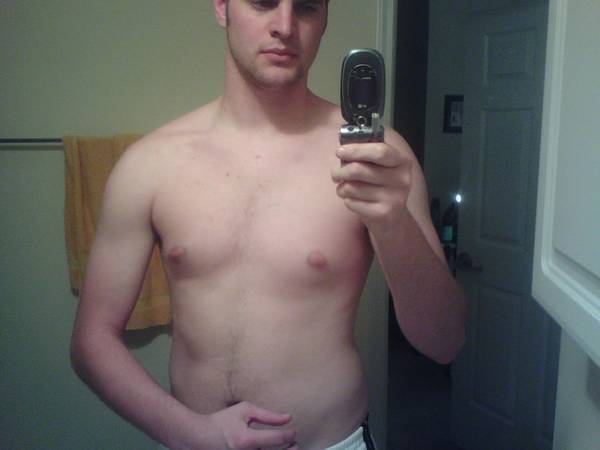 I am trying to lose some fat while adding muscle. I will add weight and measurements soon
I don't even know if you guys care at all but this is more to help me track my progress.